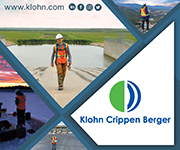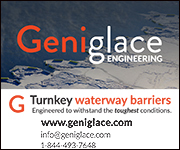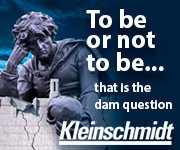 As part of the CDA's role in promoting and encouraging best practices in Dam Management and Safety, the CDA Honours and Awards Committee annually solicits nominations for CDA Awards to highlight and recognize important contributions to the dam industry.

Nominate or apply today to the Corporate or Individual Awards! Don't wait until the last minute!

The CDA 2023 Annual Conference in Winnipeg, Manitoba, will formally recognize the winners, at the Awards Gala ceremony, in addition to the CDA website, communications and marketing channels. If you have any questions, please contact the Honours and Awards Committee at awards@cda.ca.

L'ACB ayant pour rôle de promouvoir et d'encourager les pratiques exemplaires en matière de gestion et de sécurité des barrages, le comité des prix et honneurs de l'ACB sollicite chaque année des candidatures pour les prix visant à souligner et à reconnaître les contributions importantes à l'industrie des barrages.

Proposez votre candidature ou celle de vos collègues dès aujourd'hui en vue de l'attribution des prix individuels ou d'entreprise! N'attendez pas à la dernière minute!

L'ACB reconnaîtra officiellement les lauréats lors de la cérémonie de remise de prix de son congrès annuel 2023, qui aura lieu à Winnipeg, au Manitoba, de même que sur son site web, dans ses communications et ses canaux de marketing. Si vous avez des questions, veuillez communiquer avec le comité des prix et honneurs à awards@cda.ca.
Don't miss the hydroelectric event of the year! Since 2001, the Ontario Waterpower Association has hosted the annual Power of Water Canada (POWC) Technical Conference and Trade Show. This event has grown to be the largest annual gathering and reunion of the hydroelectric industry with more than 400 delegates and 60 exhibitors. Taking place May 29-31, POWC features numerous networking opportunities and educational sessions focused on technical, operational, and policy topics. The Trade Show offers a unique opportunity to network with both existing and potential clients. With dedicated trade show hours and receptions, meals and breaks being served on the trade show floor this conference provides exhibitors with maximum exposure to its delegates.

Date: May 29-31
Location: Niagara, ON

Ne manquez pas l'événement hydroélectrique de l'année! Depuis 2001, l'Ontario Waterpower Association organise le congrès technique et le salon professionnel annuel « Power of Water Canada » (POWC). Cet événement constitue la plus grande réunion annuelle de l'industrie hydroélectrique, regroupant plus de 400 délégués et 60 exposants. Du 29 au 31 mai prochain, POWC offrira de nombreuses possibilités de réseautage et des séances de formation axées sur des sujets techniques, opérationnels et politiques. Il s'agira également d'une occasion unique de faire du réseautage avec des clients existants et futurs. Avec des heures consacrées au salon professionnel et des réceptions, des repas et des pauses dans l'enceinte du salon, le congrès permet aux exposants de rencontrer le plus grand nombre possible de délégués.

Date : 29 au 31 mai
Lieu : Niagara, ON
For the past nine years CDA has maintained its membership fees. Due to the rise in operational costs, CDA did a market analysis of other similar associations and adjusted the membership fees as follows:

Individual members: $110
Corporate members: $600
Sustaining members: $1,200

During the week of May 15, you will receive a letter to renew your CDA Membership and CDA needs your support! Please take the time to fill out your profile adding valuable information to the membership. Your membership fees provide the Association with the financial ability to continue to deliver benefits to all our members while working to expand CDA's offerings. We will continue to offer all the same valuable member benefits to our members.

Au cours des neuf dernières années, l'ACB a maintenu le même montant pour la cotisation de ses membres. En raison de l'augmentation des coûts opérationnels, l'ACB a procédé à une analyse de marché d'autres associations similaires et ajusté le montant de ses cotisations comme suit:

Membres individuels: 110$
Membres corporatifs: 600$
Sociétés membres donatrices: 1,200$

Au cours de la semaine du 15 mai, vous recevrez une lettre vous invitant à renouveler votre adhésion à l'ACB. Celle-ci a besoin de votre soutien! Veuillez prendre le temps de remplir votre profil et d'ajouter des informations pertinentes pour les membres. Vos cotisations permettent à l'Association de continuer à offrir des privilèges à tous ses membres, tout en s'attachant à élargir son offre. Nous poursuivrons nos efforts pour accorder à nos membres les mêmes précieux avantages.
| | | |
| --- | --- | --- |
| It is with considerable appreciation that we recognize and thank our Canadian Dam Association (CDA) volunteers that were present at this year's 2023 USSD Annual Conference & Exhibition on April 17-21, 2023, in North Charleston, South Carolina. These collaborations continue to be valuable and are in direct alignment with our mission to encourage cooperation, advance technical knowledge, and build competency related to dams in Canada. | | C'est avec beaucoup de gratitude que nous saluons et remercions les bénévoles de l'Association canadienne des barrages (ACB) qui étaient présents à l'exposition et au congrès annuels de l'USSD de cette année, du 17 au 21 avril 2023, à North Charleston, en Caroline du Sud. Ces contributions sont toujours précieuses et s'inscrivent dans le contexte de notre mission, qui consiste à encourager la collaboration, à faire progresser les connaissances techniques et à renforcer les compétences dans le domaine des barrages au Canada. |
CDA is pleased to announce that it will be hosting a Canada Pavilion at the ICOLD Annual Meeting and Symposium being held in Gothenburg, Sweden from June 11-15, 2023, hoping to repeat the success of ICOLD Marseille in 2022. Limited funding is available to support participating Canadian companies through a contribution from Global Affairs Canada's CanExport Associations program for this event. Exhibition space in the Canada Pavilion is filling up quickly; to find out more on how to participate please contact ibd@cda.ca.

For more information on the event:

https://icold-cigb2023.se/

L'ACB a le plaisir d'annoncer qu'elle aménagera un pavillon du Canada lors de la Réunion annuelle et du Symposium de la CIGB, qui auront lieu à Göteborg, en Suède, du 11 au 15 juin 2023. Ce pavillon et les entreprises canadiennes participantes seront soutenus par CanExport Associations d'Affaires mondiales Canada, par l'intermédiaire du programme Opportunités mondiales pour les associations (OMA) d'Affaires mondiales Canada et du Service des délégués commerciaux du Canada en Suède.

Pour obtenir de plus amples renseignements sur la manière de participer, veuillez vous adresser à: ibd@cda.ca
The CDA would like to congratulate the following recipients of the Engineering Institute of Canada (EIC) Gala Awards, held on April 21st and 22nd, 2023.

CDA member Honours and Awards recipients include:

2020: Leonard M. Murray (EIC Fellow)
2021: Andrew Small & Angela G. Küpper (EIC Fellows)
2022: Jean-Pierre Tournier (K.Y. LO Medal) & Brian T. Rogers (EIC Fellow)
2023: David Mack (EIC Fellow)

L'ACB tient à féliciter les récipiendaires suivants du gala des prix de l'institut canadien des ingénieurs (ICI), qui s'est tenu les 21 et 22 avril 2023.

Les récipiendaires des distinctions honorifiques et des récompenses des membres de l'ACB
comprennent:

2020: Leonard M. Murray (Fellow de l'ICI)
2021: Andrew Small et Angela G. Küpper (Fellow de l'ICI)
2022: Jean-Pierre Tournier (Médaille K.Y. LO) & Brian T. Rogers (Fellow de l'ICI)
2023: David Mack (Fellow de l'ICI)
Do you or someone you know have experience editing podcasts? The Young Professionals committee is looking for a volunteer to help with future podcast production. If interested, please email young.professionals@cda.ca

Est-ce que vous ou quelqu'un que vous connaissez avez de l'expérience dans l'édition de podcasts? Le comité des jeunes professionnels est à la recherche d'un bénévole pour aider à la production future de podcasts. Si vous êtes intéressé, veuillez envoyer un e-mail

young.professionals@cda.ca
| | | |
| --- | --- | --- |
| | | |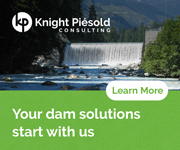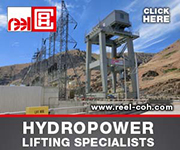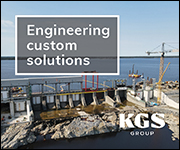 Les nouveaux postes figurent dans la liste ci-dessous. Notre site Web compte actuellement 2 postes.
Content is provided by the employer or search firm and presented as received by CDA. / Le contenu est fourni par l'employeur ou la firme de recherche et présenté comme tel par l'ACB (en anglais seulement).
Dam Safety Engineer - Winnipeg,MB - Manitoba Hydro
We are seeking a Professional Engineer to join our Asset Management division. You will be responsible for the coordination of external Dam Safety Reviews and support risk evaluation and risk mitigation strategies associated with Manitoba Hydro's generating stations and control structures.
Civil Surveillance Tech - GMS (Hudson's Hope) - BC Hydro
The Site C Dam Safety Engineer presents a unique opportunity to oversee the surveillance program for a major dam starting with first filling and through the initial operational phase. The engineer will define and implement the long term surveillance program for Site C while working closely with a dedicated and experienced Dam Safety Team located throughout the province.

See all Career Opportunities in English
The CDA Conference Planning Committee is still looking for support at the Platinum and Gold levels of sponsorship. Available categories include:

Bars

- Sunday Welcome Reception

Interested in exhibiting?

Don't wait much longer – only 4 regular booths left!

Tradeshow Features:

* Manitoba Hydro Lounge

* Sweet Tooth Lounge (sponsored by WSP)

* Headshot Lounge (sponsored by GREGG Drilling)

* Food Stations & Reception on Tradeshow Floor

Le comité d'organisation du congrès de l'ACB est toujours à la recherche de soutien pour les niveaux Commandites Platine et Or. Les catégories disponibles sont les suivantes:

Intéressé à exposer?

N'attendez pas plus longtemps - il ne reste que 4 kiosques réguliers!

Caractéristiques du salon professionnel:

* Salon Manitoba Hydro

* Station gourmande (commanditée par WSP)

* Studio de photos (commandité par GREGG Drilling)

* Stations d'alimentation et réception dans le hall d'exposition


On May 19th, 2020, Edenville Dam (Michigan) failed after the area was subjected to intense rainfall. An independent forensic team (IFT) released a preliminary report in which three probable causes of failure are identified. The IFT considers static liquefaction of the embankment to be the most probable cause of failure. The objective of this study is to perform a simple investigation of static liquefaction as a potential mode of failure for Edenville dam. The SIGMA/W software (GeoStudio) is used to simulate the rise of reservoir level during the rainfall and its impact on the overall stability of the dam. The NorSand constitutive model is used to model the dam body. While many hypotheses are made to conduct this simplified study, the simulation results nevertheless show that static liquefaction of the dam is indeed possible as a direct consequence of the rapid increase in reservoir level.



Are you interested in knowing more and discuss about that topic with other professionals from your industry? Join us for the RDV Franco!

Date: May 11, 2023

Time: 12pm-1pm ET

Location: Teams

Language: French

Le 19 mai 2020, le barrage en remblai Edenville (Michigan) s'est rompu après qu'un événement de pluie intense ait causé une remontée importante du réservoir en amont. Une équipe d'enquête indépendante (ÉEI) a publié un rapport préliminaire dans lequel trois causes probables de rupture sont identifiées. L'ÉEI considère que la liquéfaction statique du barrage est la cause la plus probable de la rupture. L'objectif de cette étude est d'effectuer une investigation simple de la liquéfaction statique comme mode de rupture potentiel du barrage d'Edenville. Le logiciel SIGMA/W (GeoStudio) est utilisé pour simuler la remontée du niveau du réservoir pendant les précipitations et son impact sur la stabilité globale du barrage. La loi de comportement NorSand est utilisée pour modéliser le corps du barrage. Si de nombreuses hypothèses sont posées pour réaliser cette étude simplifiée, les résultats de la simulation montrent néanmoins que la liquéfaction statique du barrage est effectivement possible comme conséquence directe de l'augmentation rapide du niveau du réservoir.


Vous êtes intéressé pour en savoir plus et pour en discuter avec des professionnels de votre secteur ? Joignez-vous au RDV Franco!

Date: 11 mai

Heure: 12h-13h HE

Lieu: Teams
En Francais
In October 2022 Nahyan Rana, as a PhD Candidate in Engineering Geology at the University of Waterloo, received the

CDA Gary Salmon Memorial Scholarship

for his research work. It's now time for Nahyan to present his student research work during a webinar on the Analysis of Sentinel-1 InSAR data to monitor tailings dams and predict instability.


In this presentation, Nahyan and his supervisor Professor Steve Evans will share findings from ongoing research that aims to address the following questions by using open-source Sentinel-1 InSAR data:

• Whether InSAR can be as accurate or representative as on-the-ground instrumentation,
• Whether failures of tailings dams can be predicted in advance, and
• What conditions and variables the quality of InSAR results and monitoring/prediction efforts depend on.

Date: May 31, 2023
Time: 1pm-2pm ET

En octobre 2022, Nahyan Rana, candidat au doctorat en géologie appliquée à l'Université de Waterloo, a reçu la

Bourse d'études commémorative Gary Salmon de l'ACB

pour ses travaux de recherche, qu'il présentera dans le cadre d'un webinaire.

Dans cette présentation, Nahyan et son superviseur, le professeur Steve Evans, dévoileront les résultats d'une recherche en cours qui vise à répondre aux questions suivantes à l'aide de données InSAR de Sentinel-1 en libre accès:



• La technologie InSAR peut-elle être aussi précise ou représentative que l'instrumentation sur le terrain?
• Est-il possible de prévoir les défaillances des digues à stériles?
• De quelles conditions et variables dépendent la qualité des résultats InSAR et les efforts de surveillance et de prévision?

Date: 31 mai 2023
Heure: 13h-14h ET
Langue: anglais (nouveauté : traduction simultanée des sous-titres en français)
The objectives of the Basic Dam Safety Review Workshop are to:

Understand the expectations of a dam safety review consistent with guidance issued by the Canadian Dam Association including:

Provide an understanding of the Dam Safety Review process as outlined in CDA's Technical Bulletin on Dam Safety Reviews
Provide an understanding of the roles and expectations of the Dam Owner and Review Engineer in a Dam Safety Review
Provide an understanding of how a safety statement can be made and supported

Provide a networking opportunity for dam professionals.

Date: May 29, 2023
Time: 8am – 4pm ET

Les objectifs de l'atelier de base sur la sécurité des barrages sont les suivants

Comprendre les attentes en matière d'examen de la sécurité des barrages, conformément aux directives émises par l'Association canadienne des barrages, notamment :

Assurer la compréhension du processus d'examen de la sécurité des barrages, tel que décrit dans le bulletin technique de l'ACB à ce sujet.
Comprendre les rôles et les attentes des propriétaires de barrages et des ingénieurs inspecteurs lors d'un examen de la sécurité des barrages.
Expliquer comment une déclaration sur la sécurité peut être rédigée et étayée.

Fournir une occasion de réseautage pour les spécialistes des barrages.

Date : 29 mai 2023
Heure : de 8 h à 16 h (HE)