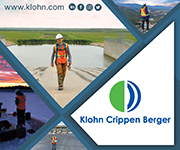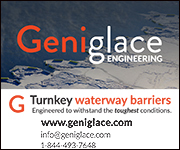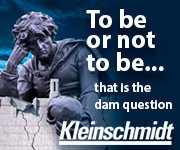 Michel Dolbec was recently confirmed as the Regional Director for Quebec. The position has been vacant since the last Annual General Meeting when Eric Peloquin, the former Quebec Regional Director, became Vice-President.

Members or non-members who want to get in touch with Michel Dolbec, can reach him at quebec.director@cda.ca.

To view the complete list of Directors, please visit the Governance webpage.

Michel Dolbec a récemment été confirmé au poste de directeur régional pour le Québec. Le poste était vacant depuis la dernière assemblée générale annuelle lorsque Eric Péloquin, ancien directeur régional du Québec, est devenu Vice-Président.

Les membres ou les non-membres qui souhaitent entrer en contact avec Michel Dolbec, peuvent le joindre à quebec.director@cda.ca.

Pour consulter la liste complète des administrateurs, veuillez consulter la page Web sur la gouvernance.
It is not too late! You still have some time to submit your abstract.

The CDA Technical Committees specifically invite the submission of abstracts for targeted sessions on the two following topics:

Closing Tailings Facilities

Many mining dams and associated tailings facilities are reaching the end of their operational life and are being prepared for closure, which is the process of establishing a configuration for the dam with the objective of achieving long term physical, chemical, ecological, and social stability and a sustainable, environmentally appropriate after use. Read more...

Interpretation or Implementation of CDA Current Guidance

As a follow-up to the recent Guideline Survey and while continuing to look towards the next generation of CDA guidelines, the CDA Dam Safety Committee invites the submission of abstracts (or abbreviated discussion topics) which illustrate specific challenges in the interpretation or implementation of the current guidance. This can be done through the utilization of specific case studies and/or hypothetical scenario based assessments to provide the relevant context for the identified problem. In addition, particular consideration of the challenges associated with the implementation of any new technical guidance would be specifically relevant at this time. Read more...

These submissions should be developed with an aim to stimulate thoughtful discussion and debate around the key topics that need to be considered in the next generation of CDA guidance, which may require a session format that is different than a typical conference technical session.

Deadline: February 14, 2023

Il n'est pas trop tard ! Vous avez encore un peu de temps de soumettre votre résumé.

Les comités techniques de l'ACB lancent une invitation à soumettre des résumés pour des séances axées sur les deux sujets suivants :

Fermeture de parcs à résidus miniers

De nombreux barrages miniers et les parcs à résidus qui y sont associés atteignent la fin de leur vie opérationnelle et doivent être préparés en vue de leur fermeture. Ce processus consiste à établir une configuration qui permettra de parvenir à une stabilité physique, chimique, écologique et sociale à long terme et à un état durable et écologiquement approprié après utilisation. En savoir plus...

Interprétation ou mise en œuvre des lignes directrices actuelles de l'ACB

Pour donner suite au récent sondage sur les lignes directrices, tout en poursuivant la réflexion sur la prochaine génération de lignes directrices de l'ACB, le comité de la sécurité des barrages lance une invitation à soumettre des résumés (ou des sujets de discussion abrégés) qui illustrent des défis propres à l'interprétation ou à la mise en œuvre des lignes directrices actuelles. Ainsi, il est possible d'utiliser des études de cas particulières ou des évaluations fondées sur des scénarios hypothétiques pour fournir le contexte correspondant au problème défini. En outre, un examen particulier des défis associés à la mise en œuvre de toute nouvelle orientation technique serait particulièrement pertinent à l'heure actuelle. En savoir plus...

Ces résumés doivent être élaborés dans le but de susciter une discussion et un débat réfléchis sur les principaux sujets devant être pris en compte dans la prochaine génération de directives de l'ACB, ce qui peut nécessiter un format de session différent de celui d'une session technique de conférence typique.

Date limite : 14 février 2023
The 2022/2023 CDA webinars have been a success so far with an average of 300 attendees.
Remember that CDA Members can watch the recordings for free. Amongst the popular topics: flow control equipment, tailings dam breach analyses, artificial intelligence (in French), surveillance of dams… Access the recordings in the "Recording of Past Events" section of CDA website.

Les webinaires 2022-2023 de l'ACB ont été un succès jusqu'à maintenant, comptant en moyenne 300 participants.

N'oubliez pas que les membres de l'ACB peuvent regarder les enregistrements gratuitement. Parmi les sujets populaires : les équipements de contrôle des flux, les analyses de bris de digues à résidus, l'intelligence artificielle (en français), la surveillance des barrages… Accédez aux enregistrements dans la section «?Enregistrement d'événements passés?» sur le site Web de l'ACB.
Nearly 70 Winnipeg area attendees enjoyed an evening presented by the Canadian Dam Association featuring two prairie dam presentations, pizza, craft beer and a great opportunity to network with local dam industry colleagues in-person! Thank you to Torque Brewing for hosting the event. We look forward to seeing everyone again at the 2023 Conference in the fall.

Thank you to our sponsors for supporting the event!

Près de 70 participants de la région de Winnipeg ont profité d'une soirée organisée par l'Association canadienne des barrages, au cours de laquelle ils ont assisté à des présentations sur les barrages des Prairies tout en dégustant de la pizza et de la bière. Ce fut une excellente occasion de réseauter avec des collègues de l'industrie des barrages ! Merci à Torque Brewing d'avoir ouvert ses portes pour l'événement. Nous sommes impatients de revoir tout le monde au Congrès 2023 de l'ACB à l'automne.

Merci à nos parrains d'avoir commandité la soirée !
As CDA participates in an extensive network of dam professionals and disseminates guidance on dam best practices in the industry, the Honours and Awards Committee annually solicits nominations for CDA Awards to highlight contributions to the dam industry.

This year, in order to recognize the high quality of all Canadian companies, the CDA membership has opened the qualification for the Corporate Award to a broader panel, which means that your company can apply whether it is a CDA Corporate or Sustaining member or not.

For more information about the Corporate Award, we invite you to refer to this webpage for the details. We ask you to note the submission details and send in applications by August 4, 2023.

Comme l'ACB participe à un vaste réseau de professionnels de l'industrie et diffuse des conseils sur les pratiques exemplaires en matière de barrages, le Comité des prix et honneurs sollicite chaque année des candidatures aux prix de l'ACB qui visent à souligner les contributions des entreprises à l'industrie des barrages.

Cette année, afin de reconnaître la grande qualité des sociétés canadiennes, les membres de l'ACB ont ouvert les critères de qualification aux Prix d'entreprise à un éventail plus large. Votre entreprise peut ainsi postuler, qu'elle soit ou non société membre donatrice ou membre corporatif. Pour de plus amples renseignements sur le Prix d'excellence décerné aux entreprises, nous vous invitons à consulter cette page Web. Nous vous demandons de bien vouloir tenir compte des détails de la soumission et d'envoyer les candidatures avant le 4 août 2023.
Each year, CDA offers up to two scholarships to full-time postgraduate students attending a Canadian university or college whose program of study focuses on dam safety and/or the management of dams. We are pleased to share with you the letters we have just received from the 2022 scholarships' recipients.

We invite you to follow our Scholarship laureates on LinkedIn where they will share their professional journey:

Nahyan Rana

and

Micah May

.

Chaque année, l'ACB offre jusqu'à deux bourses à des étudiants de troisième cycle à temps plein qui fréquentent une université ou un collège canadien et dont le programme d'études porte sur la sécurité ou la gestion des barrages. Nous sommes heureux de vous faire part des lettres que nous venons de recevoir.

Nous vous invitons à suivre les lauréats des bourses d'études sur LinkedIn, où ils exposeront leur parcours professionnel :

Nahyan Rana

et

Micah May

.
In this issue:

- Canada

- Ontario

- Ontario

Dans ce numéro :

- Canada

- Ontario

- Ontario
Notre site Web compte actuellement 9 postes.
Content is provided by the employer or search firm and presented as received by CDA. / Le contenu est fourni par l'employeur ou la firme de recherche et présenté comme tel par l'ACB (en anglais seulement).
See all Career Opportunities in English
The CDA Conference Planning Committee is still looking for support at the Platinum and Gold levels of sponsorship. Available categories include:

Bars

- Sunday Welcome Reception

Interested in exhibiting?

Don't wait much longer – only 11 regular booths left!

Tradeshow Features:

* Manitoba Hydro Lounge

* Sweet Tooth Lounge (sponsored by WSP)

* Headshot Lounge (sponsored by GREGG Drilling)

* Food Stations & Reception on Tradeshow Floor

Le Comité d'organisation du Congrès de l'ACB est toujours à la recherche de soutien pour les niveaux Commandites Platine et Or. Les catégories disponibles sont les suivantes :

Intéressé à exposer?

N'attendez pas plus longtemps - il ne reste que 11 stands standards !

Le hall d'exposition accueillera aussi :

* Salon Manitoba Hydro
* Station Gourmande (commanditée par WSP)
* Studio photo (commandité par GREGG Drilling)
* Stations de restauration & réception dans le hall d'exposition
This webinar will present current state of art advanced technologies in non-destructive investigation for detection of anomalous seepage through dams.

In this webinar, you will be introduced to:
* an overview of available non-destructive techniques;

* advantages and disadvantages of non-destructive techniques;
* advancements in analysis and assessment tools such as 3D seepage analysis, seepage/piping Risk Tools;
* key considerations and limitations for selection of the techniques from site condition perspective;
* case studies to illustrate practical applications.

Date: February 22
Time: 12 - 2 pm ET

Ce webinaire présentera les technologies de pointe actuelles en matière d'investigation non destructive pour la détection des infiltrations anormales à travers les barrages.

Dans ce webinaire, vous aurez une introduction sur les thèmes suivants :
* Aperçu des techniques non destructives disponibles;
* Avantages et inconvénients des techniques non destructives;
* Progrès des outils d'analyse et d'évaluation, notamment ceux qui permettent de procéder à des analyses 3D des infiltrations et des risques d'infiltration/de renards hydrauliques;
* Principales considérations et limites lors la sélection des techniques en fonction de l'état du site;
* Etudes de cas pour illustrer les applications pratiques.

Date : 22 février
Heure : 12h à 14h ET
Langue : anglais (nouveauté : traduction simultanée des sous-titres en français)
The Francophone Committee is pleased to introduce a new activity: the Rendez-vous du Comité Francophone de l'ACB. During this regular activity (online or face-to-face), committee members welcome guest speakers to discuss various dam-related topics.

These Rendez-vous Franco are more informal and interactive than traditional webinars and may involve a presentation, a discussion, or both.

Join the first Franco RDV entitled: La gestion hydrique de la rivière Saint-Maurice : au cœur de la sécurité du public et des aménagements (Water management of the Saint-Maurice River: At the core of public safety and development).

Date: February 9

Time: 1pm-2pm ET

Location: Teams

Language: French

Le Comité francophone a le plaisir d'inaugurer une nouvelle activité. Le Rendez-Vous du Comité francophone de l'ACB est une activité périodique (virtuelle ou présentielle) durant laquelle des membres du comité reçoivent différents invités afin de traiter et discuter de sujets divers du domaine des barrages.

Plus informel et interactif que les webinaires classiques, cette activité prend parfois la forme de présentation, parfois la forme de discussion, et parfois les deux.

Joignez-vous au lancement du RDV Franco avec une présentation sur la gestion hydrique de la rivière Saint-Maurice : au coeur de la sécurité du public et des aménagements.

Date : 9 février
Heure : 12h-13h ET
Lieu : Teams