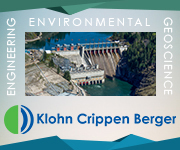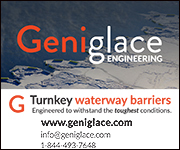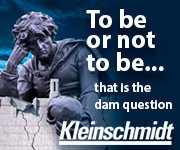 The 2022 Annual General Meeting of the Canadian Dam Association will be held in-person, only, during the 2022 CDA conference in St. John's, NL, on Wednesday, October 19, 2022 starting at 8:00 am NT.

Breakfast will be available from 7:00 am in the room. Come early to check in for the AGM, which will give you access to breakfast.

The agenda and other items are available for downloading on the CDA website.

L'assemblée générale annuelle 2022 de l'Association canadienne des barrages se tiendra en présentiel seulement, le mercredi 19 octobre 2022 à 8h00, heure de Terre Neuve.

Le petit déjeuner sera servi dans la salle de l'assemblée générale à 7h00. Veuillez arriver tôt pour vous enregistrer à l'AGA, ce qui vous donnera accès au petit déjeuner.

L'ordre du jour et les rapports sont disponibles pour téléchargement sur le site Web de l'ACB.
The dress code for the 2022 conference is business casual. Travel light to our "carry-on friendly" conference (unless you have plans for contents in your checked luggage...then you might need a larger suitcase).

Don't wait - book now to ensure hotel availability and flight options that best fit your schedule!

Conference Program is available online. More than 50 technical sessions to choose from and much more

Want more experiences at the conference? Check out the Event sections of this newsletter below...

Le code vestimentaire pour le congrès de 2022 est « tenue de ville décontractée ». Voyagez léger pour notre congrès en emportant seulement votre « bagage à main » (à moins que vous n'ayez des projets pour le contenu de vos bagages enregistrés ..., alors vous pourriez avoir besoin d'une valise plus grande).

N'attendez pas — réservez dès maintenant pour vous assurer de la disponibilité des hôtels et des options de vol les mieux adaptées à votre emploi du temps !

Le programme de la conférence est disponible en ligne. Plus de 50 sessions techniques à choisir et bien plus encore...

Voulez-vous vivre d'autres expériences lors du congrès? Visitez la section "Evénements" de cette lettre d'informations ci-dessous.
As part of its ongoing work to support the CDA Scholarship Fund, the CDA Honours & Awards Committee is running a silent auction at this year's CDA conference in St. John's, NFLD, on Monday, October 17th. All proceeds from the silent auction will go directly to the Scholarship Fund.

The Canadian Dam Association (CDA) offers annually two scholarships to full-time post-graduate students attending a Canadian university or college whose program of study focuses on dam safety and/or the management of dams. This program is fully supported by the Scholarship Fund.

Support the CDA Scholarship Fund and go home with gifts. Items already confirmed: golf equipment, mugs, drinks, technical workshop and technical guide…

Companies interested in donating items for the silent auction should contact awards@cda.ca.

Dans le cadre de son travail continu pour soutenir le Fonds de bourses d'études de l'ACB, le Comité des honneurs et des prix de l'ACB organise un encan silencieux lors du Congrès de cette année à St. John's, NL, le lundi 17 octobre. Tous les profits de l'encan silencieux iront directement au Fonds de bourses d'études.

L'Association canadienne des barrages (ACB) offre chaque année deux bourses d'études aux étudiants de troisième cycle à temps plein qui fréquentent une université ou un collège canadien dont le programme d'études est axé sur la sécurité des barrages ou la gestion des barrages. Ce programme est entièrement soutenu par le Fonds de bourses d'études.

Soutenez le Fonds de bourses d'études et rentrez chez vous avec des cadeaux ! Articles déjà confirmés : équipement de golf, tasses, boissons, atelier technique et guide technique...

Les sociétés qui souhaitent donner des articles pour l'encan doivent communiquer avec nous, à awards@cda.ca.
| | | |
| --- | --- | --- |
| Only a few days left to vote for selecting the grand prize winner (one vote per person, please) of the CDA 25th Anniversary Contest. The "Most Liked Dam" Grand Prize winner will be announced at the 2022 CDA St. John's Conference 25th anniversary celebration evening and will win a $500 prize. | | Il vous reste seulement quelques jours pour voter en sélectionnant la personne qui remportera le grand prix du concours du 25e anniversaire de l'ACB ! (un vote par personne, s.v.p.). Le nom du gagnant ou de la gagnante du prix « Barrage le plus aimé » sera annoncé lors de la soirée de célébration du 25e anniversaire, dans le cadre du Congrès 2022 de l'ACB à St. John's, et se verra remettre un prix de 500 $. |
| | | |
| --- | --- | --- |
| Your invitation to download the conference App was emailed to you from the app, Pheedloop. Check your junk box and email registration@cda.ca if you haven't received it. You will need to have it loaded on your device to access the complete program, maps and earn points for gamification to win daily prizes! You can also see who else is registered for the conference! | | Votre invitation à télécharger l'application du Congrès vous a été envoyée par courriel à partir de l'application, Pheedloop. Vérifiez votre boîte de courrier indésirable et contactez registration@cda.ca si vous ne l'avez pas reçue. Vous devrez l'avoir chargée sur votre appareil pour accéder au programme complet, aux cartes et gagner des points pour la ludification afin de gagner des prix quotidiens! Vous pouvez également voir qui est inscrit au Congrès ! |
A Welcome and Orientation Session will take place Monday, October 17 at 7:30 am in Churchill #2 Room for our international delegates, at the Convention Centre.

You don't need to book your seat for this. Just show up! International delegates interested in IBD meetings and networking are encouraged to use this space on Monday and Tuesday by contacting ibd@cda.ca for booking. Feel free to invite your Canadian contacts to meet you there.

Canadian companies that would like to meet with international delegates are invited to contact ibd@cda.ca for more information on international business development opportunities and schedule B2B meetings.

Une séance d'accueil et d'orientation aura lieu le lundi 17 octobre à 7h30 dans la salle Churchill #2 pour nos délégués internationaux, au Centre des congrès.

Vous n'avez pas besoin de réserver votre place pour cela. Il vous suffit de vous présenter! Les délégués internationaux qui s'intéressent aux réunions de DCI et au réseautage sont encouragés à utiliser cet espace le lundi et le mardi et à contacter ibd@cda.ca pour la réservation. N'hésitez pas à inviter vos contacts canadiens à vous y rencontrer.

Les entreprises canadiennes qui souhaitent rencontrer des délégués internationaux sont invitées à communiquer avec ibd@cda.ca pour obtenir de plus amples renseignements sur les possibilités de développement du commerce international et à planifier des réunions B2B.
| | | |
| --- | --- | --- |
| Meet other CDA members as well as welcome new members and volunteer for the CDA Booth at the conference. Enjoy this opportunity to present CDA activities. The CDA Booth is an excellent way of networking and promoting what you like about the association. We are looking to find volunteers for several timeslots of 30 minutes. Signing up is easy, just use this link and provide your email address. | | Rencontrez d''autres membres de l''ACB et accueillez de nouveaux membres en faisant du bénévolat au kiosque de l''ACB à la conférence. Profitez de cette occasion pour présenter les activités de l''association. Cette opportunité est un excellent moyen pour faire du réseautage et promouvoir ce que vous aimez de l''association. Nous recherchons des bénévoles pour plusieurs créneaux horaires de 30 minutes. S''inscrire est très simple. Il suffit d''utiliser le lien d'inscription. |
Abstract submission is now open for the 91st ICOLD Annual Meeting and Symposium hosted by SwedCOLD in Gothenburg, Sweden, from June 11-15, 2023. The symposium themes are:

Safety management of dams and levees
Surveillance and condition monitoring
Analysis, modelling and decision making
Rehabilitation and dam safety measures
Climate & environmental adaption
Innovation

The abstract submission deadline is October 16, 2022. For more information on the event and call for abstracts, please visit the ICOLD 2023 website.

La présentation des résumés est désormais ouverte pour la 91e réunion annuelle et le symposium de la CIGB, organisés par SwedCOLD à Göteborg, en Suède, du 11 au 15 juin 2023. Les thèmes du symposium sont :

Gestion de la sécurité des barrages et des digues
Surveillance et contrôle de l'état
Analyse, modélisation et prise de décision
Réhabilitation des barrages et mesures de sécurité
Adaptation climatique et environnementale
Innovation

La date limite de dépôt des résumés est fixée au 16 octobre 2022. Pour plus d'informations sur l'événement et l'appel de résumés, veuillez consulter le site Web d'ICOLD 2023.
| | | |
| --- | --- | --- |
| We want you to stay in-the-know and up-to-date with all of our events, announcements, and other membership opportunities, and that means you need to be able to receive our emails! For September, you should have received at least two emails about the AGM ... | | Nous voulons que vous demeuriez au courant de tous nos grands événements, annonces et autres possibilités d'adhésion, et cela signifie que vous devez être en mesure de recevoir nos courriels ! Pour le mois de septembre, vous devriez avoir au moins reçu deux courriels au sujet de l'AGA |
Ideal for dam owners or professionals less familiar with dams, the course "Introduction to Dam Safety" (Event and Hands-On Tour) will provide at the 2022 conference site in St. John's, NL an introduction to the various types of dams, how they function, and how to identify and mitigate potential risks. Participants will also gain clarity on key roles and responsibilities.

This is an interactive 1.5-day seminar that will include a hands-on tour to a local St. John's dam on Tuesday morning where attendees will learn what a safe, well-maintained functioning dam looks like. The group will also visit a dam in need of repair.

Idéal pour les propriétaires de barrages ou les professionnels peu habitués aux barrages, ce cours propose une introduction aux différents types de barrages, à leur fonctionnement et à la manière de cerner et d'atténuer les risques éventuels. Les participants pourront également mieux comprendre les rôles et responsabilités clés.

Il s''agit d''un séminaire interactif d''une journée et demie, présenté en anglais, qui comprend une visite pratique d''un barrage local de St. John''s le mardi en matinée au cours de laquelle les participants verront à quoi ressemble un barrage en exploitation sécuritaire et bien entretenu. Une visite à un barrage nécessitant des réparations est aussi prévue.
In this two half-day virtual workshop, you will deepen your competencies for conducting tailings dam breach analyses, based on the Tailings Dam Breach Analysis Technical Bulletin, that the Canadian Dam Association (CDA) published in 2021. The Tailings Dam Breach Working Group (WG), which prepared the Technical Bulletin is very excited to give this special virtual training course.

Designed for dam safety professionals who wish to expand their knowledge about tailings dam failures and dam safety professionals who wish to gain a better understanding of the CDA Tailings Dam Breach Analysis Bulletin, this course will focus on the tailings dam specific issues and challenges that are critical to capture in such studies. It has become more apparent even recently the importance of this from some of the recent catastrophic tailings dam failure.

Participants will gain clarity on how to use and apply the key steps outlined in the Technical Bulletin. This is an interactive virtual workshop where attendees will be welcome to share their experiences.

Check out the TBDA Webinar which was held on September 20 to know more about the content of the Virtual Workshop (available to CDA Members Only)

Date: October 26 & 27
Time: 11 am ET to 3 pm ET
Fees: $400 for CDA members - $500 for non-members
Register

Dans cet atelier virtuel de deux demi-journées, vous approfondirez vos compétences pour réaliser des analyses de ruptures de digues à résidus miniers (ARDRM), sur la base du bulletin technique "Analyse de bris de digues à résidus miniers", que l'Association canadienne des barrages (ACB) a publié en 2021. Le groupe de travail (GT) sur les ruptures de barrages de résidus qui a préparé ce bulletin technique est très enthousiaste à la perspective d'offrir ce cours de formation spécial.

Conçu pour les professionnels de la sécurité des barrages qui souhaitent élargir leurs connaissances sur les ruptures de digues à résidus miniers et les professionnels de la sécurité des barrages qui souhaitent mieux comprendre le Bulletin technique « Analyse de bris de digues à résidus miniers » de l'ACB, ce cours portera sur les problèmes et les défis propres aux barrages de résidus miniers qu'il est essentiel de cerner dans de telles études, lesquels deviennent plus apparents à la suite des récents effondrements catastrophiques de tels barrages.

Les participants obtiendront des éclaircissements sur la façon d'utiliser et d'appliquer les étapes clés décrites dans le bulletin technique. Il s'agit d'un atelier interactif où les participants seront invités à échanger sur leurs expériences.

Consultez le webinaire ARDRM du 20 septembre pour en savoir plus sur le contenu de l'atelier virtuel (disponible pour les membres de l'ACB uniquement).

Date : 26 et 27 octobre
Heure : de 11h HE à 15h HE
Frais : 400$ pour les membres ACB - 500$ for les non-membres
Langue : anglais
S'inscrire
In October 2021, the Dam Safety Committee (DSC) launched a questionnaire to generate member feedback on the current (2013) version of the Dam Safety Guidelines (the Guidelines) and the accompanying Technical Bulletins, most of which date from 2007. The survey period was closed in February 2022 and the DSC is in the process of evaluating the responses and working on the path forward.

Firstly, the DSC would like to recognize the efforts made by the CDA members who took time to respond to this survey. Ninety-eight responses were received for the English version and thirteen for the French. A wide spectrum of roles in the industry, with a range of technical experience, and general input from regions across the country was noted which all helped to ensure good representation of the Canadian context when analyzing the results.

En octobre 2021, le Comité sur la sécurité des barrages (CSB) a lancé un questionnaire pour recueillir les commentaires des membres sur la version actuelle (2013) des Recommandations sur la sécurité des barrages (les Recommandations) et les bulletins techniques qui les accompagnent, dont la plupart datent de 2007. La période d'enquête s'est terminée en février 2022 et le CSB est en train d'analyser les réponses et de travailler sur la voie à suivre.

Premièrement, le CSB tient à souligner les efforts déployés par les membres de l'ACB qui ont pris le temps de répondre à ce sondage. Quatre-vingt-dix-huit réponses ont été reçues pour la version anglaise et treize pour la version française. L'ensemble des répondants provient d'un large éventail de secteurs de l'industrie des barrages, avec une gamme diversifiée d'expériences techniques, représentant l'ensemble des différentes régions à travers le pays, ce qui a permis d'assurer une bonne représentation du contexte canadien lors de l'analyse des résultats.
The Fall Issue of Bulletin Magazine is now live on our website.

You will learn more about the rehabilitation of the Grand Falls Main Dam in Newfoundland & Labrador and more...

L'édition automne du magazine Bulletin est en ligne sur notre site.

Vous en apprendrez plus sur la réhabilitation du barrage principal de Grand Falls au Terre-Neuve-et-Labrador et bien plus encore...

Donate to the CDA Scholarship Fund
Select CDA Scholarship in the Scrolling Menu
Faire un don au fond de bourses d'études de l'ACB
Sélectionnez CDA Scholarship dans le menu déroulant.
In this issue:

- Australia

- Ontario

- Ontario

Dans ce numéro :

- Australie

- Ontario

- Ontario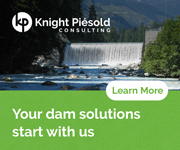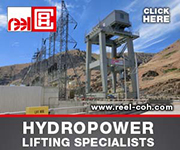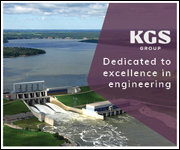 De nouveaux postes figurent dans la liste ci-dessous. Notre site Web compte actuellement 7 postes.
Content is provided by the employer or search firm and presented as received by CDA. / Le contenu est fourni par l'employeur ou la firme de recherche et présenté comme tel par l'ACB (en anglais seulement).
Mining Dam Design Engineer (en anglais seulement) - Canadian Natural
Diversify and accelerate your career as a Professional Tailings Dam Design Engineer. Canadian Natural's Mine Geotechnical Design Group provides in-house technical, professional, and leadership opportunities that can enable you to be a successful technical professional at the Albian Oil Sands asset. This position is responsible for producing designs of Mine Earth Structures, including but not limited to Dykes, Pit walls, Dumps, Civil infrastructure, tailings corridors, for approval by the Alberta Energy Regulator. This person is expected to progress into the role of a Designer of Record (DOR) for the structures assigned, which is a regulatory requirement as per the Alberta Dam and Canal Safety Directive.
Dispatch Engineer (en anglais seulement) - Canadian Natural
Are you passionate about working in a world class mining facility? Our Albian Mine Technology group is currently looking for a Mine Engineer with expertise in Fleet Management Systems and wireless networks to join our team. In this role, you will have the opportunity to optimize Albian's Modular DISPATCH fleet management system and other technological solutions supporting mine operations, maintenance and technical teams. By providing feedback and analysis of the various KPI and targets, you will enable the mine management team to make informed decisions based on actual operating performance.
Tailings Geotechnical Engineer (en anglais seulement) - Canadian Natural
Reporting to the Tailings Reclamation Supervisor, you will have the opportunity to provide engineering support for the closure and reclamation of tailings facilities and mine waste dumps at the Muskeg River Mine and Jackpine Mine facilities. This role supports Canadian Natural's commitment to reclaim the mine facilities to a boreal forest ecosystem.
Mine Planning Engineer (en anglais seulement) - Canadian Natural
We are currently looking for a passionate Engineer to join our Albian Mine Engineering team. In this role, you will be given the opportunity to showcase your expertise by supporting the evaluation, development, and execution of mine plans and projects through collaboration with Canadian Natural Mine Operations, Geotechnical Engineering, Maintenance, Process Engineering and Mine Technical Services groups. Your contributions will help support the safe, reliable and cost effective operations of a world class mining facility, guided by Canadian Natural's Core Value of Safety Excellence.
Last minute to book your booth!

The CDA Annual Conference and Exhibition facilitates the gathering and professional networking between dam professionals, academics, owners, and regulators to collaborate and advance knowledge through keynote presentations, technical papers, workshops, and supplier exhibits.

Many Bronze options are still available.

From Food Stations to the First Time Attendee Contest and from Workshops toTours, there are affordable and targeted opportunities for sponsorship.

If you want more exposure of your brand, time to think of

Silver options

!

Date: October 17-19

Dernière minute pour réserver votre kiosque !

Le congrès annuel de l'ACB est un carrefour d'échange d'informations et offre de formidables occasions de réseautage, de rencontre de nouveaux clients, de communication et d'apprentissage.

De nombreuses possibilités de commandites Bronze sont encore disponibles

. Des stands de restauration aux unités de recharge en passant par le concours pour les nouveaux participants, les ateliers et les visites, il existe de nombreuses possibilités de commandites abordables et ciblées.

Date: 17-19 octobre
CDA Conference Keynote Speaker Jennifer Williams, President & CEO, NL Hydro invites you

to join us in St John's in

this video message

.

The Full Delegate Registration includes:

- Sunday Speed Networking Session

- Welcome Reception

- Breakfast and Breaks

- Monday Lunch on the Tradeshow Floor

- Opening Reception on Tradeshow Floor

- Tuesday Awards Luncheon

- Technical Sessions, Keynote speakers and Panel sessions

Want more experiences at the conference? Check out the Conference Add-Ons:

Register separately for above items in the

CDA Store.

We can't wait to see you in-person!

Date: October 16-19

La conférencière principale du Congrès de l'ACB, Jennifer Williams, présidente et chef de la direction, NL Hydro, vous invite à vous joindre à nous

à St John's dans

ce message vidéo

.

L'inscription Inscription complète des délégué.es comprend :

- La séance de réseautage « Sunday Speed »

- La réception de bienvenue

- Les déjeuners et les pauses

- Le dîner du lundi au hall d'exposition

- La cérémonie d'ouverture au hall d'exposition

- Le dîner de remise de prix du mardi

- Les séances techniques, les discours thèmes et les groupes d'experts

Voulez-vous vivre d'autres expériences lors du congrès ?

Compléments au congrès

Autres options d'inscription disponibles. Nous avons hâte de vous rencontrer en personne !

Date: du 16 au 19 octobre
Implementing New Guidance on Environmental Consequence Classification (ECC) for Tailings Dams

This workshop will showcase the newly developed Environmental Consequence Classification methodology and will work through several real-world examples that highlight the proposed science based approach to mining dam classification. Following the presentation of the examples, time will be allotted for questions with the authors and open discussion amongst the group. Participants will gain an understanding of the new Environmental Consequence Classification System and how it should be applied to mining dams. This workshop is best suited for professionals involved in the classification of mining dams and others who are interested in understanding the mining dams classification system.

Date: October 16

Time: 8.30am - 12pm

Location: Delta Hotel St. John's, NL

Fee: $295 (includes continental breakfast)

Cet atelier porte sur la nouvelle méthode de classification des impacts environnementaux et s'appuiera sur plusieurs exemples concrets pour présenter la démarche scientifique qui sous-tend la classification des barrages miniers. Après la présentation des exemples, les participants pourront poser des questions aux auteurs et prendre part à une discussion ouverte en groupe. Les participants en apprendront davantage sur le nouveau système de classification des impacts environnementaux et son application aux barrages miniers. Cet atelier s'adresse aux professionnels qui sont chargés de classer les barrages miniers et aux personnes qui souhaitent parfaire leur compréhension du système de classifications des barrages miniers.

Date : 16 octobre

Heure : 8h30 – 12h

Lieu : Delta Hotel St. John's, NL

Frais : 295$ (petit déjeuner continental inclus)

Langue : anglais
Tailing Dams Transition to Tailings Stacks

This workshop will provide an overview of the currently in development guidance as to when a tailings dam is no longer required to be considered a dam but can be considered a tailings stack. Several case studies will be highlighted to show how the guidance can be applied. This workshop will also present the approaches that are being proposed in Alberta as part of their program to de-license a tailings dam.

Date: October 16

Time: 12:30am - 4:00pm

Location: Delta Hotel St. John's, NL

Fee: $295

Transition d'une digue à résidus miniers à un empilement de résidus miniers

Cet atelier donne un aperçu des recommandations en cours d'élaboration qui serviront à déterminer les situations dans lesquelles une digue à résidus miniers cesse d'être qualifiée de digue et peut être considérée comme un empilement de résidus miniers. Plusieurs études de cas seront présentées pour illustrer comment appliquer ces recommandations. On y abordera aussi les approches proposées par l'Alberta dans le cadre de son programme de retrait de permis visant les digues à résidus miniers.

Date : 16 octobre

Heure : 12h30 - 16h
Lieu : Delta Hotel St. John's, NL
Frais : 295$
Slope Stability for Tailings Dams

In 2022, ICOLD is planning to release a Bulletin on Tailings Dam Safety that will include updated guidance on slope stability. This bulletin was originally an initiative of the CDA and was shifted to an ICOLD Bulletin in 2019. This workshop will provide an overview of the proposed guidance including the following topics; limit equilibrium analyses and limitations, target factors of safety and considerations for adjusting, post liquefaction analysis, residual strength, non-linear deformation analyses, performance based stability evaluation, review of contractive and dilative behaviors, drained versus undrained conditions, brittleness and cases for revising the target factor of safety.

Date: October 16

Time: 8:30 am – 12:00 pm

Location: Delta Hotel St. John's, NL
Fee: $295 (includes continental breakfast)

Stabilité des pentes de digues à résidus miniers

La CIGB compte publier en 2022 un Bulletin sur la sécurité des digues à résidus miniers qui comprendra une mise à jour des recommandations sur la stabilité des pentes. La publication de ce bulletin était une initiative de l'ACB au départ dont la CIGB a pris le relais en 2019. Cet atelier fera un survol des recommandations proposées, y compris des sujets suivants : analyses en état d'équilibre limite et limites en la matière, coefficients de sécurité et éléments à considérer pour le réglage, analyse après la liquéfaction, résistance résiduelle, analyses de déformations non linéaires, évaluation de la stabilité fondée sur les performances, examen des comportements de contraction et de dilatation, conditions avec ou sans drainage, fragilité et cas dans lesquels il faut revoir le coefficient de sécurité.

Date : 16 octobre

Heure : 8 h 30 – 12 h

Lieu : Delta Hotel St. John's, NL
Frais : 295 $ (comprend le déjeuner continental)
Langue : anglais
Emergency Management for Dam Safety

This workshop outlines the process presented in the Technical Bulletin: Emergency Management for Dam Safety. Topics include risk assessment, maintenance of readiness, response and recovery. In addition, the workshop provides an understanding of the roles and responsibilities of the dam owner and stakeholders, focusing on the importance of community engagement and the ways to promote community resilience. Tools and examples of good practices are presented for preparing and maintaining Dam Emergency Plans and inundation maps and determining activation levels for emergency response. The workshop is interactive with small group discussions and exercises that utilizes case studies to illustrate key points.

Date: October 16

Time: 8:30 am – 4:00 pm

Location: Delta Hotel St. John's, NL
Fee: $495 (includes continental breakfast and lunch)

Gestion des urgences pour la sécurité des barrages

Cet atelier traite du processus abordé dans le Bulletin technique : Gestion des urgences pour la sécurité des barrages. L'évaluation des risques ainsi que le maintien de l'état de disponibilité, l'intervention et le rétablissement figurent parmi les sujets abordés. On y décrit les rôles et les obligations du propriétaire de barrage et des intervenants, en mettant l'accent sur la mobilisation et les façons d'accroître la résilience de la collectivité. L'atelier propose des outils et des exemples de bonnes pratiques pour la préparation et le maintien de plans d'urgence pour les barrages et de cartes des zones d'inondation, ainsi que la détermination des niveaux de mise en œuvre des interventions d'urgence. Cet atelier interactif comprend des discussions en petits groupes et des exercices à l'aide d'études de cas pour illustrer les éléments essentiels.

Date : 16 octobre

Heure : 8 h 30 – 16 h

Lieu : Delta Hotel St. John's, NL
Frais : 495 $ (comprend le déjeuner continental et le dîner)
Langue : anglais
In 2020, the CDA Dam Safety Committee formed a working group to develop specific guidance on failure mode analysis. A two-part Technical Bulletin is now in development. The Bulletin has adopted a combination of a structured, systematic process as found in Failure Modes and Effects Analysis (FMEA) and brainstorming as used in Potential Failure Modes Analysis (PFMA). A number of tools are also recommended such as functional diagrams, information tables and a hazards and failure modes matrix. This workshop will cover the approach as recommended in the draft Technical Bulletin. A number of examples will be presented to ensure there is a full understanding of the definitions of the various terms. Functional diagrams and information tables will also be developed, as well as hierarchical failure mechanisms for both mining and hydro dams.

Date: October 16

Time: TBA

Location: Delta Hotel St. John's, NL
Fee: $295

En 2020, le Comité de la sécurité des barrages de l'ACB a formé un groupe de travail pour élaborer des directives précises en matière d'analyse des modes de défaillance. Un bulletin technique en deux parties est en cours d'élaboration. Pour ce faire, on a choisi de combiner l'adoption d'un processus structuré et systématique, comme dans une analyse des modes de défaillance et de leurs effets (AMDE), et le recours au remue-méninges, comme dans une analyse des modes de défaillance potentielle (AMDP). Un certain nombre d'outils sont également recommandés, comme des diagrammes fonctionnels, des tableaux d'information et une matrice des dangers et des modes de défaillance. Cet atelier portera sur l'approche recommandée dans le projet de bulletin technique. Des exemples seront présentés afin d'assurer une bonne compréhension de la terminologie et on élaborera des diagrammes fonctionnels et des tableaux d'information, ainsi que des mécanismes de défaillance hiérarchiques pour les barrages miniers et hydroélectriques.

Date : 16 octobre

Heure : TBA

Lieu : Delta Hotel St. John's, NL
Frais : 295 $
Langue : anglais
Introduction to Dam Safety Event and Hands-On Tour

Ideal for dam owners or professionals unfamiliar with dams, this course provides an introduction to the various types of dams, how they function, and how to identify and mitigate potential risks. Participants will also gain clarity on key roles and responsibilities.

This is an interactive 1.5-day seminar that will include a hands-on tour to a local St. John's Dam on Tuesday morning where attendees will learn what a safe, well-maintained functioning dam looks like and the group will also visit a dam in need of repair. Sponsored by Newfoundland and Labrador.

Date: October 17-18

Location: St. John's Convention Centre, NL

Fee: $400

Cours d'introduction à la sécurité des barrages et visite pratique

Idéal pour les propriétaires de barrages ou les professionnels peu habitués aux barrages, ce cours propose une introduction aux différents types de barrages, à leur fonctionnement et à la manière de cerner et d'atténuer les risques éventuels. Les participants pourront également mieux comprendre les rôles et responsabilités clés.

Il s'agit d'un séminaire interactif d'une journée et demie qui comprend une visite pratique d'un barrage local de St. John's le mardi en matinée au cours de laquelle les participants verront à quoi ressemble un barrage en exploitation sécuritaire et bien entretenu. Une visite à un barrage nécessitant des réparations est aussi prévue. Commandité par Newfoundland and Labrador.

Date: 17 et 18 octobre

Lieu: Centre des congrès de St. John's, NL

Langue: anglais

Frais: 400$
| | | |
| --- | --- | --- |
| Two unique technical tours are now available in Newfoundland and Labrador: a day trip out to Vale's Long Harbour site or a half-day technical tour in St. John's. There are technical tours at the 2022 conference for all budgets and interests. For more info and to register. | | Deux circuits techniques et uniques sont offerts à Terre-Neuve-et-Labrador : une excursion d'une journée à l'installation de Vale à Long Harbour et une visite d'une demi‑journée à St. John's. Il y a des visites techniques au Congrès 2022 pour tous les budgets et intérêts. |
To celebrate CDA 25th Anniversary and the involvement of CDA members over the years, the Conference Committee has organized a celebration. You are invited!

During this event, you will enjoy Newfoundland and Labrador themed entertainment, food stations. You will have the chance to get Screeched In and meet other dam safety professionals from the mining and water sectors. Sponsored by Klohn Crippen Berger

Date: October 18, 2022

Time: from 6pm

Location: The Rooms, St John's

Fees: included in the Full Conference Ticket or $140 taxes if ticket bought separately

Pour célébrer le 25e anniversaire de l'ACB et la participation des membres de l'ACB au fil des années, le Comité du Congrès a organisé une cérémonie. Vous êtes invité !

Au cours de cet événement, vous profiterez de divertissements sur le thème de Terre-Neuve-et-Labrador, de stations de restauration et aurez même la chance de vivre une cérémonie de screech in.... ainsi que de rencontrer d'autres professionnels de la sécurité des barrages des secteurs minier et hydroélectriques. Commandité par Klohn Crippen Berger

Date: 18 octobre 2022

Heure: à partir de 18h

Lieu: The Rooms, St John's

Frais: inclus dans le billet complet au Congrès ou 140 $ taxes si acheté séparément
Social gathering of young professionals and students interested in the dam industry. An open relaxed environment with games and prizes to be won.

Excellent networking opportunity with young dam professionals from around the country. Appetizers and drinks will be provided. There will be presentations by industry professionals, including a presentation from the Dam Safety Supervisor from Newfoundland and Labrador Hydro about career progression in the dam industry, and an overview of the Newfoundland and Labrador Hydro Dam Safety Program.

Date: October 17, 2022
Time: 7 pm
Place: Bannerman Brewery, St John's
Fees: $25 HST (CDA Student Members: $17 HST)

Rencontre sociale de jeunes professionnels et d'étudiants intéressés par l'industrie des barrages, dans un cadre ouvert et détendu, avec des jeux et des prix à gagner.

Il s'agit d'une excellente occasion de faire du réseautage avec des jeunes de l'industrie des barrages de partout au pays. Des hors-d'œuvre et des boissons seront servis et des spécialistes du secteur effectueront des présentations, notamment le superviseur de la sécurité des barrages d'Hydro Terre-Neuve-et-Labrador, qui parlera des perspectives de carrière dans cette industrie, et présentera un aperçu du programme de sécurité des barrages d'Hydro Terre-Neuve-et-Labrador.

Date : 17 octobre 2022
Heure : 19h
Lieu : Bannerman Brewery, St John's
Frais : 25$ taxes (membres étudiants ACB : 17$ taxes)