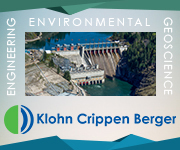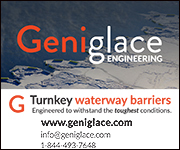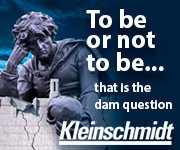 To celebrate CDA's 25th anniversary, we are looking to promote the great Canadian dams that have contributed to the progress of our economy and society.

To enter the contest, your submission will include a photograph of the dam, and a detailed text containing the name of the dam, its location, a brief description, and an explanation of how this specific dam meets each contest criteria.

Hurry, so as not to miss out. The contest deadline so your submission can be considered for both parts 1 and 2 is Monday, June 13.

Pour célébrer le 25e anniversaire de l'ACB, nous cherchons à promouvoir les magnifiques barrages canadiens qui ont contribué au progrès de notre économie et de notre société.

Votre proposition doit comprendre une photographie du barrage, et un texte détaillé contenant le nom du barrage, son emplacement, une brève description et une explication de la manière dont ce barrage précis répond aux critères du concours.

Faites vite, pour ne pas rater cette occasion. La date limite pour que votre candidature puisse être prise en compte est le lundi 13 juin.
Have your say on the future of CDA communication! The new Communications Committee would like to better understand readership and user experience with each existing CDA communications platform to improve messaging and usage of each platform.

You are invited to take a brief multiple-choice survey so that the Communications Committee can develop a comprehensive communications plan. By answering a few questions, you will help us shape our future communication. Less than 5 minutes needed...

Exprimez-vous sur l'avenir de la communication de l'ACB ! Le nouveau comité des communications aimerait mieux comprendre le lectorat et l''expérience des utilisateurs à l''égard de chaque plateforme de communication existante de l''ACB afin d''en améliorer les messages et l''utilisation.

Vous êtes invité.e à participer à ce bref sondage à choix multiple afin de permettre au comité des communications d''élaborer un plan de communication complet. En répondant à quelques questions, vous nous aidez à élaborer notre communication future. Moins de 5 minutes nécessaires...
Individual and student members will be invited to renew their membership, starting on June 15 followed by the Sustaining and Corporate members on June 16. Keep a close eye on your email so you do not to miss out on access to your member benefits! Thanks to your membership dues, we are steadily making improvements for Canadian dam owners, operators, consultants, regulators and suppliers to have dams that are safe, well-managed and benefit society. As a result of your investment through CDA membership, your Association has the financial ability to continue to deliver benefits to you as a member, while working to expand our offerings and services to members and stakeholders. CDA continues to offer all the same valuable member benefits to Individual members for an annual fee of $90.

If you have not yet joined CDA membership, can we encourage you to do so this year. CDA needs your support.

It's quick and easy to join CDA at this link

Les membres individuels et étudiants seront invités à renouveler leur adhésion à partir du 15 juin. Ce sera ensuite le tour des sociétés donatrices et des membres corporatifs, le 16 juin. Surveillez bien votre boîte de courriel pour ne pas manquer l'accès aux avantages réservés aux membres! Grâce à vos cotisations, nous ne cessons d'apporter des améliorations pour que les propriétaires, les exploitants, les consultants, les organismes de réglementation et les fournisseurs puissent disposer de barrages sûrs, bien gérés et profitables pour toute la population. Grâce à votre investissement en tant que membre de l'ACB, votre association a la capacité financière de continuer à vous offrir des avantages exclusifs, tout en s'efforçant d'élargir ses offres et ses services à l'intention de ses membres et des intervenants. L'ACB continue à offrir les mêmes précieux avantages aux membres individuels, pour une cotisation annuelle de 90 $.

Si vous n'êtes pas encore membre de l'ACB, nous vous encourageons à le devenir cette année. L'ACB a besoin de votre soutien. Il est facile et rapide d'adhérer à l'ACB.
| | | |
| --- | --- | --- |
| This draft bulletin has been prepared by a working group composed of dedicated volunteer members of CDA and was initiated with a view to sharing Subject Matter Expert experience in the field of dam design and construction. However, we recognize that the Technical Bulletin, like all CDA guidance documentation, should be a consensus of a wider spectrum of experience within the dam community. This will improve credibility and produce a readily defendable reference. | | Un bulletin provisoire a été préparé par un groupe de travail composé de dévoués membres bénévoles de l'ACB et conçu dans le but de faire partager l'expérience des experts du domaine de la conception et de la construction des barrages. Cela dit, nous reconnaissons que le bulletin, comme tous les documents d'orientation de l'ACB, doit être le fruit du consensus de personnes ayant un plus large éventail d'expérience au sein de la communauté des barrages. Cela améliorera la crédibilité et donnera lieu à une référence facilement défendable. |
| | | |
| --- | --- | --- |
| It's that time! CDA Published Paper Award of Excellence nominations and applications are now open! Nominations can come from both CDA members and non-members. This award supports CDA''s mission: encourage cooperation, advance technical knowledge, and build competency related to dams in Canada. Any papers (conferences, peer-reviewed journals, congresses, online magazines) are accepted. Presentations done in workshops and webinars are accepted, only if a related accompanying paper was submitted and published in a magazine, journal, compendium of papers, conference proceeding. Please submit your nomination directly to awards@cda.ca attaching the technical paper, before August 5 with any relevant information or statements that come in support of the nomination. | | C''est l''heure de nominer ou de proposer votre candidature pour le Prix du meilleur article publié. Les nominations peuvent venir de membres et de non-membres de l'ACB. Ce prix soutient la mission de l''ACB : favoriser la coopération, de faire progresser les connaissances techniques et de développer les compétences dans le domaine des barrages au Canada. Tout article (conférences, revues à comité de lecture, congrès, magazines en ligne) est accepté. Les présentations faites dans le cadre d''ateliers et de webinaires sont acceptées, seulement si elles sont accompagnées d''un article connexe soumis et publié dans un magazine, une revue, un recueil d''articles, un compte-rendu de conférences. Veuillez soumettre votre candidature directement à awards@cda.ca en joignant l''article ou document technique avec toute information ou déclaration pertinente à l'appui de la candidature avant le 5 août 2022. |
| | | |
| --- | --- | --- |
| Submit your application to receive a CDA Scholarship or share this opportunity with your student peers! Deadline is June 10. | | Soumettez votre demande de bourse d'études de l'ACB ou partagez cette opportunité avec vos camarades étudiants ! La date limite est le 10 juin. |
| | | |
| --- | --- | --- |
| The CDA Conference Committee is pleased to announce that six workshops will be hosted in-person on Sunday, October 16, 2022. From "Implementing New Guidance on Environmental Consequence Classification for Tailings Dams" to "Failure Modes Discussion Group" and much more, there is a wide variety of topics accessible for your professional development. Registration now open. | | Le Comité du congrès de l'ACB est heureux d'annoncer que six ateliers seront offerts en personne le dimanche 16 octobre 2022. Qu'il s'agisse de la Mise en œuvre des nouvelles recommandations sur la classification des impacts environnementaux des digues à résidus miniers ou du Groupe de discussion sur les modes de défaillance, entre autres, une grande variété de sujets sont proposés pour favoriser votre perfectionnement professionnel. La période d'inscription est maintenant ouverte. |
| | | |
| --- | --- | --- |
| Three unique tours are now available. From an overnight technical tour to Churchill/Muskrat Falls, to a day trip out to Vale's Long Harbour site or a half-day technical tour in St. John's, there are technical tours at the 2022 conference for all interests and budgets. | | Trois circuits uniques sont maintenant offerts : une visite technique avec nuitée à Churchill/Muskrat Falls, une excursion d'une journée à l'installation de Vale à Long Harbour et une visite d'une demi‑journée à St. John's. Il y a des visites techniques à la conférence 2022 pour tous les budgets et intérêts. |
Ideal for dam owners or professionals less familiar with dams, the course "Introduction to Dam Safety" (Event and Hands-On Tour) will provide at the 2022 conference site in St. John's, NL an introduction to the various types of dams, how they function, and how to identify and mitigate potential risks. Participants will also gain clarity on key roles and responsibilities.

This is an interactive 1.5-day seminar that will include a hands-on tour to a local St. John's dam on Tuesday morning where attendees will learn what a safe, well-maintained functioning dam looks like. The group will also visit a dam in need of repair.

Idéal pour les propriétaires de barrages ou les professionnels peu habitués aux barrages, ce cours propose une introduction aux différents types de barrages, à leur fonctionnement et à la manière de cerner et d'atténuer les risques éventuels. Les participants pourront également mieux comprendre les rôles et responsabilités clés.

Il s'agit d'un séminaire interactif d'une journée et demie, présenté en anglais, qui comprend une visite pratique d'un barrage local de St. John's le mardi en matinée au cours de laquelle les participants verront à quoi ressemble un barrage en exploitation sécuritaire et bien entretenu. Une visite à un barrage nécessitant des réparations est aussi prévue.
Please keep your eyes open! Starting July 4 for more information on the Board nominations process, application form and deadline for 2022 nominations.

Nominations this year will be for the following positions:

Vice President (three-year commitment).
Director-at-Large (ICOLD) (two-year term).
Four (4) provincial directors for Manitoba, Newfoundland and Labrador, Nova Scotia, Saskatchewan. (two-year terms).
Director in British Columbia is eligible to seek election for a second consecutive 2-year term.

A partir du 4 juillet, plus de renseignements seront disponibles sur le processus des nominations au Conseil d'administration pour 2022, le formulaire de candidature et la date limite.

Cette année, ces postes seront disponibles :

Vice-président(e) (mandat de trois ans)
Directeur(trice) désigné(e) (CIGB) (mandat de deux ans)
Quatre (4) directeurs(trices) provinciaux(ciales) pour le Manitoba, la Nouvelle-Écosse, le Terre-Neuve-et-Labrador, le Québec (mandat de deux ans)
Le Directeur pour la Colombie britannique est éligible à un deuxième mandat consécutif de deux ans.

Donate to the CDA Scholarship Fund
Select CDA Scholarship in the Scrolling Menu
Faire un don au fond de bourses d'études de l'ACB
Sélectionnez CDA Scholarship dans le menu déroulant.
Dans ce numéro :

- Ontario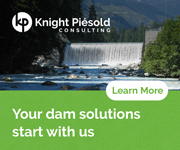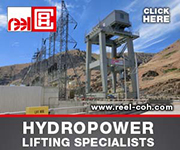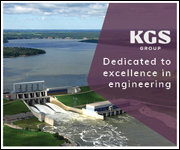 Content is provided by the employer or search firm and presented as received by CDA.

- Engineering manager - NB Power
NB Power is seeking and experienced engineering services manager to join the Mactaquac Life Achievement Project (MLAP). This project will ensure the Mactaquac Generating Station can operate to its intended 100-year lifespan by mitigating the effects of alkali-aggregate reaction in the station's concrete structures and replacing aging equipment.

See all Career Opportunities in English

Le contenu est fourni par l'employeur ou la firme de recherche et présenté comme tel par l'ACB.

- Gestionnaire de l'ingénierie - Énergie NB
Énergie NB est à la recherche d'un gestionnaire en services d'ingénierie au sein de son équipe du projet d'atteinte de durée de vie utile de la centrale de Mactaquac. L'objectif du projet est d'assurer l'exploitation de la centrale de Mactaquac jusqu'à la fin de sa durée de vie prévue de 100 ans en atténuant les effets de la réaction alcaline des agrégats dans les structures en béton de la centrale et en remplaçant l'équipement vieillissant.

Voir les possibilités d'emplois actuels en français
It's time to book your Exhibition booth!

The CDA Annual Conference and Exhibition facilitates gathering of dam professionals, academics, owners, and regulators to collaborate and advance knowledge through keynote presentations, technical papers, workshops, and supplier exhibits.

Many Bronze options are still available.

From Food Stations to the Young Professionals Social Event, and from the First Time Attendee Contest to Workshops and Tours, there are affordable and targeted opportunities for sponsorship.

If you want more exposure of your brand, time to think of

Silver options

!

Date: October 17-19

C'est l'heure de réserver votre kiosque d'exposition.

Le congrès annuel de l'ACB est un carrefour d'échange d'informations et offre de formidables occasions de réseautage, de rencontre de nouveaux clients, de communication et d'apprentissage.

De nombreuses possibilités de commandites Bronze sont encore disponibles

. Des stands de restauration à l'événement social des jeunes professionnels, en passant par le concours pour les nouveaux participants, les ateliers et les visites, il existe de nombreuses possibilités de commandites abordables et ciblées.

Date: 17-19 octobre
Hatch is pleased to announce that Registration for the 2022 Conference will be open soon! See their

special video message

. The registration will include:

- Sunday Speed Networking Session

- Welcome Reception

- Breakfast and Breaks

- Monday Lunch on the Tradeshow Floor

- Opening Reception on Tradeshow Floor

- Tuesday Awards Luncheon

- Technical Sessions, Keynote speakers and Panel sessions

Other registration options available. We can't wait to see you in-person!

Date: October 16-19

Hatch est heureuse d'annoncer que les inscriptions pour le Congrès 2022 seront bientôt ouvertes ! Découvrez

leur message vidéo.

L'inscription comprendra :

- La séance de réseautage « Sunday Speed »

- La réception de bienvenue

- Les déjeuners et les pauses

- Le dîner du lundi au hall d'exposition

- La cérémonie d'ouverture au hall d'exposition

- Le dîner de remise de prix du mardi

- Les séances techniques, les discours thèmes et les groupes d'experts

Autres options d'inscription disponibles. Nous avons hâte de vous rencontrer en personne !

Date: du 16 au 19 octobre
Implementing New Guidance on Environmental Consequence Classification (ECC) for Tailings Dams

This workshop will showcase the newly developed Environmental Consequence Classification methodology and will work through several real-world examples that highlight the proposed science based approach to mining dam classification. Following the presentation of the examples, time will be allotted for questions with the authors and open discussion amongst the group. Participants will gain an understanding of the new Environmental Consequence Classification System and how it should be applied to mining dams. This workshop is best suited for professionals involved in the classification of mining dams and others who are interested in understanding the mining dams classification system.

Date: October 16

Time: 8.30am - 12pm ET

Location: Delta Hotel St. John's, NL

Fee: $295 (includes continental breakfast)

Mise en œuvre des nouvelles recommandations

Cet atelier porte sur la nouvelle méthode de classification des impacts environnementaux et s'appuiera sur plusieurs exemples concrets pour présenter la démarche scientifique qui sous-tend la classification des barrages miniers. Après la présentation des exemples, les participants pourront poser des questions aux auteurs et prendre part à une discussion ouverte en groupe. Les participants en apprendront davantage sur le nouveau système de classification des impacts environnementaux et son application aux barrages miniers. Cet atelier s'adresse aux professionnels qui sont chargés de classer les barrages miniers et aux personnes qui souhaitent parfaire leur compréhension du système de classifications des barrages miniers.

Date : 16 octobre
Time : 8h30 - 12h HE

Lieu : Delta Hotel St. John's, NL

Frais : 295 $ (comprend le déjeuner continental)

Langue : anglais
Tailing Dams Transition to Tailings Stacks

This workshop will provide an overview of the currently in development guidance as to when a tailings dam is no longer required to be considered a dam but can be considered a tailings stack. Several case studies will be highlighted to show how the guidance can be applied. This workshop will also present the approaches that are being proposed in Alberta as part of their program to de-license a tailings dam.

Date: October 16

Time: 12:30am - 4:00pm ET

Location: Delta Hotel St. John's, NL

Fee: $295

Slope Stability for Tailings Dams

In 2022, ICOLD is planning to release a Bulletin on Tailings Dam Safety that will include updated guidance on slope stability. This bulletin was originally an initiative of the CDA and was shifted to an ICOLD Bulletin in 2019. This workshop will provide an overview of the proposed guidance including the following topics; limit equilibrium analyses and limitations, target factors of safety and considerations for adjusting, post liquefaction analysis, residual strength, non-linear deformation analyses, performance based stability evaluation, review of contractive and dilative behaviors, drained versus undrained conditions, brittleness and cases for revising the target factor of safety.

Date: October 16

Time: 8:30 am – 12:00 pm

Location: Delta Hotel St. John's, NL
Fee: $295 (includes continental breakfast)
Slope Stability for Tailings Dams

In 2022, ICOLD is planning to release a Bulletin on Tailings Dam Safety that will include updated guidance on slope stability. This bulletin was originally an initiative of the CDA and was shifted to an ICOLD Bulletin in 2019. This workshop will provide an overview of the proposed guidance including the following topics; limit equilibrium analyses and limitations, target factors of safety and considerations for adjusting, post liquefaction analysis, residual strength, non-linear deformation analyses, performance based stability evaluation, review of contractive and dilative behaviors, drained versus undrained conditions, brittleness and cases for revising the target factor of safety.

Date: October 16

Time: 8:30 am – 12:00 pm

Location: Delta Hotel St. John's, NL
Fee: $295 (includes continental breakfast)

Stabilité des pentes de digues à résidus miniers

La CIGB compte publier en 2022 un Bulletin sur la sécurité des digues à résidus miniers qui comprendra une mise à jour des recommandations sur la stabilité des pentes. La publication de ce bulletin était une initiative de l'ACB au départ dont la CIGB a pris le relais en 2019. Cet atelier fera un survol des recommandations proposées, y compris des sujets suivants : analyses en état d'équilibre limite et limites en la matière, coefficients de sécurité et éléments à considérer pour le réglage, analyse après la liquéfaction, résistance résiduelle, analyses de déformations non linéaires, évaluation de la stabilité fondée sur les performances, examen des comportements de contraction et de dilatation, conditions avec ou sans drainage, fragilité et cas dans lesquels il faut revoir le coefficient de sécurité.

Date : 16 octobre

Heure : 8 h 30 – 12 h

Lieu : Delta Hotel St. John's, NL
Frais : 295 $ (comprend le déjeuner continental)
Langue : anglais
Emergency Management for Dam Safety

This workshop outlines the process presented in the Technical Bulletin: Emergency Management for Dam Safety. Topics include risk assessment, maintenance of readiness, response and recovery. In addition, the workshop provides an understanding of the roles and responsibilities of the dam owner and stakeholders, focusing on the importance of community engagement and the ways to promote community resilience. Tools and examples of good practices are presented for preparing and maintaining Dam Emergency Plans and inundation maps and determining activation levels for emergency response. The workshop is interactive with small group discussions and exercises that utilizes case studies to illustrate key points.

Date: October 16

Time: 8:30 am – 4:00 pm

Location: Delta Hotel St. John's, NL
Fee: $495 (includes continental breakfast and lunch)

Gestion des urgences pour la sécurité des barrages

Cet atelier traite du processus abordé dans le Bulletin technique : Gestion des urgences pour la sécurité des barrages. L'évaluation des risques ainsi que le maintien de l'état de disponibilité, l'intervention et le rétablissement figurent parmi les sujets abordés. On y décrit les rôles et les obligations du propriétaire de barrage et des intervenants, en mettant l'accent sur la mobilisation et les façons d'accroître la résilience de la collectivité. L'atelier propose des outils et des exemples de bonnes pratiques pour la préparation et le maintien de plans d'urgence pour les barrages et de cartes des zones d'inondation, ainsi que la détermination des niveaux de mise en œuvre des interventions d'urgence. Cet atelier interactif comprend des discussions en petits groupes et des exercices à l'aide d'études de cas pour illustrer les éléments essentiels.

Date : 16 octobre

Heure : 8 h 30 – 16 h

Lieu : Delta Hotel St. John's, NL
Frais : 495 $ (comprend le déjeuner continental et le dîner)
Langue : anglais
Public Safety Around Dams

Participants in this introductory session will develop an understanding of the public safety hazards associated with dams and their operations. Individuals with a basic understanding of dams and hydropower operations will find that this interactive training serves as an effective prerequisite to the CDA's more comprehensive 2-day training course on Public Safety Around Dams Risk Management. Participants will learn about the elements of a model for managing public safety around dams and achieve understanding on risk management strategies, including reviewing regulatory requirements and due diligence considerations as well as reviewing physical and operational controls along with managed system inspections.

Date: October 16

Time: 12:30 – 4:00 pm

Location: Delta Hotel St. John's, NL
Fee: $295

Sécurité publique autour des barrages

Les participants à cette séance d'introduction acquerront une compréhension des dangers pour la sécurité publique associés aux barrages et à leur exploitation. Les personnes ayant une connaissance de base des barrages et de l'exploitation de l'hydroélectricité trouveront que cette formation interactive constitue un préalable efficace au cours plus complet de deux jours de l'ACB sur la gestion des risques liés à la sécurité publique autour des barrages. Les participants découvriront les éléments qui composent un modèle de gestion de la sécurité publique approprié et comprendront les stratégies de prévention des risques, notamment l'examen des exigences réglementaires et des considérations de diligence raisonnable, la révision des contrôles physiques et opérationnels et les inspections des systèmes gérés.

Date : 16 octobre

Heure : 12h 30 – 16h 00

Lieu : Delta Hotel St. John's, NL
Frais : 295 $
Langue : anglais
In 2020, the CDA Dam Safety Committee formed a working group to develop specific guidance on failure mode analysis. A two-part Technical Bulletin is now in development. The Bulletin has adopted a combination of a structured, systematic process as found in Failure Modes and Effects Analysis (FMEA) and brainstorming as used in Potential Failure Modes Analysis (PFMA). A number of tools are also recommended such as functional diagrams, information tables and a hazards and failure modes matrix. This workshop will cover the approach as recommended in the draft Technical Bulletin. A number of examples will be presented to ensure there is a full understanding of the definitions of the various terms. Functional diagrams and information tables will also be developed, as well as hierarchical failure mechanisms for both mining and hydro dams.

Date: October 16

Time: TBA

Location: Delta Hotel St. John's, NL
Fee: $295

En 2020, le Comité de la sécurité des barrages de l'ACB a formé un groupe de travail pour élaborer des directives précises en matière d'analyse des modes de défaillance. Un bulletin technique en deux parties est en cours d'élaboration. Pour ce faire, on a choisi de combiner l'adoption d'un processus structuré et systématique, comme dans une analyse des modes de défaillance et de leurs effets (AMDE), et le recours au remue-méninges, comme dans une analyse des modes de défaillance potentielle (AMDP). Un certain nombre d'outils sont également recommandés, comme des diagrammes fonctionnels, des tableaux d'information et une matrice des dangers et des modes de défaillance. Cet atelier portera sur l'approche recommandée dans le projet de bulletin technique. Des exemples seront présentés afin d'assurer une bonne compréhension de la terminologie et on élaborera des diagrammes fonctionnels et des tableaux d'information, ainsi que des mécanismes de défaillance hiérarchiques pour les barrages miniers et hydroélectriques.

Date : 16 octobre

Heure : TBA

Lieu : Delta Hotel St. John's, NL
Frais : 295 $
Langue : anglais
Introduction to Dam Safety Event and Hands-On Tour

Ideal for dam owners or professionals unfamiliar with dams, this course provides an introduction to the various types of dams, how they function, and how to identify and mitigate potential risks. Participants will also gain clarity on key roles and responsibilities.

This is an interactive 1.5 day seminar that will include a hands-on tour to a local St. John's Dam on Tuesday morning where attendees will learn what a safe, well-maintained functioning dam looks like and the group will also visit a dam in need of repair.

Date: October 17-18

Location: St. John's Convention Centre, NL

Fees: $400

Cours d'introduction à la sécurité des barrages et visite pratique

Idéal pour les propriétaires de barrages ou les professionnels peu habitués aux barrages, ce cours propose une introduction aux différents types de barrages, à leur fonctionnement et à la manière de cerner et d'atténuer les risques éventuels. Les participants pourront également mieux comprendre les rôles et responsabilités clés.

Il s'agit d'un séminaire interactif d'une journée et demie qui comprend une visite pratique d'un barrage local de St. John's le mardi en matinée au cours de laquelle les participants verront à quoi ressemble un barrage en exploitation sécuritaire et bien entretenu. Une visite à un barrage nécessitant des réparations est aussi prévue.

Date: 17 et 18 octobre

Lieu: Centre des congrès de St. John's, NL

Langue: anglais

Frais: 400$
| | | |
| --- | --- | --- |
| Three unique tours are now available. From an overnight technical tour to Churchill/Muskrat Falls, to a day trip out to Vale's Long Harbour site or a half-day technical tour in St. John's, there are technical tours at the 2022 conference for all budgets and interests. For more info and to register. | | Three unique tours are now available. From an overnight technical tour to Churchill/Muskrat Falls, to a day trip out to Vale's Long Harbour site or a half-day technical tour in St. John's, there are technical tours at the 2022 conference for all budgets and interests. For more info and to register. |