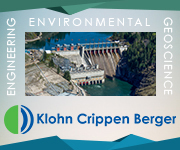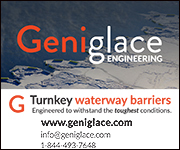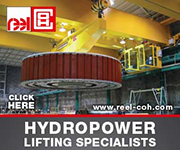 The 2021 Annual General Meeting of the Canadian Dam Association will be held virtually during the 2021 CDA virtual conference on Monday, October 25, 2021 starting at 3 pm ET (2 pm CT, 1 pm MT, 12 noon PT, 4 pm AT, 4:30 pm NT).

The agenda, report, and proxy form will be available in advance on the CDA website,

www.cda.ca

.

L'assemblée générale annuelle 2021 de l'Association canadienne des barrages se tiendra de façon virtuelle lundi, le 25 octobre 2021 à 15 Heure de l'Est (14 Heure centrale, 13 Heure de la montagne, 12 Heure du Pacifique, 16 Heure de l'Atlantique).

L'ordre du jour, les rapports, et le formulaire de procuration seront disponibles à l'avance sur le site Web de l'ACB, à

www.cda.ca

.
| | | |
| --- | --- | --- |
| On Friday, September 3, CDA members in good standing who live or work in Ontario, according to the information the member has loaded into their CDA profile, will electronically receive an anonymous ballot to vote for their Ontario representative on the CDA's Board of Directors. | | Vendredi, le 3 septembre, les membres en règle de l'ACB qui habitent ou qui travaillent en Ontario, selon l'information de leur profil de l'ACB, vont recevoir par voie électronique un scrutin pour un vote à bulletin secret afin de pouvoir choisir leur représentant pour l'Ontario au Conseil d'administration de l'ACB. |
| | | |
| --- | --- | --- |
| The Executive Committee is pleased to advise that Ken Cain will be joining the Canadian Dam Association as a Technical Coordinator, providing support to the Regulation of Dams Committee and other duties associated with supporting the work of CDA. | | Le comité exécutif a le plaisir d'annoncer l'arrivée de Ken Cain à l'Association canadienne des barrages, en tant que coordonnateur technique. Il apportera son soutien au Comité sur la réglementation des barrages et accomplira d'autres tâches liées aux activités de l'ACB. |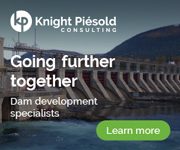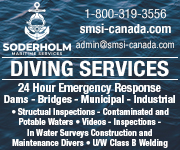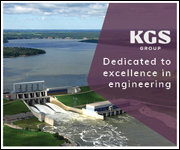 October 25 – 28, 2021 Registration now open!

At CDA's Virtual Conference there is an opportunity to connect with leading practitioners around the globe. The conference is tailored towards professionals and dam owners who are active in the analysis, design, construction, inspection, or operation of dams.

Meilleur rapport qualité-prix du congrès!

350 $ pour 4 jours de contenu

Le congrès virtuel de l'ACB offre la possibilité d'entrer en contact avec d'éminents praticiens du monde entier. Le congrès s'adresse aux professionnels et aux propriétaires de barrages œuvrant dans les domaines de l'analyse, de la conception, de la construction, de l'inspection ou de l'exploitation des barrages.
Join us for our September webinar!

Experimental Study of Ice Booms: An Attempt to Understand the Structures that Keep Ice at Bay

Joignez-vous à nous pour notre webinaire du septembe !

Étude expérimentale des estacades à glace : Une tentative pour mieux comprendre la structure qui repousse les glaces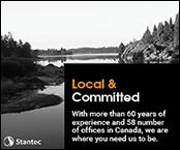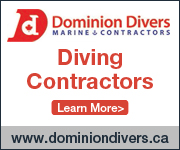 | | |
| --- | --- |
| | CDA members, participate in your association! Join us at the AGM and make your voices heard. |
| | |
| --- | --- |
| | Attention aux membres de l'ACB : participez dans votre association! Joignez-vous à l'AGA pour l'occasion de faire entendre votre voix. |