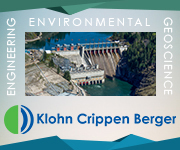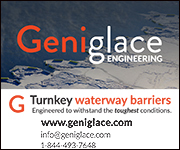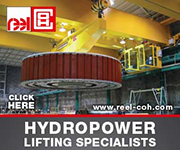 | | | |
| --- | --- | --- |
| | | Nous avons besoin de votre aide. |
| | | |
| --- | --- | --- |
| The CDA is proud of its skilled and dedicated volunteers. Participation as a volunteer teaches leadership skills and is transferable between work life and volunteering as a Board member with the CDA. The nominations process for the CDA Board positions is now open. Nomination from any CDA member for any of these positions is welcome and encouraged! | | L'ACB est fière de ses bénévoles qualifiés et dévoués. Votre participation comme bénévole vous donne l'occasion de développer des compétences en leadership qui sont transférables entre la vie professionnelle et le bénévolat en tant que membre du Conseil d'administration de l'ACB. Le processus de mise en candidature pour les postes au Conseil d'administration est maintenant ouvert. Des nominations de la part des membres de l'ACB pour chacun de ces postes sont bienvenues et encouragées. |
As an

Individual

member, the renewal deadline to retain access to CDA member benefits was July 1st.

Renew today

to avoid additional login delays due to the CDA database conversion currently scheduled for July 22. If you have already renewed, thank you! For your convenience, the database will send you a prompt to set up a new password on the date of conversion.

En tant que

membre individuel

, la date limite de renouvellement pour conserver les avantages liés à l'adhésion à l'ACB était le 1er juillet. Renouvelez votre adhésion

dès aujourd'hui

afin d'éviter les délais de connexion dus à la conversion de la base de données de l'ACB, actuellement prévue pour le 22 juillet. Si vous l'avez déjà renouvelée, l'ACB vous en remercie! Par souci de commodité, vous recevrez un message vous invitant à mettre en place un nouveau mot de passe à la date de conversion.
| | | |
| --- | --- | --- |
| We want you to stay in-the-know and up-to-date with all of our exciting events, announcements, and other membership opportunities, and that means you need to be able to receive our emails! | | Nous voulons que vous demeuriez au courant de tous nos grands événements, annonces et autres possibilités d'adhésion, et cela signifie que vous devez être en mesure de recevoir nos courriels! |
| | | |
| --- | --- | --- |
| Big news on our new website – our "go live" date has been confirmed as July 22! We are working closely with our designer and the new database provider to make this a seamless process for you. As we mentioned in the June Gazette, we are working on a phased approach: | | Nous avons une bonne nouvelle à propos de notre nouveau site web – le lancement aura lieu le 22 juillet! Nous collaborons étroitement avec notre concepteur et le fournisseur de notre nouvelle base de données afin que tout se passe bien pour vous. Comme nous l'avons mentionné dans l'édition de juin de notre magazine Gazette, nous procéderons par étapes : |
The 2021 Annual General Meeting of the Canadian Dam Association will be held virtually during the 2021 CDA virtual conference on Monday, October 25, 2021 starting at 3 pm ET (2 pm CT, 1 pm MT, 12 noon PT, 4 pm AT).

The agenda and reports will be available in advance on the CDA website,

www.cda.ca

.

L'assemblée générale annuelle 2021 de l'Association canadienne des barrages se tiendra de façon virtuelle lundi, le 25 octobre 2021 à 15 Heure de l'Est (14 Heure centrale, 13 Heure de la montagne, 12 Heure du Pacifique, 16 Heure de l'Atlantique). L'ordre du jour et les rapports seront disponibles à l'avance sur le site Web de l'ACB, à

www.cda.ca

.
Attention CDA members! Please note that the ICOLD password is changing this month …

In late July, the password for CDA members to access ICOLD bulletins, etc. is changing.

The password will continue to be published once you log in a CDA member.

Attention, tous les membres de l'ACB! Veuillez noter que le mot de passe pour la CIGB changera ce mois-ci …

Vers la fin de juillet, le mot de passe pour l'accès aux bulletins de la CIGB, etc. va changer.

Le mot de passe continuera d'apparaître une fois que vous vous connectez comme membre.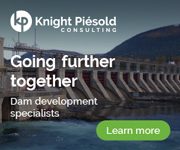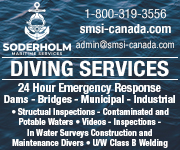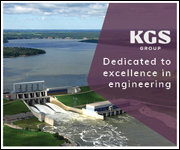 | | | |
| --- | --- | --- |
| The Canadian Dam Association offers up to two Corporate Awards annually. The Corporate Awards recognize CDA Corporate or Sustaining member organizations whose contributions to the dam industry merit recognition. | | Chaque année, l'Association canadienne des barrages décerne jusqu'à deux Prix d'entreprise. Les Prix d'entreprise récompensent les organisations membres et les commanditaires corporatifs de l'ACB dont les contributions à l'industrie des barrages méritent d'être reconnues. |
The purpose of the Honours and Awards Committee is to ensure the Canadian Dam Association honours the contribution of CDA individual members and organizations in the dam industry by recognizing their support and achievements.

The CDA Life Membership may be granted to current or former CDA members whose lifetime of dedication and achievement has contributed significantly to the dam industry in Canada. The CDA Honours and Awards Committee recommends individual(s) to the CDA Board for receiving Life Membership.

Le comité des prix et honneurs veille à ce que l'Association canadienne des barrages (ACB) honore les membres et les organisations de l'industrie pour leur soutien et leurs réalisations.

Le statut de membre à vie de l'ACB est décerné à des membres de l'ACB, anciens ou actuels, dont le dévouement et les réalisations ont largement contribué à faire progresser l'industrie des barrages au Canada. Le comité des prix et honneurs recommande au conseil d'administration la nomination de membres qui pourraient se voir conférer le statut de membre à vie.
| | | |
| --- | --- | --- |
| The CDA's Regulation of Dams Committee (RDC) is looking for a new CDA Coordinator to begin a contract for 80 hours per year starting September 1st. This position reports to the RDC Chair for technical work details and to the Executive Director from an administrative perspective. | | Le comité de réglementation des barrages (CRB) de l'ACB est à la recherche d'un coordonnateur ou d'une coordonnatrice pour un poste contractuel de 80 heures par année avec entrée en fonction le 1er septembre. Le ou la titulaire du poste relève du président du CRB pour les questions relatives aux travaux techniques et de la directrice administrative pour les questions d'ordre administratif. |
| | | |
| --- | --- | --- |
| Reporting to the Board of Directors and working with both internal and external stakeholders, the Communications Committee will be tasked with advancing the mission of the CDA through external partnership and network development, knowledge exchange, outreach activities, as well as public relations and marketing/promotion efforts. | | Relevant du conseil d'administration et travaillant de concert avec les intervenants internes et externes, le comité des communications aura pour mandat de faire progresser la mission de l'ACB par le biais de partenariats externes, de développement de réseaux, de partage des connaissances, d'activités de rayonnement et d'initiatives de relations publiques, de marketing et de promotion. |
VANCOUVER -- Warning sirens are being installed along the Capilano River, six months after an accident at the river's Cleveland Dam took the lives of a father and son.
The pair had been fishing on the banks of the river, when a human error caused the dam gates to open without warning on Oct. 1, 2020. The river's water level surged, and at least five people along the river banks were swept away.
October 25 – 28, 2021 Registration now open!

At CDA's Virtual Conference there is an opportunity to connect with leading practitioners around the globe. The conference is tailored towards professionals and dam owners who are active in the analysis, design, construction, inspection, or operation of dams.

Meilleur rapport qualité-prix du congrès!

350 $ pour 4 jours de contenu

Le congrès virtuel de l'ACB offre la possibilité d'entrer en contact avec d'éminents praticiens du monde entier. Le congrès s'adresse aux professionnels et aux propriétaires de barrages œuvrant dans les domaines de l'analyse, de la conception, de la construction, de l'inspection ou de l'exploitation des barrages.
October 17 – 19, 2022 will be the 2022 CDA Annual conference and exhibition

More Future Conference dates:

2023: Winnipeg, MB October 23 – 25, 2023

2024: Ontario

Du 17 au 19 octobre 2022 sera la conférence et l'exposition annuelle 2022 de l'ACB

Autres dates futures de conférences :

2023 : Winnipeg, MB du 23 au 25 octobre 2023

2024: Ontario
| | | |
| --- | --- | --- |
| Seismic stability of slopes across the Lower Mainland BC is investigated using the probabilistic solution of the Newmark sliding block analogy. Different seismicity sources in the region and the latest updates in sliding displacement prediction models are considered to present the probabilistic solution for the displacement of slopes from west to east of the Lower Mainland. Displacement seismic hazard curves are output from the probabilistic evaluation of the problem, which is presented and evaluated for a 2% probability of exceedance in 50 years hazard level based on the National Building of Canada. | | La méthode probabiliste de l'analogie du bloc coulissant de Newmark est utilisée pour l'analyse de la stabilité sismique des pentes dans les basses-terres continentales de la Colombie-Britannique. Les différentes sources sismiques de la région et les dernières mises à jour des modèles de prévision des déplacements offrent une solution probabiliste pour les déplacements des pentes d'est en ouest des basses-terres continentales. Les courbes d'aléas sismiques des déplacements sont le résultat de l'évaluation probabiliste du problème, qui est présenté et évalué pour un niveau de risque avec une probabilité de dépassement de 2% sur 50 ans, selon le Code national du bâtiment du Canada. |
Have you missed a webinar?

Members can view recordings of past webinars here

Avez-vous manqué un webinaire ?

Les membres de l'ACB peuvent regarder les enregistrements ici !