The new CAE® term is just a few weeks away! It begins April 22nd. Register now for immediate access to the course materials and get ready to learn! Whether you're part-way through the courses or are just starting out, now is your chance to advance your career while making the most of the flexibility offered by the CAE® program.
Not sure if this is for you? Get a free trial!
Have questions or want a personal consultation about the program? Eve Mechici would be happy to hear from you! Reach her at eve@csae.com or 416-363-3555 ext. 242.
I believe that earning the CAE designation will enhance a person's overall personal and professional growth and help them to become high performance executives. By extension, this will also help their associations to become high performance and able to meet members expectations now and for the future.
- Leon A. Mills, CAE, M.Ed., COHC
Executive Director, Canadian Hard of Hearing Association-NL
This Insights Webinar is free of charge for CSAE Members. Non-members are welcome to register for $50 per organization.
It doesn't take much for things to go off the rails - and with social media, it takes only seconds for the world to know about it. The ability for an organization to respond quickly and effectively requires preparation. On May 9, join crisis and reputation management expert Jacqui d'Eon for this webinar focusing on the principles of responding to a crisis – what to say, how to say it and who to have say it. Participants will learn the ACE (accept, commit, express emotion) protocol to respond to crises effectively and mitigate reputational damage.
Jacqui d'Eon, P.Eng., ABC, MC., refers to herself as the "C-Suite whisperer," helping executives achieve their goals and guiding organizations through crises using effective planning and strategic communications. Jacqui is the author of CSAE's new book, Stuff Happens... But you can sleep at night by making your association reputation resilient, coming April 2019.
Click here to learn more and to register!
Social media platforms are essential tools for association professionals wanting to build their association's brand and get their message out there. But the path to a successful campaign involves more than crafting key messages. By understanding algorithms and using innovative ideas, you'll be able to create content that cuts through the clutter and is widely shared.

In this workshop, you'll explore how to reach your target market through interactive, clever and truly social content. You'll learn from examples of organizations leveraging trending topics in a cool, yet cost-effective way — your next paid social campaign will bring in new business and could cost as little as $30.
You'll also have an opportunity to consider your own campaigns and get Dani's sharp insights on how to improve your visibility and drive revenue for your association.

If you're an association marketer struggling to turn social media into a successful part of your brand building toolkit, do not miss this workshop!
Associations <Decoded>, CSAE's 2019 Conference & Showcase brings together Canada's leaders and decision-makers in the association and not-for-profit (NFP) sector.This October they will gather in Vancouver to learn, share ideas and explore the best in products and services to help their organizations succeed.
Be a part of a unique showcase experience at the Sheraton Vancouver Wall Centre – and make direct connections with organizations from across the country who are seeking the best in innovative, sustainable business development solutions. Space is limited – register today!
Questions? Contact our conference and events specialist, Emma Girduckis, at emma@csae.com, or 416.363.3555 ext. 244.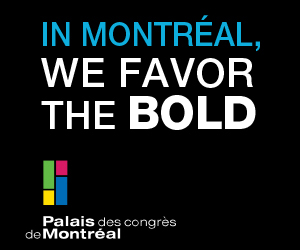 Member since 1999
My name is Cindy Gonsalves and I'm the director of finance and operations with Consulting Engineers of Ontario. My roots are in meeting planning, but once my responsibilities expanded into other areas of association management, I turned to CSAE to round out my education. I'm quite active in my network and this year I am the treasurer of the Trillium Network Council and I chair the PDX committee. I also have the privilege of being on CSAE's membership committee this year. Participating in a variety of other committees over the years has allowed me to learn from so many fabulous people. This is truly an inclusive community. I like to say that I found my tribe when I became a CSAE volunteer. I believe it's my 20th year as a CSAE member.
Member since 2016
My name is Christina Mash and I am a governance nerd at AMCES. Working for an association management company is a very unique experience. I support several organizations simultaneously with strategic leadership, governance and communications (and everything in between!). I have been a member of CSAE since I earned my CAE in 2016. It is a badge of pride and I love my CSAE family — they are the people I reach out to when I am struggling with an issue. They are also the people that help me recharge when I make it out to an event, either with the local network in Ottawa or the annual conference. Through CSAE you will find the people who share your story. I promise you were not the only one to "fall into associations!"
Christina is one of CSAE's "Leaders on the Rise." Get to know a few others here.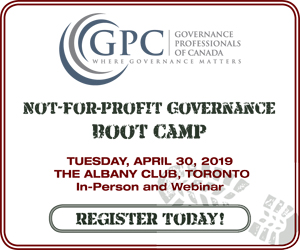 Seminar
City: Toronto
Venue: Holiday Inn Toronto Downtown Centre
Speaker: Dani Gagnon
Price: $250.00 Member / $325 Non-Member
Time: 8:00-2:00pm
Networking
City: Ottawa
Venue: Canadian Chamber Office
Price: Free
Time: 8:30-10:00am
Networking
City: Toronto
Venue: CSAE Office
Price: Free
Time: 5:30-7:30pm
Workshop April 15-16
City: Edmonton
Venue: Doubletree by Hilton West Edmonton
Speaker: Glenn Tecker with Donna French Dunn
Sponsor: Hilton, Halmyre, Tourism Edmonton
Price: $825.00 Member / $1,265.00 Non-Member
Seminar
City: Ottawa
Venue: Canadian War Museum
Price: $45.00 Member / $55.00 Non-Member
Time: 11:00-2:00pm
Seminar
City: Winnipeg
Venue: Delta Hotels by Marriott Winnipeg
Speaker: Sheila Molloy
Sponsor: Delta Hotels Marriott Winnipeg
Price: $45.00 Member / $75.00 Non-Member
Time: 8:00-10:00am
Webinar
Speaker: Chris Baylis
Price: $80.00 Member / $120.00 Non-Member
Time: 1:00-2:00pm
Seminar
City: Toronto
Venue: Holiday Inn Toronto International Airport
Speaker: Beverly Beuermann-King
Sponsor: AV-Canada
Price:$55.00 Members / $68.00 Non-Members
Time: 11:30am-2:00pm
Insights Webinar
Speaker: Jacqui d'Eon
Price: Free for Members / $50 for Non-Members
Time: 1:00pm-2:00pm EDT
Networking
City: Victoria
Venue: Fairmont Express Hotel
Speaker: Ted Lau
Sponsor: Ballistic Arts Inc, Tourism Whistler, Fairmont Express
Price: $85.00 Member / $130.00 Non-Member
Time: TBD
Networking
City: Ottawa
Venue: Fairmont Chateau Laurier
Time: 11:30am-2:00pm
Seminar
City: Toronto
Venue: TBD
Price: $110.00 Member / $150.00 Non-Member
Time: 8:00am-1:00pm
Networking
City: Gatineau
Venue: Club de golf Hautes Plaines
Price: $125.00 - $500.00 Member / $140.00 - $500 Non-Member
Time: 2:00-7:00pm
Non-profit organizations (NFPs) can't afford to spend money and time on unproductive meetings. With rising costs and the reduced time volunteers are willing to commit, organizations must take the initiative to enhance and improve their meetings' value.
This how-to guide provides a simple, straightforward approach to meetings, specially tailored to the needs of the NFP. An ideal guide for non-profit directors.
Excerpt:
"In one way or another, each member makes a difference in a meeting, whether by affirmative action, or by inaction, apathy and acquiescence. Guided by the principle of shared responsibility, each individual should work as a member of a team to enhance the quality of discussions and the collective decision-making process. Meeting facilitators should thrive to convert all members from passive observers to active contributors."
Order this featured publication now at a 10% Special Discount! Discount runs through to April 30, 2019.
Aside from bringing passion to their role, volunteer board members must quickly learn their specific duties, their obligations to members and stakeholders, and how to act within the organization's bylaws. This highly-regarded publication serves as a critical orientation guide for all board members who serve not-for-profit organizations with paid staff. Whether you're a new or experienced board member, this clear and practical publication provides insight and tools for all directors to confidently and capably govern with excellence and accountability.
Excerpt:
"Boards have a very important job to do. Making assumptions about what the job is and is not is foolhardy. Boards, and individual directors, have a number of legal obligations and they may be sued should they fail to comply with them. But don't let that scare you. What you need to know will be covered in this publication."
Order this featured publication now at a 10% Special Discount! Discount runs through to April 30, 2019.
Do you have a recommended great read? Send your suggestion to nicolas@csae.com
Have you thought about leveraging CSAE's relationship with over 15,000 association executives to fill your next position? Post your job to AssociationJobs.ca now! Remember CSAE members save 40%.
Interested in finding the latest career opportunities in the association sector? Click here to find the most recent postings, such as:
Title: Membership Director
Organization: Canadian Wind Energy Association
Location: Ottawa, ON
Get More Details
Title: Chief Executive Officer
Organization: The Canadian Association of Optometrists
Location: Ottawa, ON
Get More Details
Higher Logic is an industry leader in cloud-based engagement platforms. Our data-driven approach gives organizations an expanded suite of engagement capabilities, including online communities and market automation.