CSAE is partnering with The Portage Group to create an up-to-date, comprehensive profile of financial operations in Canada's not-for-profit sector. The benchmarking report will provide decision makers with essential information including operating ratios, financial practices and so much more from across the sector to help inform excellence in financial operations.

To receive a complimentary copy of the CSAE 2020 Canadian Association Financial Operations Report's executive summary and a 50 per cent discount off the standard member price, we invite you to take some time to complete the survey before December 4, 2019. Your participation is critical to this initiative, thank you for helping to shape the future excellence of the sector.
You can also pre-purchase the Financial Operations Report on our bookstore at a special pre-sale price.
Questions or concerns about the survey? Contact Geoffrey Thacker or Penny Tantakis.
Are you ready to kick off 2020 with fresh skills and advance your career? The Certified Association Executive (CAE®) program's winter term is now open for registration.

Offered online, it is a very flexible program that can be earned through five, 12-week courses and one certifying exam, or through a Prior Learning Assessment Recognition (PLAR) pathway.
Join Canada's 600+ CAE® professionals who stand out in the sector today.
Questions? Phone Eve at 1.800.461.3608 x 242, or email cae@csae.com.
Check our website to learn more and register.
The Association Trends Report is a research series published with CSAE's research partner, The Portage Group. It summarizes and provides a current understanding of the critical trends, issues and challenges shaping the association landscape. It offers valuable insights into what associations are doing to position themselves for continued sustainability and long-term success.

Click here to access!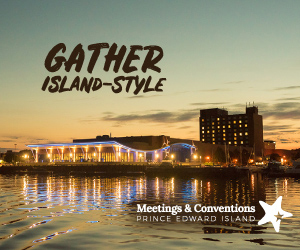 Get price breaks when you add more members to your bundle: AMCs can now purchase a group membership that includes both Executive and Business memberships at discounted rates.
Help us
by answering one question about your annual meetings and events!
Thank you for sharing the typical, outrageous or relatable challenges of working in this sector! Congratulations to Cindy Gonsalves, Jonathan Roberts, Rebecca Harris and Frances LeBlanc, you've each won a Visa® $100 Gift Card!
Member since 2018
I have been the CEO at the Medical Society of PEI since January 2014, when I was hired to modernize the organization. I joined CSAE after attending the Annual Symposium for Chief Elected and Staff Officers. This is now an annual rite of passage for me to attend with our president-elect. The symposium has changed the way I think about association governance, and how a healthy relationship between the senior elected officer and its CEO can drive organizational performance.
The symposium has contributed to the organizational transformation that has occurred under my leadership and the new ventures we are pursuing in service of our physician members, which includs developing a master's program in leadership, working with government to overhaul physician recruitment, and adopting interest-based bargaining.
Connect with Lea on LinkedIn.
Location: Kanata, ON
Network: Ottawa-Gatineau
Type: In-person Event
Location: Ottawa, ON
Network: Ottawa-Gatineau
Type: Networking Session
Location: Ottawa, ON
Network: Ottawa-Gatineau
Type: Tradeshow
Location: Winnipeg, MB
Network: Manitoba
Type: Networking and presentation
By Harrison Coerver, Mary Byers
Race for Relevance provides a no-nonsense look at today's realities and how associations operate and what they need to do to remain relevant in the future. Based on more than 40 years of combined experience working with more than 1,000 organizations, the authors examine 5 key areas where the traditional approach that organizations have taken in the past needs to be altered.
Excerpt: "This is a book about change. Radical change. Whether you are a paid association professional or a volunteer leader, you probably have noticed that today's association model, which was created more than 100 years ago, isn't nearly as effective as it once was. You've likely experienced the challenges firsthand: loss of market share, increased competition for members' time, shrinking revenue sources. And you've seen the irreversible trends that are making the traditional model and accepted practices obsolete: rapid advances in technology, higher member expectations, increased competition, and diverse member market."
Order at a 10% discount through December 09, 2019.


By Watson Advisors
In this publication's fourth edition, Watson Advisors provides requisite information on the roles, duties, liabilities and protection of directors as well as updates resulting from recent legislative changes of federal and Ontario legislation governing not-for-profit corporations
Excerpt: "Governance is high on the agenda in all sectors—public, private, and not-for-profit. Voluntary organizations driven by community values and working for public benefit are increasingly expected to demonstrate how well they are governed. Aside from what is expected by members and stakeholders such as donors, government, and the public, there is growing recognition that good governance leads to better organizational performance. For these reasons, and due to the increasingly complex environment in which not-for-profit corporations operate, governance is high on the agenda of most boards. Directors are seeking guidance on their roles, responsibilities, and emerging governance practices."
Order at a 10% discount through December 09, 2019.
Do you have a recommended great read? Send your suggestion to nicolas@csae.com.
Have you thought about leveraging CSAE's relationship with over 15,000 association executives to fill your next position?
Post your job
to AssociationJobs.ca now! Remember CSAE members save 40%.
Interested in finding the latest career opportunities in the association sector? Click here to find the most recent postings, such as:
Title: Executive Director
Organization: BC Marine Terminal Operators Association
Location: Vancouver, BC
Get More Details
Title: Executive Assistant
Organization: University of Toronto Faculty Association
Location: Toronto, ON
Get More Details