Explore these thought-provoking topics and much more in Association™ magazine's latest edition.
Did you know that when it comes to compensation:

- industry and trade association CEOs earn the most in the sector?
- the largest year-over-year salary growth was among functional managers?
- the gender pay gap is the highest amongst management levels?

See where you and your organization stand with the 2019/2020 CSAE Benefits & Compensation Report. Based on the contributions of 334 organizations representing close to 2,600 employees, this is a critical benchmarking report specific to salary and benefit information on all levels of staff within Canada's not-for-profit and association communities.

Want to know how your organization measures up? Get a sneak peek of the report here and order yours today!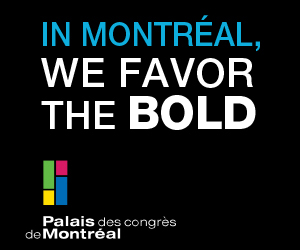 I'm an associate executive director at Managing Matters, an association management company based in Toronto. I'm a CAE® and I also earned the CSAE Donna Mary Shaw Award in 2017. I first joined CSAE because I was interested in earning my certification. What I found was an engaged community that really understood the challenges and rewards of associations like no one else could! I enjoy attending conferences and events, not just for the excellent programming but also for the excellent company.
I am the chief executive officer of the New Brunswick Chiropractors Association (NBCA). The NBCA works to improve the health and wellbeing of New Brunswickers by regulating, supporting and promoting excellence in chiropractic practice and patient care. I have been working and serving the association and not-for-profit sectors for a decade and am highly motivated by the community. Yet, it was only in 2018 that I really started to engage with CSAE, initially as a consumer of products like the webinars and as a CAE® program student. Ever since, I have been supporting the development of an Atlantic network, as well as in young professional and government relations activities.
If you consider yourself a "Leader on the Rise" we'd love to feature you on our website. Contact Casey Pope, Membership Specialist, at 416.363.3555 x 225 or casey@csae.com.
Networking
City: Ottawa
Venue: Canadian Chamber Office
Price: Free for Members / Free for Non-Members
Time: 8:00am-10:00am
Insights Webinar
Speaker: Jacqui d'Eon
Price: Free for Members / $50.00 for Non-Members
Time: 1:00pm-2:00pm
Networking
City: Victoria
Venue: Fairmont Express Hotel
Speaker: Ted Lau
Sponsor: Ballistic Arts Inc, Tourism Whistler, Fairmont Express
Price: $85.00 Member / $130.00 Non-Member
Networking
City: Ottawa
Venue: Fairmont Chateau Laurier
Time: 11:30am-2:00pm
Seminar
City: Edmonton
Venue: Royal Glenora Club
Speaker: Paul McLoughlin
Price: $100.00 Member / $120.00 Non-Member
Time: 9:00am-2:00pm
Webinar
Speaker: Jordan Rodney
Sponsor: Max People
Price: Free for Members / $50.00 for Non-Members
Time: 1:00-2:00pm
Seminar
City: Toronto
Venue: Radisson Admiral Hotel - Toronto Harbour
Speaker: Meredith Low, Laura Williams, Erin Roberts
Sponsor: AV Canada, Tourism London, Beanfield Centre, BMO Institute for Learning, Bramm Research, Niagara Falls Business Events, MNP LLP
Price: $110.00 Member / $150.00 Non-Member
Time: 8:00am-1:00pm
Networking
City: Gatineau
Venue: Club de golf Hautes Plaines
Price: $125.00 - $500.00 Member / $140.00 - $500 Non-Member
Time: 2:00-7:00pm
Webinar
Speaker: Chris Baylis
Price: $80.00 Member / $120.00 Non-Member
Time: 1:00pm-2:00pm
Conference
July 10-12
City: Windsor
Venue: Caesars Windsor
Because Canada's complex lobbying and government relations landscape is always changing, this popular CSAE monograph has been significantly updated and expanded.

This book is designed for association staff and board members who need to engage government to resolve member issues. The objective is to provide readers with a simple, straightforward understanding of how to achieve results when dealing with government.

Excerpt: Associations form to enable individuals, or similar businesses, to achieve common goals. Government relations activities undertaken by associations provide members with a greater voice in government decision making and ultimately protect member interests. When dealing with the increasingly complex world of government regulation and legislation, it makes sense that collective action has a far greater chance of getting tangible results.
Order this featured publication now at a 10% Special Discount! Discount runs through to May 31, 2019.
Effective working relationships is essential in multi-faceted, not-for-profit organizations where chapters, affiliates, districts, branches, etc. often fight for limited resources and attention. In this environment, turf wars are inevitable, right? Wrong.
Excerpt: For a long time, it seemed to me that the best we could do was mitigate the worst effects of conflict, competition, and the downright bad relationships that all too often afflicted the sector. People tended to write things off to factors such as regional dynamics and internal politics, as if to say that the lack of internal cohesiveness was simply something that leaders had to live with, instead of being an issue to be vigorously addressed. Unfortunately, that mindset sometimes led to a kind of resigned shrugging of the shoulders — a sense that you just had to put up with this.
Order this featured publication now at a 10% Special Discount! Discount runs through to May 31, 2019.
Do you have a recommended great read? Send your suggestion to nicolas@csae.com.
Have you thought about leveraging CSAE's relationship with over 15,000 association executives to fill your next position? Post your job to AssociationJobs.ca now! Remember CSAE members save 40%.
Interested in finding the latest career opportunities in the association sector? Click here to find the most recent postings, such as:
Title: Director, Finance & Corporate Services
Organization: CSAE
Location: Toronto, ON
Get More Details
Title: Director, Besrour Centre
Organization: The Medfall Group
Location: Mississauga, ON
Get More Details
Helping associations meet the challenge of improving member engagement and increasing non-dues revenue is the foundation of everything we do. Naylor offers a comprehensive set of solutions. For a full list click here.