Jacqui d'Eon, P.Eng., ABC, MC., refers to herself as the "C-Suite whisperer," helping executives achieve their goals and guiding organizations through crises using effective planning and strategic communications. Jacqui is the author of CSAE's title, Stuff Happens... But you can sleep at night by making your association reputation resilient, coming April 2019. Learn more about Jacqui and why every organization needs to think about crisis planning in this exclusive Q & A :
CSAE: What is reputation management?
Jacqui d'Eon: The truth is that organizations are made up of humans – so, "stuff happens!" Reputations take years to build and seconds to destroy. Just look at the men who have been accused as the #MeToo movement has grown.
Making your association reputation resilient means that you can survive hits to your reputation. The difference between recovery and annihilation following a crisis actually may be the hard work that goes into planning. You can't know everything that might happen but there are some things that you can predict and for which you can prepare. Saying "sorry" is not enough: taking affirmative action and responsibility for reparations and prevention is what's demanded.
This Insights Webinar is free of charge for CSAE Members.
Non-members may register for $50 per organization.
It doesn't take much for things to go off the rails - and with social media, it takes only seconds for the world to know about it. The ability for an organization to respond quickly and effectively requires preparation. This webinar will focus on the principles of responding to a crisis – what to say, how to say it and who to have say it. On May 9, participants will learn the ACE (accept, commit, express emotion) protocol to respond to crises effectively and mitigate against reputational damage.
The CSAE 2019 Conference and Showcase brings together Canada's leaders and decision makers in the association and not-for-profit (NFP) sector. They gather to learn, share ideas and explore the best in products and services to help their organizations succeed.
Register today to showcase your business and make direct connections with organizations and NFPs seeking the best in innovative, sustainable business development solutions.
Want to learn more about what's in store for exhibitors at the CSAE 2019 Showcase?
Join our virtual Q & A session on March 28 at 3 p.m. EDT.
Our team will outline the vision for the showcase and welcome your questions and input. Register to attend in advance here.
Questions? Contact our conference and events specialist, Emma Girduckis, at emma@csae.com, or 416.363.3555 ext. 244.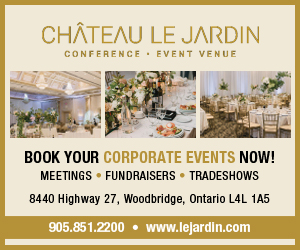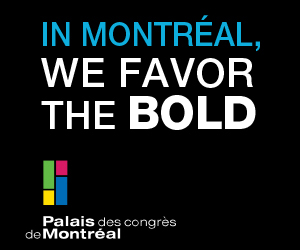 Internationally recognized, the CAE® designation is achieved through five, 12-week online courses that demonstrate the essential skills of efficient and effective not-for-profit management.
The spring term starts April 22. Register for a CAE® course now to gain immediate access to the course materials. This is your chance to get a head start in a rapidly changing and increasingly competitive market, while making the most of the flexibility offered by the CAE® Program.
Not sure if this is for you? Get a free trial!
If you'd like more information about the CAE® Program, contact program manager Eve Mechici at eve@csae.com or 416.363.3555 ext. 242.
This eagerly-anticipated 2-day symposium empowers CEOs and their board to build a strong working partnership and lead their organization forward. Together, you'll explore the contemporary principles of association leadership and knowledge-based decision-making, learn about the board's role in oversight, and become the leading agents of culture change in your organization.

Member since 2017
I recently moved to Girl Guides of Canada/Guides du Canada as manager, member services. As an organization, we are committed to being catalysts for girls empowering girls. I manage the department that, among other things, specializes in building strong relationships with members; this includes onboarding, recognition, engagement, satisfaction, strengthening benefits and improving retention.
While I have only been a member of CSAE for a short time, I have had the opportunity to be involved in the membership committee. Also, attending the CSAE conference in fall 2018 has been the best professional development I have ever participated in. I joined CSAE because my former employer provided membership, and I was determined to keep it when I relocated from Ottawa to Toronto, where I look forward to increasing my engagement.
Member since 1998
As a member of CSAE for more than 20 years, I have truly come to appreciate the role it plays in connecting people. A long-time and very active Trillium network member, I relocated from Toronto to Halifax in 2007, and then to Ottawa in 2012. Both transitions were made far easier, both personally and professionally, by connecting early and often with local CSAE members and getting involved as a volunteer. I've been on the CSAE's network councils in all three regions and am also co-chair of the membership committee for Ottawa-Gatineau.
In my current role as associate director, membership services & programs for the Royal College of Physicians & Surgeons of Canada, my portfolio includes volunteer engagement among other functions. Knowing the value that CSAE volunteering has brought me over my career, I'm inspired to help maximize the experience of the Royal College's 3,000+ volunteers. Just one of the many ways that CSAE has been an influence!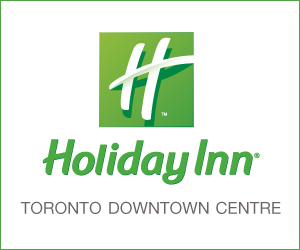 Seminar
City: Toronto
Venue: Sheraton Gateway Hotel
Speaker: Heather Reid
Price: $97.00 Member / $117.00 Non-Member
Time: 9:00-12:00pm
Webinar
Speaker: Louise Pauzé
Price: Free for Members / $50.00 Non-Member
Time: 1:00-2:00pm
Seminar
City: Toronto
Venue: TBD
Speaker: Dani Gagnon
Price: $250.00 Member / $325 Non-Member
Time: 8:00-4:00pm
Networking
City: Ottawa
Venue: Canadian Chamber Office
Price: Free
Time: 8:30-10:00am
Workshop April 15-16
City: Edmonton
Venue: Doubletree by Hilton West Edmonton
Speaker: Glenn Tecker with Donna French Dunn
Sponsor: Hilton and Halmyre
Price: $825.00 Member / $1,265.00 Non-Member
Seminar
City: Ottawa
Venue: Canadian War Museum
Price: $45.00 Member / $55.00 Non-Member
Time: 11:00-2:00pm
Seminar
City: Winnipeg
Venue: Delta Hotels by Marriott Winnipeg
Speaker: Sheila Molloy
Sponsor: Delta Hotels Marriott Winnipeg
Price: $45.00 Member / $75.00 Non-Member
Time: 8:00-10:00am
Webinar
Speaker: Chris Baylis
Price: $80.00 Member / $120.00 Non-Member
Time: 1:00-2:00pm
Insights Webinar
Speaker: Jacqui d'Eon
Price: Free for Members / $50 for Non-Members
Time: 1:00pm-2:00pm EDT
Networking
City: Victoria
Venue: Fairmont Express Hotel
Speaker: Ted Lau
Sponsor: Ballistic Arts Inc, Tourism Whistler, Fairmont Express
Price: $85.00 Member / $130.00 Non-Member
Time: TBD
When they function effectively, committees can be a vital component of a successful organization —by, for example, providing valuable insight and advice to the board of directors and staff, and connecting an organization with its members' attitudes and concerns.
Excerpt:
"It is easy to strike a committee: give it a name and recruit some members. Far too often, after protracted discussion and debate occur with no conclusion, someone raises their hand and suggests a committee be formed to tackle the matter. That hand in the air is quickly joined by others who may simply want the matter to disappear from their agenda. Before that step is taken, however, it is important to determine if establishing a committee is the best way to achieve your objective. Striking a committee when it is not truly needed is a waste of goodwill, precious human and financial resources, and time. It is far better to determine, up front, whether or not a committee is needed and, when one is required, what type of committee it should be."
Order this featured publication now at a 10% Special Discount! Discount runs through to March 30, 2019.
One of CSAE's best-selling publications, Strategic Planning for Associations and Not-for-Profit Organizations is a must-read for professionals seeking to develop a thorough strategic plan for their organization, step-by-step.
Excerpt:
"Strategic planning has come of age. With the exception only of the annual budget, it is now the fundamental tool and resource that not-for-profit boards use to direct and control. It is also increasingly accepted by executive directors/CEOs because it provides them with an essential means of leading and managing their associations, both large and small. It is now more the exception than the rule that the strategic plan ends up as a nice document that never leaves the ED/CEO's bookshelf."
Order this featured publication now at a 10% Special Discount! Discount runs through to March 30, 2019.
Do you have a recommended great read? Send your suggestion to nicolas@csae.com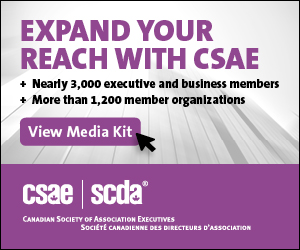 Have you thought about leveraging CSAE's relationship with over 15,000 association executives to fill your next position? Post your job to AssociationJobs.ca now! Remember CSAE members save 40%.
Interested in finding the latest career opportunities in the association sector? Click here to find the most recent postings, such as:
Title: Business Intelligence Report Developer
Organization: The Heart and Stroke Foundation
Location: Toronto, ON
Get More Details
Title: Executive Director
Organization: Matthew House Toronto
Location: Toronto, ON
Get More Details
Over 700 small & medium sized organizations use Fitzii to hire BETTER, including dozens of associations and regulatory colleges. All pricing is flat-fee and a la carte. You decide how much help you want for each hire. To learn more and receive a $250 credit towards your first hire using Fitzii, please visit: https://www.fitzii.com/go/csae/