Summer's scorching heat can harm your roof. UV rays and high temperatures can lead to cracks and leaks. Regular inspections by trained technicians are vital to catch and fix issues early.
Don't wait for leaks; act now while the fall sun shines. Learn more in the full article about safeguarding your roof through preventive maintenance.
Vancity Credit Union recently launched a Retrofit Financing Program, offering financial support to businesses and non-profits that own commercial properties. The program aims to promote climate-friendly retrofits, reduce carbon footprints, and improve building performance. Key features include preferred pricing for buildings meeting a 30% GHG emission reduction, flexible lending options, extended mortgage terms, and custom performance reports. Qualifying properties can expect lower costs, increased value, and resilience against future climate impacts.


To learn more, please visit the link below.
Source: Real Estate News Exchange
Urban regeneration strategies should be part of a city's larger sustainability plan as more municipalities approve zones for multi-use spaces.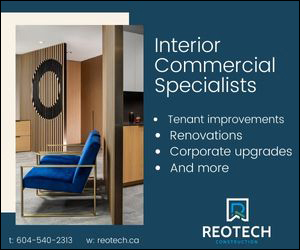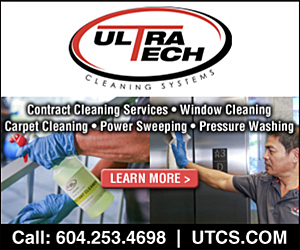 BOMA September Luncheon - Decarbonizing Developments

11:30 AM - 1:30 PM PDT | Emerald Ballroom, Fairmont Pacific Rim, 1038 Canada Place, Vancouver, BC
| | |
| --- | --- |
| | 11:30 AM - 1 PM PDT | 1035 West Pender Street, Hastings Meeting Room, Vancouver, BC + Zoom |
| | |
| --- | --- |
| | 11:30 AM - 1 PM PDT | Grand Okanagan Resort, 1310 Water Street, Kelowna, BC |
| | |
| --- | --- |
| | 8:30 AM - 10 AM PDT | Palate Kitchen, 848 West Hastings Street, Vancouver, BC |
BOMA October Luncheon - Save-the-date!

11:30 AM - 1:30 PM PDT | The Roof, Fairmont Hotel Vancouver, 900 West Georgia St, Vancouver, BC
BOMA BC Victoria Chapter | Luncheon - Save-the-date!

11:30 AM - 1:30 PM PDT | Hotel Grand Pacific, 463 Belleville Street, Victoria, BC
BOMA November Luncheon - Save-the-date!

11:30 AM - 1:30 PM PDT | Mackenzie Ballroom, Fairmont Hotel Waterfront, 900 Canada Place, Vancouver, BC
BOMA Victoria Chapter | Christmas Luncheon - Save-the-date!

11:30 AM - 2 PM PST | Grand Pacific Hotel, 463 Belleville Street, Victoria, BC
BOMA Christmas Luncheon - Save-the-date!

11 AM - 2 PM PST | BC Ballroom, Hotel Vancouver, 900 W Georgia Street, Vancouver, BC