The City of Vancouver has launched the Development Potential Relief Program (DPRP), a pilot initiative that offers property tax relief to eligible buildings. The program aims to address high property tax concerns among small businesses. BOMA BC is collaborating with the city to enhance the program. Eligible commercial properties must meet specific criteria, and feedback is being gathered to drive necessary improvements.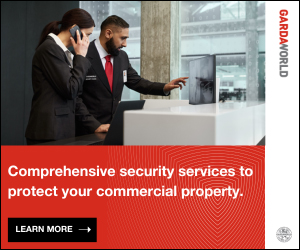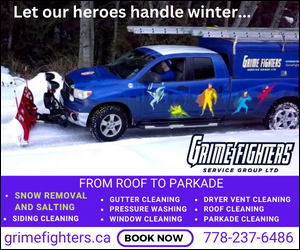 Learn from Cadillac Fairview's experience in the newly released case study on the redevelopment of 725 Granville St., in Vancouver. Produced in partnership with Footprint, CF and BOMA BC, this case study showcases how carbon emissions were weighted and measured for this iconic project that led to CF's redevelopment decision.
You can't over-emphasize the importance of regular maintenance and professional cleaning for carpets, hard surface floors, and upholstery. Learn about the benefits of specialized cleaning services in removing dirt, stains, and allergens, resulting in hygienic and long-lasting surfaces.
Source: Real Estate News Exchange

Flex office spaces have been gaining popularity as companies debate their office strategy with the rise of hybrid work.
Source: Daily Hive Urbanized
The British Columbia provincial government approved a $304 million replacement of Belleville Ferry Terminal in downtown Victoria.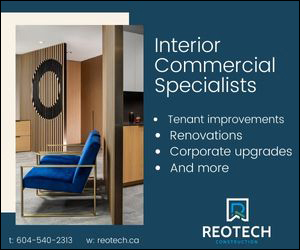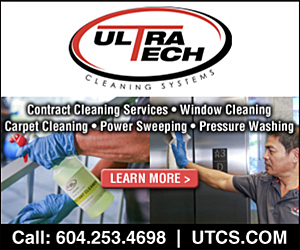 Energy Star Portfolio Manager Training Webinar

12:00 PM - 1:00 PM PDT, Zoom
| | |
| --- | --- |
| | 11:00 AM - 9:00 PM PDT, Northview Golf & Country Club 6857 168th St., Surrey, BC |
| | |
| --- | --- |
| | 12:00 PM - 3:00 PM PDT, Second Beach Picnic Shelter Stanley Park, Vancouver, BC |
| | |
| --- | --- |
| | 11:30 AM - 1:00 PM PDT, 1035 West Pender Street, Hastings Meeting Room, Vancouver, BC or Zoom |
Women of BOMA : She Connects - A Mixer with CREW Vancouver (WOB allies of all genders are welcome)

3:00 PM - 6:00 PM PDT, Skyview Lounge, VCII 733 Seymour Street, Vancouver, BC
| | |
| --- | --- |
| | 11:30 AM - 1:30 PM PDT, Fairmont Pacific Rim, Emerald Ballroom, 1038 Canada Place, Vancouver, BC |
Source: REMI Network/Facility Cleaning & Maintenance

The Treasury Board of Canada Secretariat announced its intent to change policies regarding the application of pesticides on Federal lands for cosmetic purposes.