GDI recently released its second annual ESG report further enhancing its commitment to ESG initiatives and progress on its objectives and targets. GDI has already reached several of these targets, including establishing two committees, one focused on Safety & Health and the other on Diversity & Inclusion, as well as maintaining a Total Recordable Incident Rate (TRIR) well below the average NAICS TRIR Rate of 20%.


Additionally, GDI has already reached its target of increasing the diversity of its Board of Directors to at least 25% before the end of 2024. Included in the 2022 ESG report are progressions in meeting Diversity, Equity & Inclusion targets and activities, including increasing women in management roles and technical positions, partnering with diverse suppliers, and participating in 3rd party diversity-oriented organizations to increase access for underserved communities and championing the growth of minority-owned businesses.


Looking to 2023, GDI will continue to develop, refine, monitor, and adjust ESG strategies to meet its stakeholder needs and drive enhanced safety and innovation.
Zach Segal, Director of Government Relations, presented industry priorities to BC's Standing Committee on Finance, focusing on revitalizing city centers to boost the local economy by attracting businesses and workers. The discussion also highlighted the need for partnership between the industry and the Province to address challenges such as decarbonizing existing buildings and labour shortages.
Effective January 1, 2024, the City of Vancouver will discontinue the option of partial permit fee refunds for Certified Professional (CP) projects, except for those that had a successful Intake by December 31, 2023. This change is due to the program's established status. Feedback on this planned change is encouraged and should be submitted by July 14, 2023.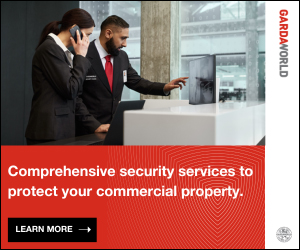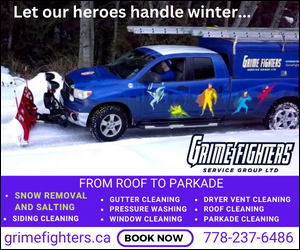 Street-level crime in BC has surged, causing safety concerns, violence, and strain on communities. Solutions include enhanced law enforcement, partnerships, support services, and deploying security companies to alleviate the burden on resources.
Summer prompts outdoor activities, including building maintenance. Prior to starting repairs, ensuring safe access through a safety audit and inspection can make all the difference.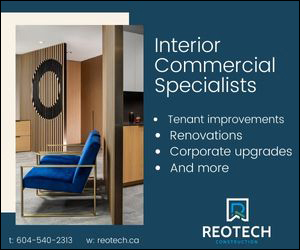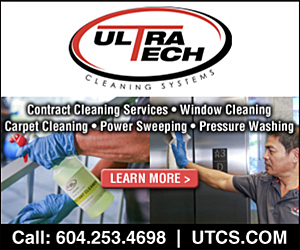 BOMA June Luncheon: The Future of Life Sciences

11:30 AM - 1:30 PM PDT | 900 Canada Place Way - Fairmont Waterfront Hotel, Mackenzie Ballroom :: Vancouver, BC
**VICTORIA CHAPTER** BOMA BC Victoria Chapter Golf Tournament

10 AM - 3 PM PDT | Metchosin Golf & Country Club, 4100 Metchosin Road :: Victoria BC
| | |
| --- | --- |
| | 11:30 AM - 1:30 PM PDT | 250 Howe Street, Mezzanine Level meeting room :: Vancouver, BC |
Golf Hole Sponsorships - APPLY NOW

If you were a hole sponsor in 2022 and would like to renew, please register by June 30th. After that date, any available holes will be released and offered to companies on the waitlist.
BOMA Island Breeze Boat Cruise presented by Gateway Mechanical

1:30 PM - 6 PM PDT | Boarding & embarking at Westin Bayshore Marina @ 1601 Bayshore Drive :: Vancouver, BC
| | |
| --- | --- |
| | Save-The-Date! | 11:00 AM - 9:00 PM PDT | Northview Golf & Country Club, 6857 168th St. :: Surrey, BC |