Are you in the lead to succeed? The
BOMA BC Awards Program
acknowledges the buildings and companies that have exhibited the highest standards.
This week is your last chance to be awarded!
If you want more information about the award application process, please reach out to Kiomi (
kiomi@boma.bc.ca
). We're excited about the entries we've already received and don't want you to miss out!
The deadline for application is Fri. March 11th.
Best of luck to all!
A celebratory thanks to everyone who helped us make the 2022 BOMA Ski Day a complete success! We look forward to future in-person events and the memorable moments sure to come! Keep your eyes peeled for our event recap article, photo album and video - coming soon!
Photo Contest:

If you joined us last Friday, be sure to enter our photo contest! Email
kiomi@boma.bc.ca
your best shots of the day for a chance to win a
$100 prepaid Visa gift card!
(Submission deadline: Fri., Mar. 11/22)
Also: When sharing your photos online, please tag BOMA @boma.bc and use the official Ski Day hashtag #bomaskiday22.
In late 2021, we partnered with Carmen Wright - Communication & Design to conduct a communications audit of all things BOMA. We have recieved our audit report and are excited to share the results with you!
BOMA BC recently donated $10,000 to the fantastic team at
Downtown Eastide Women's Center
. This donation would not have been possible without our members' generous contributions and gifts throughout the year.
Currently, our
job board
has a variety of career opportunities in Facilities & Property management, along with several technician and maintenance roles. From Senior Real Estate Specialist to Building Operator, our members seek driven individuals looking for positions within the Commercial Real Estate industry.
On February 22nd, 2022, Finance Minister Selina Robinson unveiled British Columbia's 2022 Provincial Budget. The Budget focused on fighting climate change, and of particular interest to BOMA BC members is new support for energy-efficient buildings.

Since then, The Province has recently released the eligibility criteria details for the Clean Building Tax Credit and additional information regarding heat pump refund provisions.
Source: Journal of Commerce/ConstructConnect

$1.2 billion in new funding will be in the budget for Victoria, BC to put towards Clean BC's efforts to reduce harmful emissions across sectors. In preparation for the impacts of climate change, the province plans to start a new local government climate action program where $76 million will be allocated over the next three years.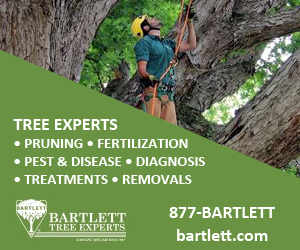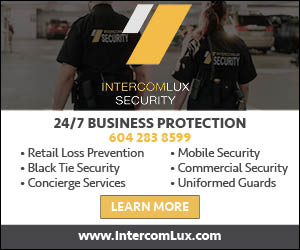 We're looking forward to learning more about
RETScreen Software Technology
during their (free!) webinar on
Mar. 31st/22, 9 am PDT
.
In partnership with BOMA Canada, they will be diving into the many benefits of their energy management platform, including low-carbon planning, implementation, monitoring and reporting.
To register, click the link below.
Join
Leading Ahead Energy
for a 'how to' on EV site design and installation. This session will cover future-proofing of projects, procurement tips and practicalities, as well as the role EV charging plays in your building's ESG strategy for carbon credits, carbon reporting, etc.
Learning Outcomes:

- EV Charging strategy for Real Estate Portfolio
- Future-Proofing EV charging
- New technologies
- Introduction to Carbon Credits

Date & Time: Mar. 29/22 @11:30 AM - 1 PM PDT (In-Person or Online)
The Building Benchmark BC Year Two Annual Report includes a timeline that captures all announced and anticipated climate change targets and regulatory requirements and deadlines in the province.
Building Benchmark BC helps owners and operators understand their building's performance. It is a low-stakes way of getting started, doesn't require a huge investment, and can really pay dividends.
Has your building's HVAC strategy (during and post-pandemic) been optimized for maximum energy use?
Gain critical insights and learn how to improve the effectiveness of your HVAC system with Natural Resources Canada | Ressources naturelles Canada's
(FREE) self-assessment tool.
Source: FortisBC via Cision Canada
Released Mar. 2nd/22:
"By 2050, the province's gas system could be completely supplied by made-in-B.C. renewable and low carbon sources. A study released today showed that, by 2050, the potential of renewable and low carbon gases1 could be as high as 440 petajoules (PJ) per year—roughly double what currently flows through FortisBC's gas infrastructure to British Columbians."
Source: Facilities.net

Air, water, vapor, and thermal control layers all work together to keep interior spaces dry and conditioned. A properly designed and maintained exterior building enclosure system plays a vital role in protecting building occupants from the elements, but it will also lower the energy demands for the overall building.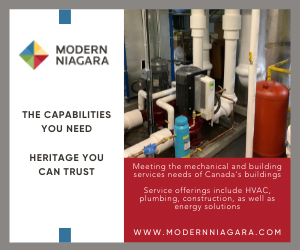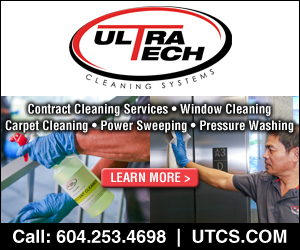 Charging Forward - The Future of EV Charging (Hybrid Event)

1:30 PM - 1:00 PM PDT In-Person: 200 Granville Street, Vancouver, BC or Online: Zoom
Diversified Pathway and Future of Renewable Gas in BC

12:00 PM - 1:00 PM PDT - Webinar - Zoom
BOMA Annual General Meeting

11:00 AM - 11:30 AM PDT, In-Person: Fairmont Waterfront Hotel 900 Canada Place Way, Vancouver, BC
| | |
| --- | --- |
| | 11:30 AM - 1:30 PM PDT, In-Person: Fairmont Waterfront Hotel 900 Canada Place Way, Vancouver |