Greetings! I am excited to be on board with the Atlantic States Rural Water and Wastewater Association (ASRWWA) as the new Executive Director and I'm looking forward to working with all of you, our members! I have spent over 40 years in the water utility business and this opportunity to serve you as Executive Director for ASRWWA will provide me with a unique way to serve our industry.
Through these challenging times, one thing that remains constant is the resolve of our Water and Wastewater Operators to provide uninterrupted service 24/7, 365 days a year. Often times we take for granted that we have potable water at our fingertips and sanitary facilities available to us. And it's only when those resources aren't available do we realize the true value of them. You deserve much more recognition for your dedication!
At ASRWWA, we strive to ensure that our small water and wastewater system members receive the support needed in order to continue your mission to serve the public.
Stay tuned for exciting news regarding our name and website.
Our ASRWWA staff and resources are here for you!
Don Carver
Executive Director
Every year, National Rural Water Association convenes a "Rural Water Rally" for member water and wastewater operators across the nation. This year's event was held on March 28-30th. Utility system representatives met with their Senators and Congressmen on Capitol Hill to discuss Rural Water funding programs, training, and technical assistance that are key to their operations.
Shelby Jackson, ASRWWA Board Member and NRWA National Director for Connecticut, represented ASRWWA and met with Connecticut's Congressional Delegation. Shelby was quick to point out how ASRWWA's training classes have supported him as an operator. All of Connecticut's delegation was well aware of the Rural Water programs having supported them in the past.
As Shelby said, "It was great to have the opportunity to thank them in person for their past support and share with them our 2023 priorities."
Atlantic States' Source Water Protection Program is a joint project with the U.S. Department of Agriculture. The Source Water Protection Program is designed to help prevent pollution of surface and ground water used as the primary source of drinking water.
The administrator for the Source Water Protection Program in Connecticut is Atlantic States' Source Water Protection Specialist Matt Allen. With a background in land use planning and public administration, Matt works with the U.S. Department of Agriculture, Connecticut Department of Energy & Environmental Protection, and Connecticut Department of Public Health to identify areas where pollution prevention is most needed. Once areas for pollution prevention are identified, Matt works with town governments to create local teams made up of various community stakeholders. These teams collaborate to create a Source Water Protection plan to promote clean source water. These plans identify actions communities can take to prevent source water pollution.
Clean drinking water is critical. The Source Water Protection Program works at a grassroots level to educate and inform stakeholders about steps they can take to prevent water pollution and improve water quality. Most importantly, it is the local community that helps create the water protection plan and is invested in its success.
For more information on enrollment, eligibility, and land requirements, please contact Source Water Protection Specialist Matt Allen at mallen@asrwwa.org.
Join us for our annual conference! This in person event will take place on
Thursday, June 23, 2022 at the New Life Church,

350 High Hill Road in Wallingford, CT
. Operators,
click here
to download the conference schedule and attendee registration form.
ASRWWA members are eligible for affordable website design.
Rural Water Impact provides water utilities with a professional website presence a turn-key internet marketing package that saves time and money
Customized website designs are available for rural water utilities preloaded with industry-related content
Full-featured editing system for adding user content, photos, and forms
Automatic content updates in the form of monthly rotating featured articles so your website stays fresh and new
Eliminates the hassle of trying to determine the in's and outs of designing and building a website
Rural water utilities focus their energies on what they do best, instead of their websiteRural Water Impact is the one-stop shop for all your rural water website marketing needs!
To get started and start your free 14-day trial, simply sign up and Rural Water Impact will launch your customized water system website in just two business days You only pay if you decide to keep it! To get started, click here.
For more information about member benefits click here.
To become a member or renew your membership online click here.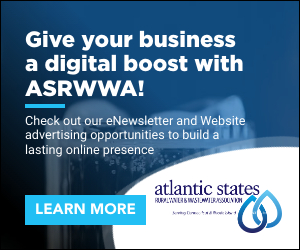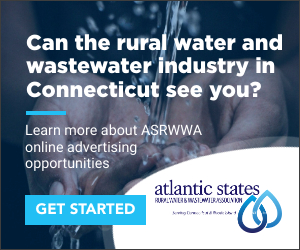 | | |
| --- | --- |
| | Risk and resilience assessment along with Emergency Response Plan (ERP) is not just a federal and state mandate, is a must for small systems to conduct in order to learn the system weaknesses and shore up its capacity. You will learn why it's required, the assets that need to be assessed, how to conduct it with minimal or no cost, the steps to take to minimize a cyber threat, and how to prepare an emergency response plan that serves to guide you pre, during and post an emergency event. |
| | |
| --- | --- |
| | Old Pressure tanks especially hydropneumatic tanks are like a ticking bomb if not frequently inspected and properly operated and maintained. As a result of a recent pressure tank explosion that luckily did not lead to human injuries, a law was passed in 2018 that requires the owners of small water systems like yourself to do a pressure tank assessment and update the assessment annually as part of an asset management plan. This training will teach you the basics of a pressure tank, the deficiencies that are common to these tanks, the regulatory mandate to do the assessment and more importantly how you can do the assessment with no or minimal cost. |
| | |
| --- | --- |
| | Provide safe and adequate water supply with no service interruptions or discoloration events at an affordable rate along with high consumer satisfaction is the core mission of every owner and operator of small water system. Owners and operators will learn during this training the regulatory and statutory requirements for doing an asset management and fiscal plans, why these plans are necessary, how to do the plans with minimal or no cost, and the benefits and advantages for having robust asset and fiscal plans. |
Session #1: 10:00 AM to 11:00 AM
The Revisions are Final - Confidently Build Your Path to LCRR Compliance
With the EPA's final ruling on the LCR Revisions and the effective date of December 16th, 2021, utilities have just over two years to build their compliance plans and preliminary inventories by the deadline of October 16th, 2024. In this presentation, 120Water will give an overview of how the new ruling will impact utilities most, and focus on what tools you'll want to ready your toolbelt for LCR compliance. Don't forget, it pays to know LCR - be sure to join us to figure out how!

Session #2: 10:00 to 11:00 AM to Noon
Strategies for Creating & Validating Service Line Inventory under the LCRR
In this session, attendees will get an in-depth look into the cornerstone of the Revised Lead & Copper Rule - The Service Line Inventory. 120Water will look at the key provisions that will help water systems understand the different strategies and best practices to get started and set a foundation for compliance.
| | |
| --- | --- |
| | Having an adequate water supply capacity is not just a state mandate it's what the water consumer expect from the owners and operators of water systems. This training will go over the regulatory requirements, help you understand what available water is, and what measures you can take to improve water availability. Also, we will cover water conservation and water efficiency tips and practices. |
| | |
| --- | --- |
| | Providing a safe and potable water is not just a federal and state mandate, it's foremost a consumer basic expectation of the owners and operators of small water system. This training will go over the water quality parameters why these parameters are regulated or required to monitor for, how minor adjustments can lead to big outcome, recognize when boiling the water is necessary and how to prepare and issue the boil water alert. |
| | |
| --- | --- |
| | Join us for our annual conference! This in person event will take place on Thursday, June 23, 2022 at the New Life Church, 350 High Hill Road in Wallingford, CT. |