Susan Boxer Kappel, MA, ATR-BC, LCAT, CGP, Conference Chair
Now that the unofficial last day of summer has passed, it's time to focus on fall activities. The first two days (Oct. 23 and 24) of the AATA's 52nd Annual Conference, Reconnecting and Visualizing Future Pathways for Art Therapy in a Diverse Society, is just 6 weeks away!
The program offers more than 100 hours of educational sessions that you can access on the actual conference day/s, and/or on-demand.
(Only the sessions listed in the program on the day/s of your registration are the sessions that will be included in your on-demand library.)
View the full program, including four exciting plenary sessions, and register today!
Christianne E. Strang PhD, ATR-BC, Nominating Committee Chair
In support of AATA's mission and critical strategic priorities, the Board and the Nominating Committee remain committed to increasing diverse representation across all volunteer positions. The AATA Board of Directors and the Nominating Committee extend their collective gratitude to candidates represented on this year's ballot for their willingness to serve the Association.
Online voting for the 2021 Annual Election commences on Sept. 29, 2021
. All voting members will receive a notice with instructions via email. Members that request a paper ballot, or those that do not have email, will receive a ballot in the mail. The full position descriptions, each candidate's biography, and the responses they provided to questions posed by the Nominating Committee are posted in the
elections section of MyAATA.
AATA News
AATA's National Office is looking for interns to support our work, including helping with the Art Therapy Today newsletter content and production, designing graphics for digital marketing, assisting with events, and member services. We are looking for currently enrolled graduate students with exceptional communications skills, attention to detail, and the ability to manage multiple projects. Interns are expected to contribute a minimum of 6-10 hours per week, based on a flexible schedule.
For more information, or to apply, contact Yasmin Elian at
yelian@arttherapy.org
with a resume and cover letter.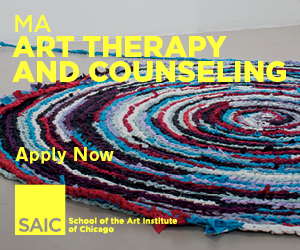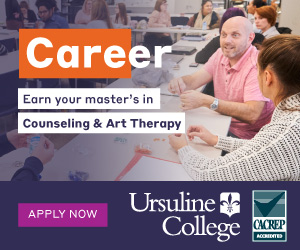 Jennifer Schwartz, MAAT, ATR-BC, ATCS
All our students have endured immense worry throughout this pandemic, for their own safety, the health of their loved ones, and for their families' economic security. Some of my students have contracted the virus, persisting even through synchronous remote lessons that they didn't want to miss while they were sick. Some have lost loved ones to the virus. Some have lost their homes or their family's income. Some have needed to put their education on hold to focus on work and emotional survival. Overall, our enrollment has remained strong. In the remote and the socially distanced classroom, I noticed students social relationships have been stunted. Where our students were usually very close and supportive of each other from day one of the term, it's taken longer for them to get to know each other and form those bonds that can be so sustaining and helpful throughout life.
Member Resources
Art therapist Judy Rubin's exclusive arts therapy film collection is now available in Expressive Media's new online
Film Library
. It provides instant access to over 125 films about the arts in healing, including individual, family, and group therapy sessions, as well as conference presentations.
Expressive Media is offering a special launch rate for All-Access annual subscriptions through Sept. 30 and AATA members receive an additional 20% discount!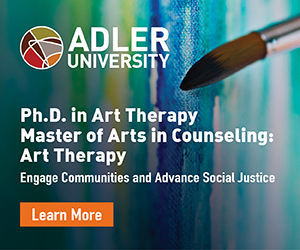 The AATA's Art Therapy Today includes a digest of the most important news selected for the AATA from thousands of sources. Guest articles may be submitted to info@arttherapy.org. Publication of any guest article is at the sole discretion of the AATA. The opinions expressed and/or contents of guest articles, advertisements, and external links included in any AATA publication do not represent the positions or policies of the AATA. The AATA makes no warrenty or representation concerning the accuracy of such content.