AATA will be announcing our 2021 Candidate Slate next week. Stay tuned!
Susan Boxer Kappel, MA, ATR-BC, LCAT, CGP, Conference Chair
If you are planning to attend the AATA's conference this year, be sure to register by Aug. 31 for the early bird rates. Register online, download the registration form to register by fax or mail, or call the office during business hours at (888) 290-0878 or (703) 548-5860.
We are pleased to announce a diverse program including more than 100 educational sessions including four exciting plenaries: Yassmin Abdel-Magied, our featured keynote presenter; David Bianchi as the speaker for the Multicultural Committee's Exchange: It's Poetic: Community and Healing in a Virtual World with David Bianchi; and Turning Up the Bullhorn: Challenging the Expected Outcomes of Art Therapists on Social Justice Issues in the Community by Berenice Badillo, PhD, LMFT, ATR-BC, Jennifer Clay, PhD, LMFT, ATR-BC, and Makeda "Dread" Cheatom. The final plenary focuses on various aspects of the pandemic and its impact on therapists and the therapeutic experience.
AATA News
The stories and images coming out of Afghanistan resulting from the Taliban takeover of the Afghan government are heart-wrenching. For so many who have a direct connection or unique perspective, this is a particularly difficult time, with serious mental health repercussions. AATA has compiled
a list of mental health resources
to assist in providing information about emergency support, and other assistance for those who may be struggling during this difficult time.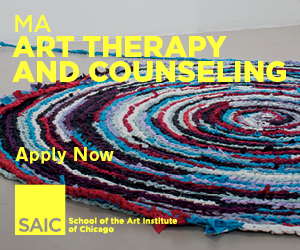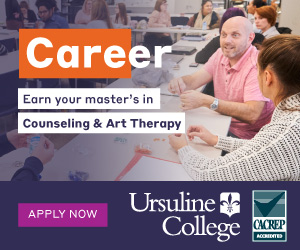 Janna VanderBand, MSAT, ATR-P
Regardless of the state of the world, although it is very applicable during these pandemic times, I see myself as a facilitator of safe spaces. I want my clients to be able to find spaces in their lives, in their bodies, and in their births that are safe. With women who have experienced birth trauma, this can look like creating a nest out of objects that they are drawn to (fabric, yarn, paper, felt, moss, branches). This nest can then be used to craft a birth plan that outlines not only their medical preferences (epidural, no epidural, delayed cord clamping etc) but also their emotional and mental health preferences. It can also help them embody and internalize this feeling of safety through image, sensations, and the movement of creating.
Margaret Carlock-Russo, Ed.D., LCAT(NY), ATR-BC, ATCS, AATA President
Join us for the next All Member Meeting to be held on Aug. 31, 2021, from 8 - 9 p.m. ET. As mentioned during the last member meeting, we want to host these meetings more frequently to engage our members about the ongoing work of AATA, and as we plan together looking forward. During this meeting, we will review the 2021-2023 Strategic Plan, which was approved by the board in July; the results of the DEI Listening Sessions; the upcoming annual conference, which is now all virtual; and more!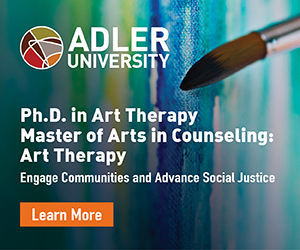 The AATA's Art Therapy Today includes a digest of the most important news selected for the AATA from thousands of sources. Guest articles may be submitted to info@arttherapy.org. Publication of any guest article is at the sole discretion of the AATA. The opinions expressed and/or contents of guest articles, advertisements, and external links included in any AATA publication do not represent the positions or policies of the AATA. The AATA makes no warrenty or representation concerning the accuracy of such content.