Healthcare is an industry where professionalism is not only desirable but also essential. The nature of healthcare services is such that they require a high level of expertise and knowledge to be delivered effectively. This is why building professional competency in healthcare is of utmost importance.
As we move toward spring and I reflect on our continued AHVAP Value Analysis journey, I am reminded of the positive and courageous actions taken recently by AHVAP, our AHVAP Management partner, and you, our AHVAP members. Hank Fortener has said that "gratitude creates courage." Fortener also said, "Courage is not a thing to acquire. It is something that happens to you while you are being brave. Courage is like a star. If you look at it hard enough, it becomes impossible to see."
As the saying goes, March comes in like a lion and goes out like a lamb. When writing this post, I can see out my windows that the ground is covered in snow and ice. Within the next 24 hours, more snow is expected to fall. This will kick off school vacation week, and those who ski will have a fresh coating of snow to trailblaze down the mountainside.
Suzanne Smith, who is currently serving as the Regional Director for the Western Region on the AHVAP Board of Directors, has notified me of her resignation from her position effective immediately due to personal reasons. Suzanne and her family are relocating outside of the Western Region. The intent of the Regional Director position is to represent the specific interests and needs of the geography of that area of the country.
The Association of Healthcare Value Analysis Professionals (AHVAP) is pleased to announce a new accredited, educational webinar program on evaluating the clinical costs and risks associated with reusable semi critical medical devices such as flexible endoscopes. This webinar was developed based on a recent member feedback poll posted on social media and is in line with our commitment to bringing timely educational programs to the AHVAP membership that advance the specialty of healthcare value analysis.
The Association of Healthcare Value Analysis Professionals (AHVAP) is pleased to announce the availability of a new career coaching service to include a resume/CV and social media coaching service. If you are currently seeking a new professional opportunity or simply want to update your professional presence, this is the service for you. Our experienced coach will review your current documents and online presence and provide detailed recommendations on opportunities for improvement.
Anne Marie Orlando, MBA, RN, RCIS, CVAHP™
Treasurer, Board of Directors (2023)
AHVAP
The first time I was in healthcare, I was 16 volunteered as a candy striper (is this still a thing?) at my local hospital. I looked forward to my shift every week. Whether I was answering phones at the front desk or delivering the newspapers to the patients, I knew that healthcare was my calling.
Fast-forward to 2001, I started an internship as an exercise physiologist in a hospital-based cardiac rehab program. At the end of my internship, I was offered a part-time job as an EKG technologist. That quickly became a full-time job, and I then transferred into the exercise stress room. Within a year, I found myself in the diagnostic Cardiac Cath Lab. At every stage, I was learning more and more and found that the Cath Lab was my first nursing passion. The Cath Lab was fast-paced critical care and within the first year, I sat for my registry and passed. On a side note, I still hold my RCIS (Registered, Cardiovascular Invasive Specialist). Soon after I was credentialed, I enrolled in full-time nursing school while still working full-time. Upon graduation with my RN, I became responsible for the non-invasive cardiology department and then back to the Cath Lab. I worked with a team to develop the lab into a 24/7 interventional Cath Lab, combined with interventional radiology and incorporated vascular procedures. I learned a lot during my time in the Cath Lab not only from a clinical but also a financial perspective: billing codes, reimbursement, capital requests, contracting, and budgeting. In addition, part of my job was representing our interests in the supply management team meeting. Here, I was able to interact with hospital departments outside my specialty. Eventually, the call responsibility did not fit into my life and a dual role opened in Supply Chain. I applied and was hired to be the Supply Chain Director and Clinical Resource Director. There was no more call but a lot more work.
The supply management meeting I led was comprised of a multidisciplinary team; we performed a 360* review of the clinical products used, requested, and all clinical practices within the hospital. It wasn't called value analysis- I embarrassingly didn't even know that term existed. Although the word "value" was not found within the formal name of the meeting, we were applying the value analysis process. We developed strong governance and methodologies and our discussions included quality and outcomes data. This new, expanded role in nursing became my second nursing passion. I still didn't realize it had a formal name: Value Analysis.
In 2015, I transitioned to the GPO level and finally had the words value analysis in my title. I even worked on a set of tools for use by other VA professionals. I was still, however, unaware of an organization dedicated to this profession. My boss mentioned this group called 'AHVAP,' and she served on the committee responsible for developing the certification. I filed that nugget away and continued my day-to-day work.
Then, I started at BluePoint. It was 2019 when I attended my first AHVAP conference and I can remember my boss telling me "These are our people." I was intrigued and didn't quite understand. So, on a whim, I decided I needed a better understanding and signed up for the certification prep course. I can remember Beth Potter, Sue Miller, and others talking about the pillars. Well, the light finally dawned. I had been doing this thing called Value Analysis for years and had no idea there were so many others like me. Nor did I know that this process had an official name. My fire was lit. When I returned from the conference, I decided my personal goal would be to obtain my certification and serve on the CVAHP committee. In May 2020, I passed my certification and became active in the CVAHP committee. At the annual conference in 2020, I helped teach the prep course virtually and then in 2021 and 2022 I helped teach the pre-conference workshop in person. During this time, I also began to serve as AHVAP's Treasurer. Throughout my involvement with AHVAP, I've had the privilege to help others learn about the pillars and deep dive into the Value Analysis process. This is what drove me to be involved in the former CVAHP committee and in the Board of Directors as the Treasurer. During my years spent as a Supply Chain and Clinical Resource Director, I would have benefited from the knowledge held by AHVAP instead of navigating it on my own. To me, this highlights the importance of mentorship, bringing knowledge to the profession, and highlighting the work we do on the daily. AHVAP is here to help those who are new to the profession and to be a place where more experienced VA professionals can continuously learn, develop and support each other. AHVAP is an amazing organization, and I am so very proud and honored to serve.
The Association of Healthcare Value Analysis Professionals, Inc. (AHVAP) Southeast Leadership Team is excited to announce the details of our 2023 Regional Conference, which will be held from March 26-27, 2023, in Charlotte, North Carolina.
Washington, DC — Dr. Hudson Garrett Jr, Executive Director and Executive Vice President of the Association of Healthcare Value Analysis Professionals, Inc. (AHVAP), the premier professional association and certification body for healthcare value analysis professionals, has been accepted into the Forbes Nonprofit Council, an invitation-only community for chief executives in successful nonprofit organizations.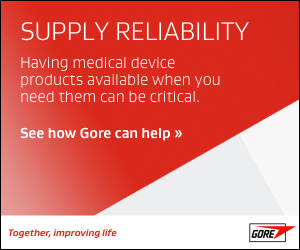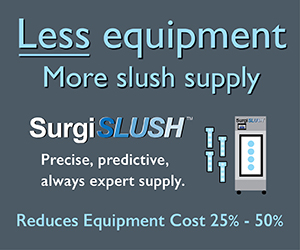 AHVAP is pleased to announce the 2023 Committee members for the Education and Clinical Practice, Membership, and Annual Conference Planning committees. AHVAP received over 50 applications for the limited committee slots this year. We are so appreciative of every member that submitted their application and demonstrated their willingness to serve our Association!
The Association of Healthcare Value Analysis Professionals, Inc. (AHVAP) is excited to announce the details of our 2023 Annual Conference. Over the past 60 days, the AHVAP Conference Committee, Executive Team, and the Board of Directors have carefully reviewed feedback from our 2022 Conference attendees, vendor partners, and other stakeholders. Based on this feedback, AHVAP has heard your requests and is excited to act on many of the items on your wish list! For the past month, the AHVAP Executive Team has worked diligently in sourcing the best possible venue for our healthcare and industry attendees. A few of the key pieces of feedback that we heard loud and clear were:
Congratulations to our New AHVAP Certification Center 2023 Board of Directors
The Association of Healthcare Value Analysis Professionals, Inc. (AHVAP) Certification Center is pleased to announce the Inaugural Certification Board of Directors:
Chairperson:
Karen Niven, MS, BSN, RN, CVAHP™
Chair-Elect:
Toni Young, MSN, RN, CVAHP™
Treasurer:
Anne Marie Orlando, MBA, RN, RCIS, CVAHP™
Secretary:
Kristine Steely, BS, CVAHP™
Public Member:
Dr. Ruth Carrico, DNP, PhD, APRN, FNP-C, CIC, FSHEA, FAAN, FNAP
Director at Large:
Jillian Jalbert, JD, BS, RN, CVAHP™, ESQ
Director at Large:
Leslie Sullivan, RN, CMRP, CVAHP™
Chief Certification Officer:
Dr. J. Hudson Garrett Jr., Ph.D., MSN, MPH, MBA, FNP-BC, IP-BC, PLNC, VA-BC, BC-MSLcert™, MSL-BC, CPHRM, LTC-CIP, CPPS, CPHQ, CVAHPTM, CMRP, CPXP, CDIPC, FACDONA, FAAPM, FNAP, FACHE, FSHEA, FIDSA
These Board Members will be responsible for the overall strategy and governance of the AHVAP Certification Center Program which includes the CVAHP™ designation as well as new certification programs and microcredentials.
The AHVAP Certification Center Leadership Team would like to specifically thank Beth Potter for her countless hours of volunteer service in leading the previous CVAHP™ Committee. Thank you, Beth!
We also wish to thank each of the applicants that applied to serve on the AHVAP Certification Board for their applications!
As a reminder, for CVAHP™ Certification-related questions, please contact our dedicated Help Desk Email: certification@ahvap.org
Congratulations to our new Certification Center Board of Directors!
Regards,
Karen Niven, MS, BSN, RN, CVAHP™
Chair, Board of Directors (2023)
AHVAP Certification Center
The Association of Healthcare Value Analysis Professionals, Inc. (AHVAP) Certification Center is pleased to announce the availability of a new online certification verification service for those healthcare professionals that hold a valid Certified Value Analysis Healthcare Professional (CVAHP™) Certification. In partnership with our digital badging partner, Credly, this new credential directory is now LIVE on our website. This new credential verification portal is available to the general public.
To access the real-time credential directory, visit: https://www.ahvap.org/cvahp-credential-verification
This new resource will also be used to verify individual certification status to employers, members of the public, and regulatory/licensing agencies upon request. There is no cost to utilize this service.
If you have any questions regarding the CVAHP™ certification, please contact the AHVAP Certification Center via email: certification@ahvap.org.
Have You Ever Worried about your earning or maintaining your CVAHP™ Certification?
The Association of Healthcare Value Analysis Professionals, Inc. (AHVAP) Certification Center is hosting the March CVAHP™ Certification Office Hours on March 29 from 3-4 p.m. ET.
This is a dedicated forum where you can ask questions regarding:
Certification eligibility
Exam registration processes
Types of questions are on the exam
How to recertify
What types of continuing education credits are acceptable
Details on the CVAHP™ CE VIP Concierge Service
To register for the March Office Hours:
https://us06web.zoom.us/j/85085265214?pwd=Q3Z4NGI3dTlabFh3UXVxMEgzblNlUT09
Meeting ID: 850 8526 5214
Passcode: 241740
As a reminder, for CVAHP™ Certification-related questions, please contact our dedicated Help Desk Email: certification@ahvap.org
We look forward to your participation in the upcoming March Office Hours Program.
AHVAP Certification Center Team
The Association of Healthcare Value Analysis Professionals (AHVAP) Certification Center is pleased to announce the availability of a new live microcertification program on TeamSTEPPS. The upcoming TeamSTEPPS training series will equip you with the skills you need to improve teamwork and communication in your workplace. TeamSTEPPS is an evidence-based teamwork system that has been proven to enhance patient safety and quality of care. By focusing on communication, leadership, and situational awareness, TeamSTEPPS helps healthcare teams work together more effectively and efficiently.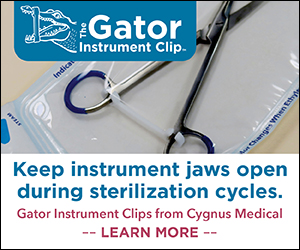 Government Executive
The Health and Human Services Department has a new online tool to facilitate connections between government and industry officials to address medical supply chain vulnerabilities that were exacerbated by the COVID-19 pandemic.
World Economic Forum

When seasonal bugs have you running to the clinic or pharmacy for medicines to bring down your temperature or soothe your child's cough, it can be frightening to hear that they can't help you because they are out of stock. Europe, for instance, is experiencing shortages of common medicines. In a survey of medicine shortages carried out between 14 November and 31 December 2022 by the Pharmaceutical Group of the European Union (EU), 100% of the 29 member countries reported experiencing shortages of medicines among community pharmacists and 76% said that shortages were worse than the previous year, 2021.
PBS News

From formula to medicine, parents of infants and school age kids are being battered by a wave of shortages. To name a few, the baby formula shortage is now in its second year. Supplies of children's Tylenol and Motrin are still recovering from a brutal flu season, and the antibiotic Amoxicillin is also in short supply. And Adderall, the medication primarily used to treat ADHD, is increasingly hard to find.
The New York Times

Three days before Christmas, the only hospital in this remote city on the Yakama Indian Reservation abruptly closed its maternity unit without consulting the community, the doctors who delivered babies there or even its own board. At least 35 women were planning to give birth at Astria Toppenish Hospital in January alone, and the sudden closure — which violated the hospital's commitment to the state to maintain critical services in this rural area — threw their plans into disarray.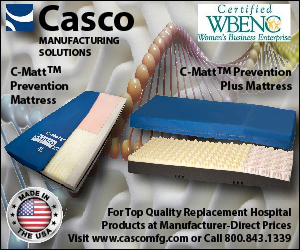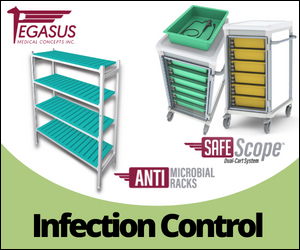 U.S. News and World Report

America's health care workforce is under unprecedented strain, and leaders of the medical profession are scrambling to shore up doctors and nurses who are burning out in record numbers. Nearly two-thirds (63%) of a nationwide group of doctors and nurses said they are experiencing a moderate or great deal of burnout at work, according to a new HealthDay-Harris Poll online survey. Those numbers jibe with figures from top medical associations, officials said.
Healthcare Dive
The healthcare industry was the most common victim of third-party breaches in 2022, accounting for almost 35% of all incidents — up from 33% in 2021, according to a new report. The data from cyber risk intelligence firm Black Kite indicates cyberattackers' continued focus on the sensitive personal health information and vulnerability of healthcare systems struggling from the COVID-19 pandemic, researchers said. The report comes days after the HHS alerted the sector to a pro-Russian hacktivist group called Killnet, which recently updated its target list to include hospitals and medical organizations in several countries.

Mailing Address:
2870 Peachtree Rd NW #915-7500
Atlanta, GA 30305
AHVAP Headquarters Phone Number:
(888) 400-6844
AHVAP Help Desk Email to assist with membership, clinical education, annual conference,
and all other AHVAP member benefits:
info@ahvap.org
AHVAP Certification Help Desk to assist with all questions regarding CVAHP™ certification
and recertification:
certification@ahvap.org
AHVAP Executive Director, Dr. Hudson Garrett Jr.:
hudson.garrett@ahvap.org