What happened to the Summer?!? August is here, and it is time for the back-to-school frenzy. I hope that you and your teams celebrated Value Analysis week last month, and you had a chance to listen to the incredible webinars. If you missed them, don't worry! You can access them all on the www.AHVAP.org website under Resources- Healthcare Value Analysis Academy. You can apply these professional development sessions toward your CVAHP certification renewal.
Thanks to all the presenters, AHVAP leaders, and to our audience who tuned in each day who helped us celebrate the profession of value analysis during value analysis week. All the presentations are now available on AHVAP's website in the Healthcare Value Analysis Academy tab.
The August issue of Healthcare Hygiene Magazine is available and features AHVAP's latest article of compiled summaries of AHVAP's Value Analysis Week presentations.
Spring Symposium Collaboration between AHVAP, Healthcare Hygiene Magazine, The Pearce Foundation for Scientific Endeavor – extended listening time until August 31, 2022.
There is still time catch the recorded presentations on the theme of Health Value Analysis and Infection Prevention available on play back.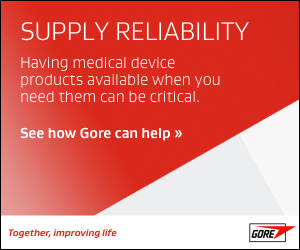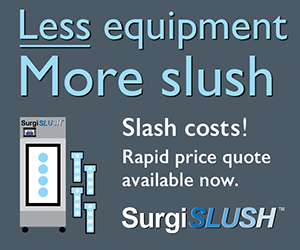 Joanne Sullivan, BSA, CVAHP, is the National Accounts Manager for Nutricia North America for GPO & Health Systems. She serves as a liaison between Nutricia and customers, providing medical education, product information, contract facilitation, distributor alignment, and resolution of customer service challenges.
Why did you get CVAHP certified? "As a supplier, my role is to serve as a valued partner optimizing patient care by addressing cost, quality and outcomes. Achieving my certification provided the opportunity to better serve my healthcare communities by focusing on value analysis principles and avoiding the "fluff." Within my own organization, I use this expertise to educate both our clinical and sales organization as to what information and resources will have meaningful impact."
How do you decompress? I absolutely love cooking for others. If you come to Raleigh, North Carolina, I will want to feed you. Travelling to "cool as in temperature" places is a favorite "to-do." Ireland, Quebec, Maine, North California, Seattle, etc., are some of my favorite spots.
Note: We would like to invite you to be featured next! Please contact Lobel Lurie at lobel.lurie@conehealth.com.
Are you thinking about expanding your professional horizon? Are you a Value Analysis Leader looking to bring the "Together in Value" forth to national peers? If you answered yes, become more actively involved in AHVAP, as this journey offers roles as a Committee Chair or Co-Chair, District Representative, or Regional Manager, and eventually, lead to a Board position. Don't put yourself on the back burner if you're a go-getter with an exceptional vision for the Value Analysis profession, now is the time to reach out to info@ahvap.org and explore your AHVAP journey!
The Brooke Berson Founder's Award is a special recognition award presented at AHVAP's Annual Conference and Supplier Showcase This award is provided to an exceptional Value Analysis Leader who devotes and contributes their professionalism to AHVAP. Don't miss out on submitting your nomination by September 1, 2022, or by clicking The Brooke Berson Founder's Award (memberclicks.net).
October 26-28, 2022- AHVAP Annual Conference and Supplier Showcase Attendee Registration is now open. Reserve your seat and hotel room for THE value analysis focused event of the year.
Don't forget to check our pre-conference for-a-fee sessions on VA101, VA201 and the CVAHP Prep Course.
KEYNOTE SPEAKER
Featured Keynote Speaker: Susan DeVore, MS, Former CEO, Advisor at Premier. Those who have had the privilege of listening to Susan say she is both compassionate and passionate about the delivery of healthcare and couldn't be more fitting to kick off our conference with her forward-thinking topic:
"2022: Let's Together Put the Value in Value Analysis"
Exhibitor Table and Sponsorship Opportunity signups are available. Come join us and get the leads that you have been looking for. Every provider attendee coordinates a hundred or more product and service initiatives requests a MONTH!
https://www.eventcreate.com/e/ahvap-2022
Most of us start planning for the future in our youth. Whether it is a savings plan, an advanced education, a savings account for children or grandchildren, a retirement fund, etc., the goal is to be prepared for the opportunities and challenges life brings.
I have been promoting the value of CVAHP Certification to AHVAP members as an investment in professional growth and development and career advancement. In a recent communication with a new Healthcare Value Analysis (HVA) professional, the member spoke of their plan to become certified in 20 months. The member explained that it would be 20 months before they would meet the experience requirement to sit for their CVAHP Certification exam. Now that is planning for the future! Preparing for meeting professional challenges and taking advantage of career opportunities.
If you have not yet registered to attend the AHVAP Annual Conference and Supplier Showcase and reserved your seat at the Pre-Conference CVAHP Review Workshop, don't delay! Make CVAHP a priority for success and advancement in your HVA career.
Mary E. Potter, RN, BS, CVAHP
CVAHP Committee Interim Chair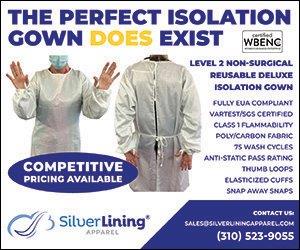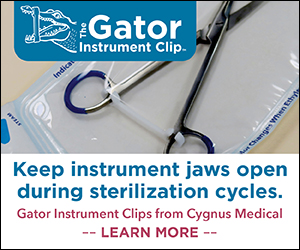 HealthTech

Over the past two years, shortages and logistical issues have plagued the healthcare supply chain. With critical equipment and medical devices in short supply, providers and governments have revamped their procurement processes. Some have succeeded, as Cleveland Clinic did, by tracking items using radio-frequency identification technology. Wherever loss prevention is paramount, such strategies have prevented orders from slipping through the cracks. It's a lesson in how technology can strengthen supply chain management.
POLITICO
Hospitals across the country are grappling with widespread staffing shortages, complicating preparations for a potential COVID-19 surge as the BA.5 subvariant drives up cases, hospital admissions and deaths. Long-standing problems, worker burnout and staff turnover have grown worse as COVID-19 waves have hit health care workers again and again — and as more employees fall sick with COVID-19 themselves. Hospitals are coping, as the most transmissible variant to date sweeps the country, by making compromises.
Pew Trusts

In the first year of the COVID-19 pandemic, at least 3,607 health care workers in the United States died from the disease. One major reason: Many lacked access to personal protective equipment (PPE). Indeed, desperate doctors and nurses resorted to reusing disposable masks, sanitizing gloves to use across multiple patients, and wearing garbage bags in lieu of gowns. From swabs to ventilators, shortages of other medical devices further exacerbated the crisis. Early on, however, 3D printing emerged as a stopgap solution.
Fierce Healthcare
The Senate on Sunday passed a bill spending hundreds of billions of dollars on climate and healthcare programs, including provisions that give Medicare drug price negotiating power and extends enhanced Affordable Care Act subsidies for three years. Senate Democrats passed the sweeping tax, climate and health care reconciliation package, called the Inflation Reduction Act, after an all-night session, with Vice President Kamala Harris casting the tie-breaking vote.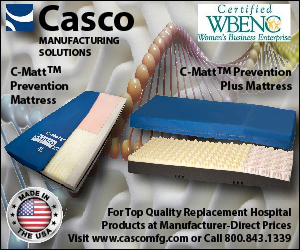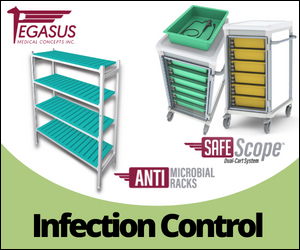 Wired
In a run-of-the-mill business park in Kvistgård, a Danish village about 25 miles north of Copenhagen encircled by forests, lies one of the most crucial solutions for controlling the global monkeypox outbreak. These are the manufacturing facilities of Bavarian Nordic, the biotech company that is the sole producer of the most advanced vaccine for monkeypox. Called Jynneos in the United States, Imvanex in Europe, and Imvamune in Canada, the vaccine is the only one that has been approved by the European Medicines Agency and the US Food and Drug Administration for preventing people from developing or transmitting monkeypox.
Scientific American

Each week, Dr. Kim Puterbaugh sees several pregnant patients at a Cleveland hospital who are experiencing complications involving bleeding or infection. The OB-GYN has to make quick decisions about how to treat them, including whether to remove the dead or dying fetus to protect the health and life of the mother. Leaving in place a fetus that has no chance of survival dramatically increases the chance of maternal infection and permanent injury.
Supply Chain Brain
The U.S. supply chain has shown major vulnerabilities during the pandemic. Long reliant on a just-in-time approach (JIT) to inventory stocking, the industry began to feel the pinch when demand exceeded availability. The result was major shortages, stockpiling and a ripple effect that many supply chain experts had been predicting for years. To make matters worse, medical supplies were at the center of massive shortages, leading to limited availability of personal protective equipment (PPE) and other essential items for frontline healthcare workers.