Can you believe it is July already? Summer fun is in full swing! Congratulations to all the healthcare systems and IDNs being recognized for excellence by Fortune/IBM Watson Health below. What an amazing accomplishment to each of you! Of note, these health systems are featured in alphabetical order and do not reflect performance rating. AHVAP is honored and so proud to know many of you at each of these organizations across the country, and I am constantly impressed with the patient care improvements and clinical excellence being accomplished under the current conditions. Value analysis teams continue to show our connectedness and clinical integration into the foundational structure of every organization, and we consistently demonstrate what we can do together in value!
Barbara Strain, AHVAP Strategic Board Liaison, interviewed Dr. Michael Overcash, executive officer of the Environmental Genome Initiative, to discuss new evidence to bolster the case for reusable textiles in healthcare. The article is templated in the form of a value analysis initiative to help illustrate the process.
Karen Niven led a panel discussion titled Value Analysis: Setting the Table, at the Premier Breakthroughs conference. Participating on the panel were Laura Polson, Jillian Jalbert, and Robin Lane, discussing how to develop a value analysis program, maturing value analysis programs, and how programs have changed since the pandemic.
Please join Value Analysis Week every day at Noon Eastern July 18-22 for "Together in Value" presentations emphasizing how relationships between value analysis and internal and external collaborators improve overall results.
Each day will start with a brief kick off by an AHVAP leader followed by 20-30 minute Together in Value stories from each of the 4 AHVAP regions with follow up networking the remainder of the time to share how value analysis has made a difference. #wearevalueanalysis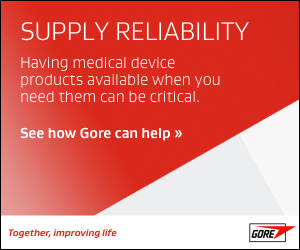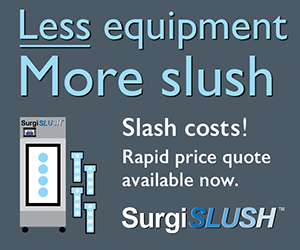 Do you work with or know someone who is an exceptional Value Analysis Leader who devotes and contributes their professionalism to AHVAP? If so, now is your chance to give this key person special recognition by nominating them for the 2022 Brooke Berson Award, which will be presented at the AHVAP Annual Conference and Supplier Showcase. Each recipient is recognized for their association contributions, therefore, don't miss out on this opportunity by submitting your nomination by September 1, 2022, for The Brooke Berson Founder's Award (memberclicks.net).
AHVAP members — thank you for participating in the regular Podcast and Special Interest Group broadcasts so far in 2022. We will be taking a short hiatus in the months of July and August and will return September for more informative networking and learning opportunities.
If Value Analysis (VA) Certification is in your future, join us Thursday, October 27, at the Clinical Value Analysis Healthcare Professional (CVAHP) exam review session. The purpose of the CVAHP Exam Review is to provide a high-level overview of the principles of Healthcare Value Analysis for experienced VA professionals, Sourcing managers, VA team members, Infection Prevention Professionals, Supply Chain Leaders, and Supplier Representatives preparing to take the CVAHP certification exam.
For complete list program events- preconference courses, presentations, posters, exhibitor and sponsorship opportunities.
AHVAP is once again able to offer scholarships for conference attendees through the generous support of current supplier sponsors P&G Pampers and B. Braun Medical.
Suppliers can hold focus groups Thursday, October 27, or Friday, October 28, in the morning before the main education session begin. Focus Groups are designed for small groups of 10 or so key opinion leaders-KOLs, influencers, subject matter experts, coordinators, or other professionals at provider healthcare organizations. Focus Group sign ups use the same processes as exhibit booths and sponsorships.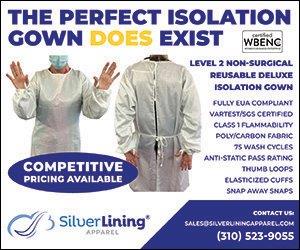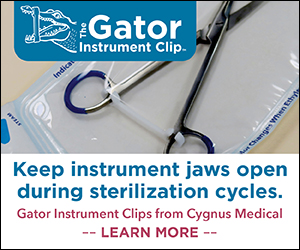 Forbes

The U.S. government is the main purchaser of domestically made masks and gowns that help protect against COVID. Most individuals and businesses are content to buy less expensive, foreign made PPE, but the federal government wants to ensure that there remains a robust domestic industry that can produce them in case another emergency ensues and foreign countries prohibit exports of PPE, as they did in 2020.
Scientific American
Disposable gowns designed to deflect the splatter of bodily fluids, used in thousands of U.S. hospitals, have underperformed in recent and ongoing laboratory tests and may fall short of safety standards, leaving health care workers with a greater risk of infection than advertised. A peer-reviewed academic study, published to little notice amid the coronavirus pandemic, found that isolation gowns commonly worn in medical units or intensive care units ripped too easily and allowed about four to 14 times the expected amount of liquid to seep through when sprayed or splashed.
Association of American Medical Colleges
In May, clinicians and patients at the University of Arizona Health Network had to delay non-urgent CT scans that required contrast media, a type of dye injected into the body to make organs and blood vessels more visible. It's used to aid in the diagnosis of a variety of conditions, including some serious ones, such as cancer and blood clots.
HealthLeaders Media
Mark Welch has been on the Novant Health supply chain team since 2005, and he was able to make several changes such as lowering procurement staff turnover and achieving higher savings levels after rising to the senior vice president of supply chain role in 2015. Welch continues juggling a number of initiatives while overseeing the entire health system's supply chain functions, with more than 800 locations, including 15 hospitals in North Carolina.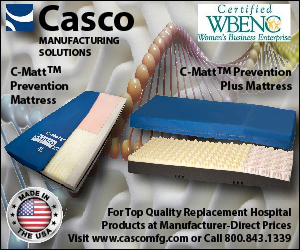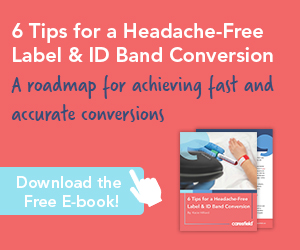 Becker's Hospital Review
While backorders have always been a possibility with specific manufacturing issues, domestic and global factors have exacerbated the issue for healthcare systems across the U.S. Steve Pohlman, executive director of clinical supply chain at Cleveland Clinic, told Becker's the system is seeing 10 times the backorder occurrences they were prior to the onset of the pandemic.
Fierce Pharma

As a monkeypox outbreak quietly spreads in the U.S. and abroad, vaccines against the virus have become a hot commodity. Now, Bavarian Nordic, which has been at the forefront of the world's monkeypox response, has lined up another major supply deal with the U.S. The U.S. Department of Health and Human Services (HHS) has locked up another 2.5 million doses of Bavarian Nordic's smallpox and monkeypox vaccine Jynneos, bringing the government's "rapidly available supply" to more than 4 million shots, HHS said in a recent release.
Bloomberg
Health care uses a lot of plastic. From shrink-wrap packaging to test tubes, so many medical products are dependent on this everyday material. Now there's a bit of a problem: There's not enough plastic to go around. "We're definitely seeing some shortages on types of plastic components that go into medical devices, and that's a big issue at the moment," says Robert Handfield, a professor of supply chain management at the Poole College of Management at North Carolina State University.