May has been a very exciting month! The new AHVAP Website launched May 3, and we are thrilled to complete this monumental accomplishment. Thank you so much to the entire Website task force and the AHVAP office team that made this all possible. Please make sure to go in and update your member profile, add a picture, join a committee, and take a look around at all the enhancements. If you have any questions, please email
info@ahvap.org
, and the office team will help you out.
If you have yet to visit it, be sure to click below and update your profile!
Registration for the pre-conference CVAHP Review Workshop session will be opening soon. Join us bright and early at 7 a.m. for breakfast as our intrepid speakers return this year to provide attendees with an overview of the four pillars of Healthcare Value Analysis: Governance and Structure, Methodology, Professionalism, and Business Ethics and Finance. If you are planning to be CVAHP Certified this year, don't miss out on this opportunity. Be sure to register early for this popular review session!
In any Value Analysis program, there is a component of "what is this going to cost" or "will we get paid for this?" question. In our profession, part of our CVHAP requirements is to have a certain level of competency in financial awareness. It is most likely also required in your own organization for your role and this skill set will also benefit your colleagues. Each organization will have a different risk model, tolerance level, and complexity of detail they will find salient to your process.
Title: "Structuring Success Through an Implementation Network"
When: Monday, May 16 at Noon EDT
Hear how a 102-hospital health system created a clinically integrated supply chain through collaboration and networks.
Guest:
Karen Wenzler, RN, MSN-Ed
System Clinical Sourcing Manager
General Medical / Patient Care Category Team
Supply and Service Resource Management
CommonSpirit Health™
Must read Special Edition of Healthcare Hygiene Magazine May 2022 featuring articles around theme of "Clinicians and Value Analysis Professionals Can Drive Product Evaluations within Framework of Quality and Safety." This month highlights the collaboration.
If you have a value analysis related infection prevention and control or hygiene related story, you'd like to share contact AHVAP at info@AHVAP.org and type HHM Article Interest in the subject line.
Save the dates for Value Analysis week July 18-22. Webinars and special events are planned for each day, and the topics/presenters will be published in the next newsletter.
Must read April 2022 Edition of the Journal of Healthcare Contracting featuring two value analysis articles Frontiers of the Healthcare Supply Chain: Value Analysis with a Clinical Perspective with a focus of the clinical perspective with in Value Analysis written by Pete Mercer based on interview with Terri Nelson RN BSN MAHA Director of Value Analysis at Mayo Clinic; and a second article on Frontiers of the Healthcare Supply Chain: Value Analysis: 20 Years in the Making with focus on the formation and evolution of Value Analysis written by Terri Nelson RN BSN MAHA Director of Value Analysis at Mayo Clinic
The April 2022 Edition of the
Journal of Healthcare Contracting
featuring value analysis article on Frontiers of the Healthcare Supply Chain: Value Analysis: 20 Years in the Making with focus on the formation and evolution of Value Analysis written by Terri Nelson RN BSN MAHA Director of Value Analysis at Mayo Clinic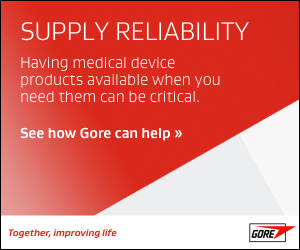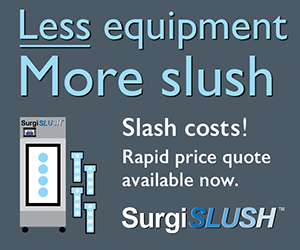 The virtual Symposium on Healthcare Value Analysis & Infection Prevention, to be held May 24-26, 2022, will explore imperatives relating to healthcare value analysis and infection prevention, and these disciplines' impacts on the products and processes clinical end users depend on daily. Learn from the experts who are leading these initiatives and engage with them directly in live Q&As following the presentations.
Healthcare Hygiene magazine, the Association of Healthcare Value Analysis Professionals (AHVAP), and The Pearce Foundation for Scientific Endeavor/Environmental Services Optimization Playbook (EvSOP) are partners in this endeavor, underwritten by Cintas Corporation.
All sessions will roll out May 24-26, 2022, and will continue to be available on-demand through Aug. 26, 2022. This symposium will offer six free contact hours of nursing continuing education (Healthcare Hygiene magazine/Keystone Media Inc. is an approved provider #17500 of the California Board of Registered Nurses).
To register, visit: 2022 Symposium on Healthcare Value Analysis and Infection Prevention
The 2022 Annual Conference and Supplier Showcase Planning Committee announces that the Exhibitor and Sponsorship Opportunities are now open.
Register as an Exhibitor/Sponsorship opportunity here.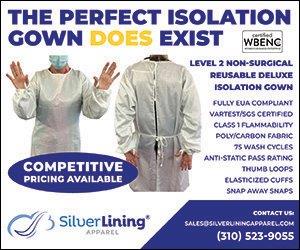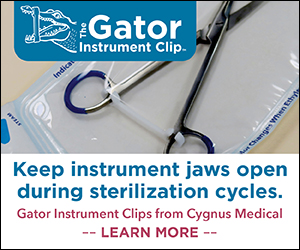 FOX Business
The ongoing supply chain disruptions have made it difficult for medical officials to get their hands on much-needed equipment from wheelchairs, crutches to canes and even exam tables. The war in Ukraine is only exacerbating those supply chain issues – which persisted over the past two years – because Russia is a major producer of nickel, chrome and steel, Cindy Juhas, chief strategy officer of CME Corp. told FOX Business.
CNN
Gun violence spiked in the United States in the first year of the pandemic, adding strain to an already overwhelmed health care system. Between March 2020 and February 2021, there were about 62,500 firearm-related incidents in the US — 15% higher than expected based on previous trends, according to a study published Thursday. These incidents resulted in more than 10,000 excess non-fatal injuries and about 4,400 excess deaths.
WoodTV
The world has been tasked with some major objectives, including drastically reducing greenhouse gas emissions, to combat climate change. President Joe Biden announced last year that the United States has pledged to cut its greenhouse gas emissions by 50% by 2030. That will take big changes from virtually every industry across the nation, including the health care sector.
Kaiser Health News
More than four years ago, Tennessee nurse RaDonda Vaught typed two letters into a hospital's computerized medication cabinet, selected the wrong drug from the search results, and gave a patient a fatal dose. Vaught was prosecuted this year in an extremely rare criminal trial for a medical mistake, but the drug mix-up at the center of her case is anything but rare. Computerized cabinets have become nearly ubiquitous in modern health care, and the technological vulnerability that made Vaught's error possible persists in many U.S. hospitals.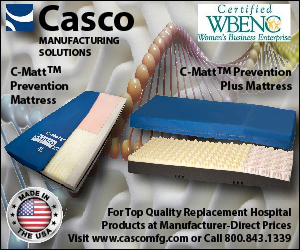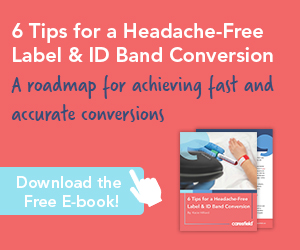 Fierce Healthcare
The latest batch of hospital patient safety ratings from the Leapfrog Group shows a general decline among "several" hospital safety measures concurrent with the onset of the COVID-19 pandemic, according to the healthcare safety watchdog. Released Tuesday, the scores are accompanied by a report from Leapfrog that highlights a "significant" decline in the experiences of adult inpatients at acute care hospitals during the pandemic.
Health IT Security

Despite increased attention toward supply chain security after the 2020 SolarWinds cyberattack, 74 percent of surveyed US healthcare organizations reported not having comprehensive software supply chain risk management policies, a survey commissioned by Trellix and conducted by Vanson Bourne found. Researchers surveyed 900 cybersecurity professionals from a variety of critical infrastructure sectors.
Forbes
Lori Lee spends a lot of time trying to keep Connecticut's largest health system stocked with medical supplies from IV lines to gauze bandages. It's a job that's gotten increasingly harder as unprecedented snarls have tied the supply chain in knots. "There are probably hundreds of outages of items that we order that do not come in," says Lee, senior vice president of clinical operations at Yale New Haven Health, which has annual revenue of $5.6 billion and five hospitals including in Bridgeport and Greenwich.