The challenges and stressors we are experiencing today are very different and even more complex than yesterday – and arguably less challenging than tomorrow. AHVAP deeply recognizes the resilience and steadfast dedication of all healthcare colleagues, organizations and communities across the globe that are once again dealing with a rising surge of COVID-19 cases. I had the honor of working two booster clinics and two eight-hour shifts on a nursing unit to help them out as an extra set of hands this past week. Instantly, I was reminded of the physically and emotionally demanding work that our healthcare team members perform every day.
Come join us for our New Member Orientation Webinar hosted by Erin Arnold, MSN, RN, CNOR, a clinical consultant at Olive AI. We will be highlighting the benefits of membership, the organization and its structure, how you can get more involved, and where to find things on our website! The webinar is open to all members, and there will be a Q&A section of the presentation.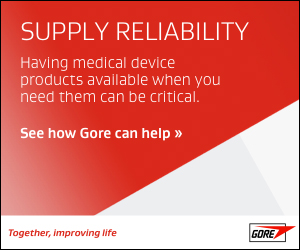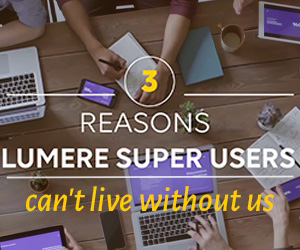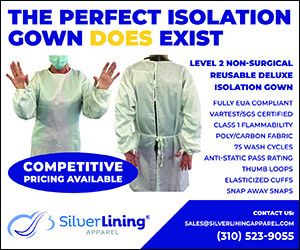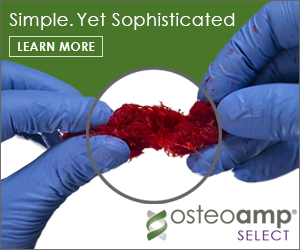 CNN
President Joe Biden is expected to deliver remarks on Thursday announcing a new wave of federally deployed medical teams to six states to help hospitals combat COVID-19, a White House official told CNN. The military medical teams will support the Cleveland Clinic in Ohio, Coney Island Hospital in Brooklyn, Rhode Island Hospital in Providence, Henry Ford Hospital outside Detroit, University of New Mexico hospital in Albuquerque and University Hospital in Newark, New Jersey, the official said.
MedCity News
A new report from Boston Consulting Group (BCG) identified five key challenges facing healthcare companies in the immediate future and states companies need to adjust to the increasingly digital and changing landscape if they wish to survive. With COVID-19 irrevocably altering how companies do business, many face hurdles moving forward. As the report so aptly stated, "COVID-19 delivered decades of change in a year and a half." Further, the report advises against companies attempting to revert to "business as usual" in the pre-pandemic sense.
Forbes
With new COVID-19 cases rising to their highest levels in the U.S. in months, more than 25% of hospitals in 13 states are struggling with critical shortages of nurses, doctors and other medical staff—forcing some to turn away sick patients and leaving hundreds of hospital beds unused as experts forecast the staffing crisis will only intensify in the weeks ahead.
Healthline
A 57-year-old man with terminal heart disease successfully received a transplant of a genetically-modified pig heart. The surgery, a first of its kind, shows that this type of procedure — known as xenotransplantation — is feasible with the help of anti-rejection medications and gene-editing tools. Doctors are continuing to monitor the patient to determine whether the animal heart will provide lifesaving benefits in the months and years ahead.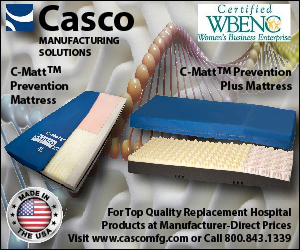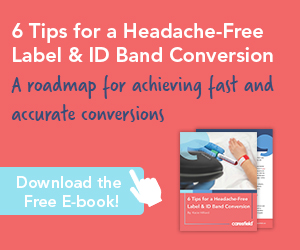 CNN
The Omicron variant of the coronavirus is causing COVID-19 cases to spike, with an average of more than 747,000 new cases a day, according to the latest numbers from Johns Hopkins University. That's almost three times the average daily cases from a year ago, when the country was going through its previous peak, and it's putting an incredible strain on hospitals and emergency rooms. The good news since the last peak is that the US Food and Drug Administration authorized new antiviral pills.
Fortune
Here's another influential voice joining the growing pushback against overdoing it on the COVID booster front: the European Medicines Agency (EMA). On Tuesday, EMA vaccine strategy chief Marco Cavaleri said there was still no data supporting the need for a fourth COVID vaccine dose. And even if multiple boosters do prove to be necessary, they would need to be spaced out in the style of annual flu jabs, rather than delivered every several months. He also warned that overly frequent booster doses could potentially lead to "problems with immune response."
American Red Cross
The American Red Cross is facing a national blood crisis – its worst blood shortage in more than a decade. Dangerously low blood supply levels are posing a concerning risk to patient care and forcing doctors to make difficult decisions about who receives blood transfusions and who will need to wait until more products become available.
The Washington Post
Worker shortages caused by the omicron coronavirus variant and haggling over a new dockworkers contract are likely to aggravate costly supply chain jams over the next several months, clouding prospects for quick relief from the highest inflation in four decades. The White House says the worst supply snarls may be in the past, noting that key Southern California ports are shrinking their cargo backlogs and transpacific shipping costs have plunged by more than one-third from their mid-September peak.