Dear AHVAP Members and Affiliates,
AHVAP extends our empathy to all healthcare colleagues, organizations and communities once again during these on-going challenges with rising COVID-19 cases. We also thank you for your dedication and continued support to AHVAP and know that we are here for each other during these trying times.
The IBEC Committee continues to be active with many great collaborative opportunities with our supplier partners and professional organizations. Through IBEC agreements AHVAP provides opportunities for reciprocal education sharing with healthcare suppliers, professional organizations, institutes, and academia with the goal to educate the broader healthcare industry to the tenets of value analysis.
2021 Sponsors & Exhibitors Registration is Now Open
2021 Supplier Options Include:
Platinum and Gold Booth Packages
Session Sponsorships
Food & Reception Sponsorships
Early Bird Registration is still open! Join your colleagues at the 2021 AHVAP Annual Conference and Supplier Showcase live event in Scottsdale, Arizona, October 27-29, 2021.
The exciting theme "360° Change: Developing a Resilient Culture" will drive our entire conference.
From Dr. Randy V. Bradley's Keynote Objectives: "The future state healthcare supply chains will be greatly reliant on value analysis professionals who can transition from what was to what's needed. Come converse with me on this topic and let's develop a plan to help you and your organizations thrive."
Plan to join other VA Professionals in Scottsdale, Arizona, to share experiences and key learnings that can propel value analysis and the healthcare industry into a healthier and more cost-effective future.
Supplier Expo Booth and Sponsorship sign up is going strong. Don't miss your opportunity to showcase your product or service. Our process allows suppliers to choose their Platinum and Gold booth locations.
Check out the expanded list of sponsorship opportunities with more options to enhance recognition of your support of AHVAP including presentations, lunch, receptions to name a few.
An extra 75 minutes of content has been added to the AHVAP 2021 Live Annual Conference and Supplier Showcase at no extra cost featuring value analysis tools presented by member subject matter experts. On Wednesday, October 27, between 10:45 a.m. and noon, we cover:
How to Use Excel

Hard and Soft Savings Combined with Date

PowerPoint Design Tips

SBAR: what, when and how to use it

How to write a one-page executive summary.
Join us for an education packed Conference, network with peers, and catch up on products and services.
Registration is Now Open!
AHVAP Members receive a discounted rate so be sure your membership is current.
Early Bird Discount: $45 off conference registration before September 30, 2021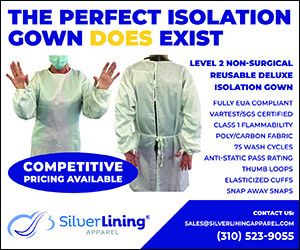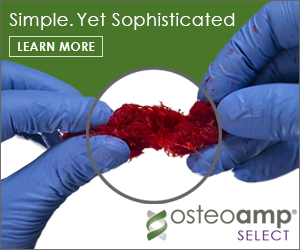 FreightWaves
A White House plan to counter future pandemics includes billions of dollars for efforts to speed up production and distribution of new vaccines, diagnostic tests and personal protective equipment. The $65 billion plan, released last Friday, also requests funding for surveillance of new pathogens, research into future therapeutics and expanding the public health workforce. In addition, the White House promised $3 billion to speed up production of existing COVID-19 vaccines.
Reuters
Dozens of employees of the Henry Ford Health System in Detroit have filed a lawsuit claiming the system's requirement that they receive COVID-19 vaccines violates their constitutional right to bodily integrity. About 50 nurses, doctors and other Henry Ford employees filed a complaint in Detroit federal court on Monday saying the mandate requires them to choose between exposing themselves to a novel and potentially harmful vaccine or abandoning their careers in healthcare.
Association of American Medical Colleges
At Parkland Health & Hospital System in Dallas, doctors have been stepping up for duties normally done by nurses and medical assistants, such as turning and bathing patients. At UAMS Medical Center at the University of Arkansas for Medical Sciences (UAMS) in Little Rock, administrators have been recruiting new nurses with signing bonuses of up to $25,000. And at UAB Medicine in Birmingham, Alabama, nursing school faculty have been leading teams of students in turning critically ill COVID-19 patients from their backs onto their stomachs (knowns as proning) so they can breathe better.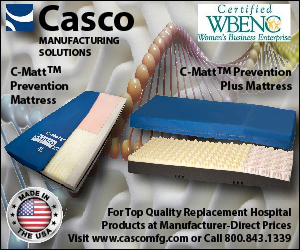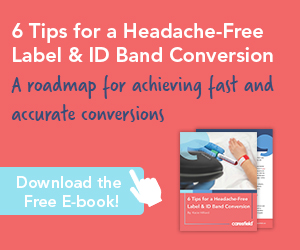 Breaking Defense
The Defense Department has created a new task force dedicated to addressing ongoing challenges with its supply chain visibility and resiliency, including ways to mitigate risk. Gregory Kausner, who is currently handling the duties of under secretary of defense for acquisition and sustainment, stood up the Supply Chain Resiliency Working Group on Aug. 30, the Pentagon said last week.
Medical Economics
Before COVID-19 struck, many healthcare providers were already nearing a breaking point from the stress of their jobs. Faced with a number of demands – evolving laws, regulations and standards; healthcare reform and changing payment policies; too many administrative tasks; balancing increased patient expectations as healthcare consumers with limited time for patient interactions – providers and their staff were already suffering burnout at record levels.
Healthcare IT News
After more than a year since COVID-19 became a global pandemic, we now understand that part of the challenge in fighting it, and any infectious disease, is solving the underlying data problem. Without reliable data, leaders can't plan, epidemiologists can't model, and citizens don't feel confident following expert recommendations. Bad data has led to both poor behavioral and policy-oriented decisions, exacerbating COVID-19 and prolonging its consequences.