Can you believe that it's July already? Those who work fiscal year July thru June have been working extremely diligently throughout the year to achieve or exceed your organization's Value Analysis goals and are already currently preparing to identify initiatives for the new fiscal year. Whatever budgetary period you follow, I'm sure you have been working hard in 2021 to make up for increased COVID-19 expenses incurred in 2020 and continuing to incorporate AHVAP's foundational four pillars (Governance and Structure, Healthcare Value Analysis Methodology, Professionalism and Business Ethics, and Finance) into your practices. Each one of AHVAP's eight Committees are also driven off these four pillars when developing, incorporating and delivering quality programs to AHVAP members.
From the moment our patients walk into clinics, hospitals and specialty offices all over the U.S., we're already hard at work investigating new products to save time and money, while delivering quality care.
Simply put, #WeAreValueAnalysis.
Schedule at a Glance
Monday, July 19 - Webinar @ 12 p.m. EDT, Bone Grafting Options & Evidence by Jeffrey G. Marx, Ph.D.
Tuesday, July 20 - Coffee with a Chair at 12 p.m. EDT, featuring the CVAHP and Annual Conference Committees, moderated by Barbara Strain
Wednesday, July 21 - Coffee with a Chair at 12 p.m. EDT, featuring the HIAC and IBEC Committees, moderated by Barbara Strain
Thursday, July 22 - Coffee with a Chair at 12 p.m. EDT, featuring the Education and Marketing Committees, moderated by Barbara Strain
Friday, July 23 - Coffee with a Chair at 12 p.m. EDT, featuring the Membership Committee, moderated by Barbara Strain
Each session includes "Have Coffee with a Committee Chair" and features AHVAP's strategic committee initiatives, progress, and value analysis networking as we continue to serve our members.
Join us on social media!
Follow the hashtag, #WeAreValueAnalysis, all week for updates from us and your colleagues. We love hear your success stories, things you love about AHVAP, what you would like to see in the future. Tag us!
What are your Top 10 Initiatives that you would love to do again? For example, surgical gloves. Tell us on social media!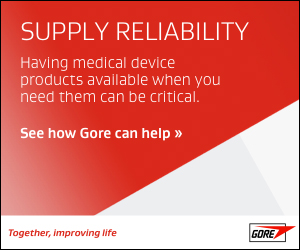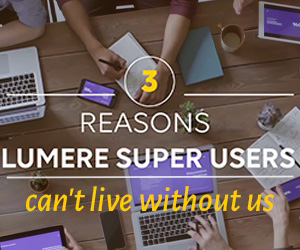 If you're thinking of becoming CVAHP Certified, maybe you're wondering WIIFM? See what CVAHP Certified members had to say about the value of certification:
Susan Toomey, BS, CMRP, CVAHP
AHVAP President
Sr. Value Analysis Coordinator
Renewing my CVAHP has not only been a professional achievement. It's also self-satisfaction for my personal development. CVAHP is a great opportunity to test your Value Analysis skills and also helps to brush up on areas for improvement. CVAHP is a win-win for a Value Analysis professional or even for those who are key stakeholders associated with a Value Analysis team.
Barbara Strain, MA, CVAHP
AHVAP Board Strategic Liaison, Co-chair IBEC, HIAC & 2021 Conference Committees
I was very proud to receive my CVAHP-Value Analysis Certification as recognition of the profession of value analysis as well as honoring the more than 20 years of experience actively improving healthcare outcomes while achieving overall value. I have twice renewed my certification to remain current with healthcare industry trends and to proudly call myself a value analysis professional.
Dee Donatelli, BSN, CMRP, CVAHP, MBA, RN
Vice President, SYMPLR
Certification is defined as an official document attesting to a status or level of achievement. The CVAHP is a validation of knowledge in the area of value analysis. To me certification is a matter of pride, I include it in every introduction. It is valuable to me to demonstrate my expertise as a professional in the industry. Recognition of achievement should not be underestimated both for current roles and responsibilities as for future advancements.
Jillian Jalbert RN, BS, CVAHP ESQ
Senior Director Clinical Services, Yankee Alliance
As Sr. Director of Clinical Services at Yankee Alliance it was important for me to let my members know that I want to be as qualified as possible to best assist them with their Value Analysis Teams. Being a Certified Value Analysis Healthcare Professional does exactly that.
Karla K. Barber MHA, BSN, RN, CVAHP
Senior Healthcare Clinical Project Consultant, KB Clinical Consulting, LLC
The CVAHP certification brought recognition to the Value Analysis team in our organization by enhancing our professional credibility. We are the strongest link to patient safety and organizational efficiency in the healthcare supply chain, new medical device management, and/or new technology arena. CVAHP serves to enrich your self-image and reputation among peers, improves career opportunities ─ promotion, pay increases, and job portability. This and the verification of expanded knowledge and skills that come with the certification prepares you for more job responsibilities and executive credibility, this and more are the reasons that I continue to renew my certification.
Susan Miller, CMRP, CVAHP, MSN, RN
Senior Director, Enterprise Value Analysis, Thomas Jefferson University and Jefferson Health
Achieving CVAHP certification contributes to the credibility of not only the Value Analysis professionals but also the Value Analysis program and practices in our organization. It represents a dedication to Healthcare Value Analysis and is a tangible reminder that those who have achieved CVAHP certification possess a comprehensive knowledge of our professional standards and practices. In addition CVAHP certified Value Analysis professionals help to ensure that our program not only functions at a high level but also strives to continuously improve and it raises the profile of Jefferson's program in the Value Analysis community.
Get the picture? CVAHP Certification is an investment in your professional career, a recognition of excellence and a mark of distinction.
Again this year, AHVAP is offering the CVAHP Prep Workshop as a pre-conference session on Wednesday, October 27. Plan to attend the CVAHP Prep Workshop then get registered for your exam!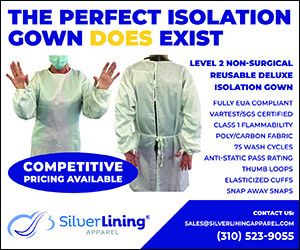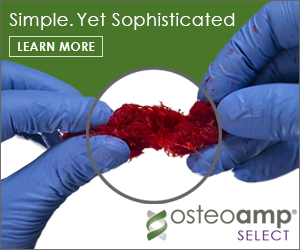 CNN
More than 4 million people around the world have died of COVID-19, according to data from Johns Hopkins University. In total, three countries account for more than a third of all global deaths. The United States, which has the highest number of fatalities at 606,000, accounts for 15% of the global total, followed by Brazil and India.
The New York Times
Faced with a steep decline in vaccination rates, President Biden said on Tuesday that his administration would send people door to door, set up clinics at workplaces and urge employers to offer paid time off as part of a renewed push to reach tens of millions of unvaccinated Americans. But top health experts say that it is simply not enough, and that the president needs to take the potentially unpopular step of encouraging states, employers and colleges and universities to require vaccinations to slow the spread of the coronavirus.
Fierce Healthcare
A new poll in 10 key House districts finds overwhelming public support for giving Medicare the power to negotiate for lower drug prices. The poll, released Thursday by advocacy group Protect Our Care, come as congressional Democrats aim to pass legislation to grant negotiating power to Medicare as part of a larger infrastructure package.
Politico
Supplies of critical medical products in the Strategic National Stockpile are still well below federal targets more than 18 months after the coronavirus first emerged in the United States, according to internal data obtained by POLITICO. The federal government has built up the stockpile significantly over the last year. There are more than 35 times more N95 respirators and 10 times more ventilators available now than at the start of the pandemic.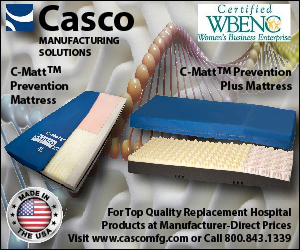 The Hill
Leading the charge in the COVID-19 pandemic, the U.S. Food and Drug Administration (FDA) was tasked with ensuring consumers were well equipped with safe, germ-fighting products that can keep them safe. However, we would be remiss not to note the missteps along the way. Responding to pandemic panic, consumers rushed to stores to arm themselves with hand sanitizing products.
FOX News
A 10-year analysis of hospitals' preparedness for pandemics and other mass casualty events in the years prior to COVID-19 is warning that the nation's health care system may not be adequately prepared for the next one. For the study, a team of researchers from the University of Maryland School of Medicine and University of Maryland Medical Center used a surge index tool called Hospital Medical Surge Preparedness Index (HMSPI) to score data from more than 6,200 hospitals nationwide.
New York Times
Blood centers in some U.S. cities are down to a one-day supply, forcing hospitals to postpone surgeries. The blood shortage is yet another fallout from the pandemic, experts say. OneBlood, the Southeast's largest blood center, is scrambling to manage the blood shortage crisis. "It's a 24/7 operation," said OneBlood's Susan Forbes. "The donors are not in the traditional locations anymore. We lost large corporations, religious organizations, movie theater drives, festivals that were taking place ended."