It's more important than ever to keep the lines of communication open and to be fully engaged. Front-line staff, educators, managers, supply chain management, value analysis professionals and even suppliers are all crucial to operational requirements ultimately impacting patient interactions and outcomes either directly or indirectly. AHVAP has increased recognition for peer-to-peer interactions too by providing additional education programs, webinars, podcasts and regional discussions. Check out ahvap.org for these offerings.
Join us Wednesday, May 19 at Noon Eastern for the latest in the AHVAP Value Analysis Right Now podcast series:
"Value Analysis Strategic Decision Making Focused on Balanced Committee Representation"
Guest: Dylan Lawlor, Director of Value Analysis, Prisma Health, Greenville, SC
Join us:
May 19- "Value Analysis Strategic Decision Making Focused on Balanced Committee Representation"
Guest: Dylan Lawlor, Director of Value Analysis, Prisma Health, Greenville, SC
June 2- "Multi-Disciplinary Product Management Committee at an Academic Teaching Hospital"
Guest: Michael A. DeMasi, MBA-HSA, MS, RN, Director Clinical Value Analysis, Stony Brook University Hospital, Stony Brook, NY
June 16 - "Accountability and Crucial Conversations Key to Clinical Transformation"
Guest: Amy Whitaker, RN, BSN, Corporate Vice President, Supply Chain Clinical Transformation, Advantus Health Partners, Cincinnati, OH
Sign up today for these and upcoming podcasts. Register for series here.
Watch for the official announcement of the jointly written AHVAP and ECRI White Paper "Evolution of Risk Mitigation in Value Analysis during the COVID-19 Pandemic."
Thank you to Healthcare Links, EP Sustain and Lumere for their generous donations in support of AHVAP's Educational Mission.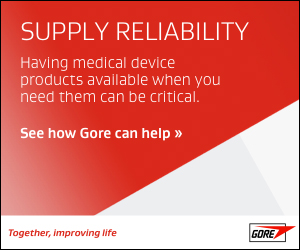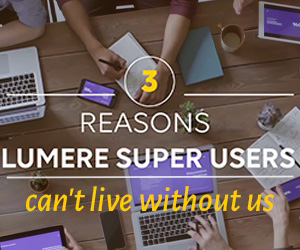 Join us at the 2021 AHVAP Annual Conference and Supplier Showcase live event in Scottsdale, Arizona, Oct. 27-29, 2021, continues. The exciting theme "360° Change: Developing a Resilient Culture" will drive our entire conference presentation.
Plan to join other VA Professionals in Scottsdale, Arizona, to share your experiences and key learnings that can propel value analysis and the healthcare industry into a better future.
Specific information for conference registration and hotel reservations will come by May 13. Look for an email blast!
Supplier Expo Booth and Sponsorship sign up is open. Our process allows suppliers to choose their Platinum and Gold booth locations. Also, check out the expanded list of sponsorship opportunities with more options to enhance recognition of your support of AHVAP.
Check the AHVAP website for additional information and updates.
AHVAP is excited to announce Randy V. Bradley, Ph.D., CPHIMS, FHIMSS as its 2021 Annual Conference Keynote Speaker.
Dr. Bradley is an Associate Professor of Supply Chain and Information Systems Management, Haslam Family Faculty Research Fellow, Department of Supply Chain Management in the Haslam College of Business at The University of Tennessee.
KEYNOTE ADDRESS: "Resilient Culture -Transitional Professional: Keys to Thriving"- Wednesday, Oct. 27 at 1 p.m. Scottsdale, AZ
As Healthcare Value Analysis becomes more integral to balancing patient outcomes and financial viability, the need for a credentialed industry is greater than ever. Again, this year, AHVAP will be offering the CVAHP Prep Workshop as a pre-conference session on Wednesday morning, Oct. 27. This year's speakers are Melanie Miller, Karla Barber, Anne Marie Orlando, B.J. McCluskey and Susan Miller. Previous attendees reported that the workshop was very helpful to them in their preparation for the CVAHP exam. If you are not yet certified, we hope you'll plan to attend.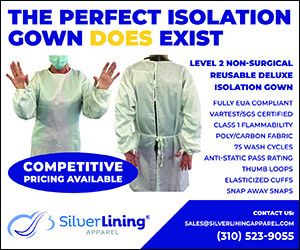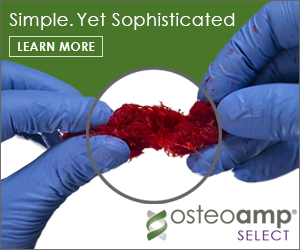 Reuters
The United States will immediately send raw materials for COVID-19 vaccines, medical equipment and protective gear to help India respond to a massive surge in coronavirus infections, U.S. President Joe Biden said on Sunday. "Just as India sent assistance to the United States as our hospitals were strained early in the pandemic, we are determined to help India in its time of need," Biden said on Twitter after the White House announced a list of measures.
Fierce Healthcare
The COVID-19 pandemic exposed critical flaws in hospital supply chains for vital equipment like ventilators and personal protective gear. Many health systems struggled with shortages and often competed with each other for necessary supplies, according to media reports and a Department of Health and Human Services Office of Inspector General report. The PPE supply chain was wracked by not only unprecedented demand but also manufacturing problems at overseas companies.
Healthcare Finance
For the supply chain to work efficiently, physicians need to be involved in decision-making. But physicians must also be onboard with the strategy to take variation out of the system. There needs to be a clinical integration of hospital processes to develop a standardized, physician-led supply chain, said Dr. Jimmy Chung, of Providence in Seattle. As associate vice president for the perioperative portfolio for Providence, Chung's role is to foster collaboration and integration across the 51-hospital system.
CNN
Some vaccine sites began to inoculate 12-to-15-year-olds against Covid-19 on Tuesday morning, a day after the US Food and Drug Administration authorized Pfizer's vaccine for the age group. Jacob Laney, 14, was in line at a Decatur, Georgia, vaccine site early Tuesday in hopes of getting the vaccine. "My friend got COVID, and it looked really bad, and I just did not want to get it," he told CNN.

Fierce Healthcare
A collection of hospital groups is pressing the Department of Health and Human Services (HHS) to distribute the remainder of a $178 billion provider relief fund and extend a deadline for providers to use the money. The nine groups, which include the American Hospital Association (AHA) and the Federation of American Hospitals (FAH), wrote to HHS Secretary Xavier Becerra Monday to outline their concerns.
The New York Times
As climate change moves from a model of the future to the reality of the present, health care systems across the country are facing a difficult set of questions. What are doctors supposed to do when wildfires, rising floodwater or other natural disasters threaten their ability to provide care for patients?
PharmExec
The COVID-19 vaccine program is shining a light on how supply chains, including pharmaceutical supply chains, can be made more efficient, safe and reliable. A technology that could add value in tracking, monitoring and reducing issues in pharmaceutical supply chains is blockchain. This article discusses what blockchain is, how it could help improve pharmaceutical supply chains, and the COVID-19 vaccine supply chain in particular, and touches on where we are already seeing blockchain technology being used in this area.