Dear AHVAP Members and Affiliates,
2020 is behind us, and we are off to a positive start of the New Year. We don't want to wish any year away, but if you feel as I do, you are glad to put 2020 behind. I'm honored, excited and humbled as your 2021 President to begin this AHVAP journey together. I also want to again thank Laura Polson, our 2020 President, for her incredible work during her term to keep up with the challenges of managing our organization during a pandemic year. Laura is an extraordinary Value Analysis professional, peer mentor, and a dedicated person, who is now a part of AHVAP's group of elite organizational leaders of the Past Presidents Council. This group continues to ensure AHVAP's strategic support, participates in advisory roles for development and encouragement of our newer generation of AHVAP's leaders, and assists in the nomination process for AHVAP board members and the Brooke Berson Founders Award.
The CVAHP Committee is off to a fresh start. The monthly committee meetings are moving to the first Tuesday of each month at 9 a.m. Pacific, 10 a.m. Mountain, 11 a.m. Central, noon Eastern.
Although all team members may not be able to attend the monthly meetings due to work schedules and demands, all have an opportunity to work with peers on teams to accomplish the work of the committee on their own schedule. The work of the committee will be completed by work teams.
This year, the CVAHP committee will work toward the addition of the CVAHP certification to the list of Magnet recognized certifications, refresh the certification exam, add an online certification review course, and present the CVAHP Review Course at the AHVAP Annual Conference in October.
If you are a CVAHP certified member of AHVAP and are interested in assisting with this work, contact info@AHVAP.org to volunteer.
We are working to finalize a Membership Orientation program for new members and as a refresher for existing members to be launched soon. Is there anything that you wish someone told you when you first joined AHVAP? Do you have any ideas to share for this orientation that would be helpful to onboard new members?
Some topics for this program include:
AHVAP History, Structure and Leadership
Mission, Strategy and Goals
Committees and Volunteer Information
Conference Information
Website Overview
Renewing your Membership
The AHVAP Membership Committee appreciates any and all feedback that you would like to share to help our members navigate all the wonderful benefits and resources available. Please email Erin Arnold at erin.arnold@steward.org and Terry McIntire at tmcintire@jpshealth.org for suggestions!
Warmest Regards,
Erin & Terry
Membership Committee Co-Chairs
Julie Abrams, Director at the Children's Hospital Association, reached out to AHVAP to provide a moderated panel discussion on the importance of having a proven value analysis process to be successful. Using the COVID-19 experience through the eyes of the children's healthcare experience compared and contrasted to that of the adult environment, we'll probe how the two were similar and where they were not. The session is scheduled to be held live on February 24, 2021, from 11:30 am-12:30 pm CST.
Panelists
Gloria Graham, AHVAP Northeast Regional Director, Past President and IBEC Committee Chair and Clinical Value Analyst at Cincinnati Children's Hospital
Terri Nelson, AHVAP District 4 representative and Director Supply Chain Operations/CQVA Mayo Clinic
Sue Toomey, AHVAP President and Sr. Value Analysis Coordinator-Periop Services & Jill Hinnershitz, AHVAP Member and Sr. Value Analysis Coordinator-Patient Care Services both from Lehigh Valley Health Network.
Moderator
Barbara Strain, AHVAP founding member, past president and co-chair of the 2021 Annual Conference & Supplier Showcase is an independent value consultant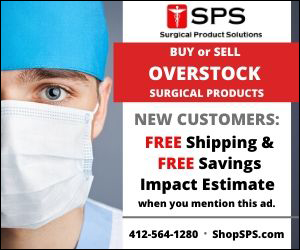 Intelligent Automation in Healthcare
Wednesday, January 27, 2021 | noon – 1 p.m. EST
Speaker
John Carmelite, VP of Enterprise Applications, Intalere
John Carmelite is Vice President of Enterprise Applications at Intalere. John leads Intalere's application development, development operations, and Intelligent Automation teams. His team is responsible for developing and supporting the core applications that run and automate Intalere's business. Over the last three years John's team has transformed operations for Intalere and its members using robotic process automation, chatbots, and machine learning. John brings to Intalere significant healthcare and IT leadership experience and he is a frequent speaker on automation in healthcare.
Register Online at www.ahvap.org.
Barbara Strain, MA, CVAHP – Podocast Channel Moderator
The AHVAP Podcast Channel will resume in 2021 as a series titled "Value Analysis Right Now." It will air live on the 1st and 3rd Wednesdays at noon Eastern beginning January 20 through June 16, 2021. A special podcast will air on June 30 at Noon titled "Value Analysis: Where are we now"?
You talked, and we listened when you commented you wanted quick, actionable content on a regular basis. We are crafting these 30-minute segments to highlight the most recent leading practices and insights that effect value analysis, supplier, and healthcare industry operations. These moderated sessions will feature invited guests with thought provoking comments and questions from attendees.
The first podcast topic will highlight COVID19 vaccine delivery and administration.
Can't listen live sign on to the Podcast Channel in the Resources section of our website at www.AHVAP.org for recordings you might have missed.
Please send topic and presenter suggestions:
To: info@AHVAP.org
Subject: Podcast Suggestions.
Stay tuned for information to sign up so you can sign on.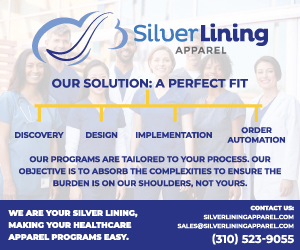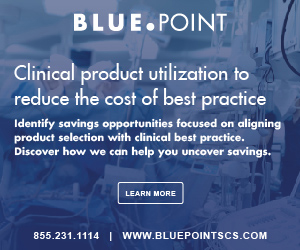 New York Times
The Trump administration, racing a surging Covid-19 death toll, instructed states on Tuesday to immediately begin vaccinating every American 65 and older, as well as tens of millions of adults with medical conditions that put them at higher risk of dying from coronavirus infection. The federal government will release all available doses of the vaccine instead of holding about half in reserve for second doses, Alex M. Azar II, the health secretary, said.
Supply Chain Dive
Acquiring enough personal protective equipment and supplies to test for and treat COVID-19 in the United States was a major challenge in 2020. With case numbers rising and vaccines rolling out, managing supplies and reducing waste continues as a huge issue this year. Isolation gowns, gloves, masks, needles, syringes and vials discarded after use: some waste is inevitable, but supply chain leaders are finding ways to reduce the quantity, reusing and recycling when possible and adjusting procurement and packaging to help the environment and sometimes their bottom line.
ABC News
The COVID-19 vaccine rollout in rural America was always something of a question mark. Rural areas face challenges, especially with distributing the Pfizer vaccine, which needs to be kept at extremely low temperatures and doesn't come in orders smaller than 975 doses. But rural America is not a monolith. Even with those hurdles, West Virginia emerged as an early success story, garnering praise for its smooth rollout, which relied on partnering with independent pharmacies to distribute vaccines, instead of with CVS and Walgreens, and help from the National Guard.
The Los Angeles Times
While new COVID-19 hospitalizations have leveled off recently in Los Angeles County, many medical facilities remain overwhelmed. The intensive care unit at one hospital in the South Bay, Memorial Hospital of Gardena, is at 320% occupancy, officials said Wednesday. The 172-bed medical center has been in various levels of "internal disaster status" since March, and the latest coronavirus surge is manifesting in alarming but increasingly familiar ways — including shortages of home oxygen supplies that are delaying the discharge of many COVID-19 patients and keeping beds occupied.
NBC News
As Los Angeles hospitals give record numbers of Covid patients oxygen, the systems and equipment needed to deliver the life-sustaining gas are faltering. It's gotten so bad that Los Angeles County officials are warning paramedics to conserve it. Some hospitals are having to delay releasing patients as they don't have enough oxygen equipment to send home with them.
Fierce Healthcare
Since COVID-19 vaccine distribution began at Fairfax, Virginia-based Inova Health System, staff members spent the latter portion of their days racing around the hospital looking for healthcare workers who hadn't gotten the shot yet. It's been a similar story at distribution sites around the country: The health system in the Washington, D.C., metropolitan area must thaw a certain number of vaccines each day for appointments booked by healthcare workers who are among the highest priority for the vaccine.
U.S. News & World Report
The disproportionate impact of COVID-19 on American populations of color relative to white Americans should force us to examine how implicit bias contributes to health disparities. As of early January, 1 in 595 Indigenous Americans, 1 in 735 Black Americans and 1 in 1,000 Latino Americans had died from COVID-19, compared with 1 in 1,030 white Americans. A recent study suggests that structural circumstances in Black and Latino communities – such as housing inequality, access to health care, limited employment opportunities and poverty – may explain disproportionately higher out-of-hospital deaths due to COVID-19 among these communities.