Well, we're almost there! Our national conference is getting ready to kick off on Oct. 19! There are so many exciting speakers and interactive showcase sessions that we had to spread it out over eight days so that everyone would have time to see it all and enjoy each other's company in our virtual world. For a few hours each day, there will be exciting opportunities to earn education contact hour credits without the stress of travel.
The first vendor showcases will be Oct. 20-22 at 2:30 p.m.-3:30 p.m. central standard time, and the virtual platform has exciting multi-media education and chat rooms for live interactions with your favorite sponsors!
It's all about transformation, and it's been an intense year for change! No need to request budget dollars for travel, and the registration fee is equivalent to a nice night out for dinner. No excuses not to get your CE and CVAHP credits with us, so join in, support your organization and enjoy networking with your peers!
See you there! #WeAreAHVAP!
Laura Polson, BSN, RN-BC, CVAHP President.
Be sure to check the AHVAP Community Blog for updates.
Reserve your spot today for the CVAHP Review Workshop!
If you've been thinking about being certified, register now for this two-hour, virtual, pre-conference review session on Monday, Oct. 19, 12 p.m.-2 p.m. Central Daylight Savings Time.
Anne Marie Orlando, Karla Barber, Boyd (BJ) McCluskey and Beth Potter will present a review of the four pillars of healthcare value analysis: Governance and Structure, Methodology, Business and Professionalism, and Finance.
Attendees will have the opportunity to review terminology, refresh their knowledge of the structure and process, and practice answering multiple-choice questions. Past attendees report that the prep course was invaluable in preparing for the CVAHP certification exam.
Register online at https://www.ahvap.org/default.aspx for this 2020 Virtual Conference pre-session!
We are getting close to the Annual Conference, which starts on Monday, Oct. 19 with a CVAHP Review Workshop Pre-session and runs Tuesday, Oct. 20 through Thursday, Oct. 22 each day for three hours starting at noon CST. There will be two 60-minute presentations by Value Analysis thought leaders and a Supplier Showcase for an hour after the presentations. The Conference begins again on Monday, Oct. 26 with another pre-session, VA 101 and VA 201. On Oct. 27-29, there will again be two 60-minute presentations and the Supplier Showcase following the last presentations.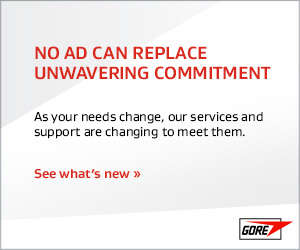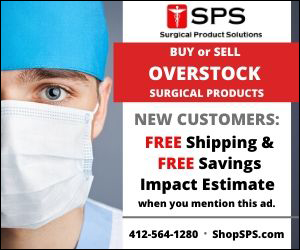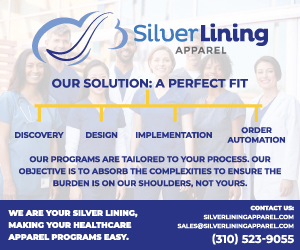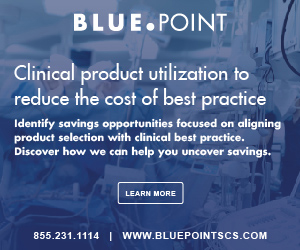 Harvard Business Review
It may be hard to believe after all these months, but the shortages of personal protective equipment (PPE) and other critical health care supplies for dealing with the pandemic in the United States still haven't been solved. Instead, they continue and some have gotten worse. Hospitals, nursing homes, and medical practices routinely have to waste time and heighten their disease exposure by decontaminating disposable masks and gloves for reuse.
ABC 6
There's a rare moment of agreement in Washington D.C. this week after the House passed a major bill aimed at keeping Americans safe during a future national emergency. Michigan Democratic Representative Debbie Dingell remembers getting calls earlier this year from people desperate to find personal protective equipment. "What happened can never ever happen again," Rep. Dingell said. "We had workers wearing garbage bags."
The Washington Post
A $1 billion fund Congress gave the Pentagon in March to build up the country's supplies of medical equipment has instead been mostly funneled to defense contractors and used to make things such as jet engine parts, body armor and dress uniforms. The change illustrates how one taxpayer-backed effort to battle the novel coronavirus, which has killed more than 200,000 Americans, was instead diverted toward patching up long-standing perceived gaps in military supplies.
FOX Business
Google has implemented a new color-coded tool in Maps this week to help users identify how prevalent COVID-19 is within their area. With the new "COVID Layer" in Maps, smartphone users will be able to see a seven-day average of new coronavirus cases per 100,000 people for the area of the map they are looking at. The tool features a label that indicates whether the cases in the area are increasing or decreasing and uses color-coding to distinguish the density of new cases.
New York Times
The vaccine maker Novavax said Thursday that it would begin the final stages of testing its coronavirus vaccine in the United Kingdom and that another large trial was scheduled to begin next month in the United States. It is the fifth late-stage trial from a company supported by Operation Warp Speed, the federal effort to speed a coronavirus vaccine to market, and one of 11 worldwide to reach this pivotal stage.
Modern Healthcare
A firm that was among nine companies to receive a reward from the National Institutes of Health is developing a molecular test for COVID that it anticipates will be affordable for rural hospitals and has the potential to broaden testing in an underserved population. MatMaCorp received part of a $129.3 million NIH award to expand COVID testing and manufacturing capacity.
Fierce Healthcare
Microsoft's new cloud service designed specifically for healthcare will be generally available October 30, the tech giant anounced Tuesday. The Microsoft Cloud for Healthcare service bring together existing services such as Teams, Azure IoT and chatbots to help healthcare organizations manage operations. Microsoft, Google and Amazon Web Services (AWS) are all pushing deeper into healthcare in a battle to provide cloud computing and data storage technology to hospitals.