Summer has flown by and while we all thought the world would be normal in time for school to start, we are still "holding down the Fort" from the pandemic. Value analysis teams are busier than ever researching clinically equivalent medical devices as product shortages expand to additional categories. Supply chain logistic teams impacted by weather event fires and floods will continue to reach out to healthcare value analysis professionals to find acceptable alternatives to hold over our clinicians until the shipments arrive. The impact of a mature VAT can be measured by the level of trust their clinicians have in their ability to provide functional equivalents for their needs. These VATs provide a timely level of communication from top leadership all the way down to the caregiver level. The team's innovation in efficiently providing clinical education for these substitutions (despite limited external access) is nothing short of a miracle. The world is realizing that integrating the value analysis process is much more successful than assuming a manufacturer, distributor or GPO will always have a solution. We must continue to network to support each other, share resources and promote the healthcare value analysis profession. Join us in our virtual conference in October and help us grow…together we can make a significant difference improving patient care in our evolving healthcare system!
Laura Polson, BSN, RN-BC, CVAHP President.
Be sure to check the AHVAP Community Blog for updates.
AHVAP was well represented at the recent Fall 2020 IDN Summit with two Clinical Integration Track presentations.

Day One: AHVAP leaders Laura Polson-President, Sue Toomey-President Elect, Sue Mille-Past President and Gloria Graham-chair IBEC Committee participated in the panel discussion "Maintaining a Deliberate Balance: Value Analysis Shaping the Path Forward" moderated by Barbara Strain, founding member and past president. This was a pre-recorded session accompanied by live chat by the panelists covering a series of curated, thought-provoking questions using the backdrop of the before and during the pandemic to unveil new pathways. Topics included defining deliberate balance, key elements that will inform the path forward, continue developing supplier relationships for the new healthcare, and the use of a play book.
Day Three: AHVAP hosted the Value Analysis Idea Exchange where healthcare value analysis and supplier professionals shared their pain points and successes in a virtual networking environment. Moderator Barbara Strain used polling questions, attendee topics and virtual group chat rooms to keep the two-hour virtual networking session interactive. Discussions ranged from what would bring the most value to the attendees in a post COVID-19 new healthcare, is value analysis open for business today, how can suppliers and providers continue to develop relationships that work, value analysis structure and process realignment and other tactics to put what has been learned into new leading practices.
These and other sessions are available on the IDN Summit site for 30 days.
The CVAHP prep workshop has been a popular supplemental conference offering for several years. Conference Attendees planning to sit for the CVAHP Certification exam found it convenient to extend their AHVAP Annual Conference stay to take advantage of the workshop. We have also seen a 100% pass rate for those who completed the review prior to sitting for the exam.
Save the date: Monday, October 19, 2020 AHVAP will be offering a two-hour workshop live on zoom. This workshop offers value not only to professionals new to the value analysis process but also for the experienced healthcare professional planning to sit for the CVAHP certification exam.
An overview for each of the four Healthcare Value Analysis Foundational Pillars will be presented by:
Anne Marie Orlando, RN, MBA, CHVAP-Governance and Structure
Karla Barber, MHA, BSN, RN, CVAHP-Healthcare Value Analysis Methodology
B.J. (Boyd) Mccluskey, BS, CVAHP-Professionalism and Business Ethics
Beth Potter, RN, BS, CVAHP-Finance
Our thanks to Joyce Meisel, the fifth member of our workshop team for her assistance with the workshop prep.
Registration is open now on the AHVAP website for this pre-conference session:
"2020 AHVAP Virtual Conference and Supplier Showcase"
Event Dates: October 19-29, 2020
Supplier Showcase: Oct. 20-22, 2020 from 2:30 - 3:30 p.m. CST and October 27-29, 2020 from 2:30 - 3:30 p.m. CST.
The Association of Healthcare Value Analysis Professionals is nationally recognized as the preeminent clinical resource in providing education, resources and networking to its membership and promoting Value Analysis in the healthcare community. AHVAP holds an annual conference to share leading practices to influence healthcare providers and suppliers to uphold the quadruple aim. This year's theme "Transformation" aptly describes the level of work that was required locally, nationally and globally to assure quality patient care in unprecedented times. Virtual presentations, networking chat rooms, supplier informational booths will provide an educational venue for attendees to continue transform to meet the demands of the delivery of healthcare.
AHVAP Members receive a discounted rate so be sure your membership is current.
Early Bird Discount: $20 off conference registration before September 11th.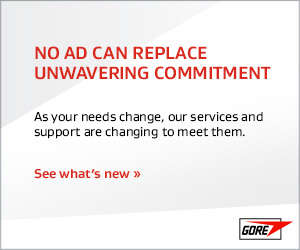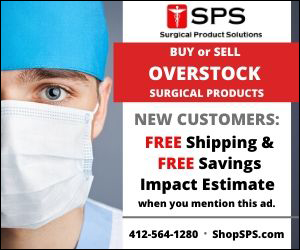 Could we have picked a better theme this year – Transformation! 2020 is all about transformation and change. The Conference Committee has been hard at work, and we are excited about our lineup of dynamic speakers and educational offerings. The conference will run for three hours a day on Oct. 20-22 and Oct. 27-29 starting at noon central time. Block your calendar. You won't want to miss this.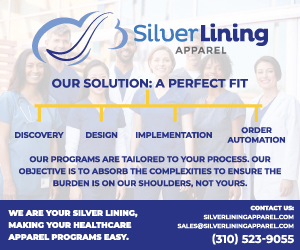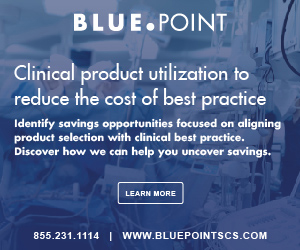 Healthcare Purchasing News Online
The Community Health Access and Rural Transformation (CHART) Model has been announced as part of the Improving Rural Health and Telehealth Access and Centers for Medicare and Medicaid Services' (CMS') Rethinking Rural Health initiative, state a CMS release. Collectively, the administration aims to ensure individuals in rural America have access to high-quality, affordable healthcare.
The Washington Post
Moderna, the Massachusetts biotech company leading the global race to develop a coronavirus vaccine, has failed to disclose government financial support in any of the 126 patents it has filed in its 10-year history, in apparent violation of federal law, according to a new report by activist researchers.
The Wall Street Journal
After largely succeeding in shielding itself for the first four months of the pandemic, Hawaii is being hit hard by COVID-19. Thanks to its nearly 2,500-mile distance from California and a mandatory 14-day quarantine for new arrivals, Hawaii had fewer than 2,000 cases of Covid-19 between March and late-July, one of the lowest infection rates in the nation. In the past month, it has reported more than 5,500.
Reuters
Several large U.S. states are not heeding new federal health officials' calls to reduce COVID-19 testing of some exposed to the virus, joining a broad rebuke of the Trump administration by public health leaders. Arizona, California, Connecticut, Florida, Illinois, Texas, New Jersey and New York all plan to continue to test asymptomatic people who have been exposed to COVID-19, despite new guidance from the Centers for Disease Control and Prevention (CDC) suggesting that such tests may not be needed.
Nurse.com
Leading during a crisis requires strength, perseverance and calm. The COVID-19 pandemic created a demand on healthcare professionals that led to nurse burnout, feelings of conflict, guilt, and overwhelming stress and anxiety.
CNBC
A new study that tested multiple surfaces of a New Jersey oncology unit found no traces of the coronavirus, suggesting that strict cleaning and disinfecting protocols helped limit the virus' spread at the height of the state's outbreak.
Fierce Healthcare
Drops in hospital revenue—largely due to cancellations of elective surgeries in the months after the start of the COVID-19 pandemic—are expected to have the greatest impact across the industry over the next year, according to a new survey of healthcare leaders.