In a recent article in
Expansion Solutions Magazine
authored by Public Affairs Director Aaron Ellis, AAPA member seaports and partners highlight their worries and concerns regarding the needs of the maritime workforce. According to Ellis "… America's ports are competing for qualified candidates to fill positions ranging from longshore workers, drayage truckers, welders and mechanics, to data analysts, security personnel and energy-efficiency specialists, [and yet] there's an estimated 3.5 million unemployed, working-age individuals who aren't even searching for jobs." This is only one of the many challenges our ports are facing as they look to fill the employment gaps and address future needs.
Join commissioners and port governing bodies from the Western Hemisphere at the
Annual AAPA Commissioners Seminar, June 18-20
, in Northern California. A distinguished slate of speakers will address issues ranging from global economic forecasts to port digitization and resiliency. If you have not done so, be sure to register for the opportunity to join your port colleagues for this in-depth program.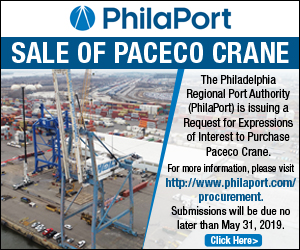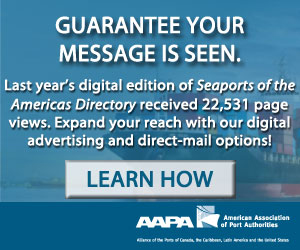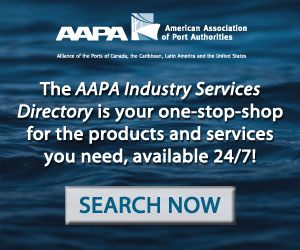 Nicholson Construction
is a nationally-renowned geotechnical engineering and construction firm with over 60 years of experience. The company's core business is geotechnical work, including excavation, support, tunnels, piles, borehole drilling, marine and soil improvement projects.
Vector Corrosion Technologies
is the leading full-service supplier of corrosion mitigation products and services for reinforced concrete and masonry structures including bridges, parking garages, buildings, marine structures and industrial facilities.