Johnson & Johnson Has Acquired B. Jones & Associates, Inc.
Print this Article | Send to Colleague
Johnson & Johnson, a family-owned managing general agency, has announced the acquisition of B. Jones and Associates, a Georgia-based managing general agency. Terms of the agreement were not disclosed.
Founded in 1986, B. Jones and Associates is based in Norcross, Georgia, with an additional office located in Melbourne, Florida. B. Jones and Associates writes commercial excess & surplus lines business in seven southeast states. They partner with more than 400 Independent Insurance Agents located throughout these seven states. The majority of the Agents are located in Georgia and Florida.
"We are looking forward to building on the relationships that B. Jones and Associates has developed with the Independent Agents. With the additional resources of Johnson & Johnson, we will be able to provide a broader range of products and services to these Agents," said Harry Johnson, Chief Operations Officer of Johnson & Johnson.
Based in Charleston, S.C., Johnson & Johnson provides services to agents in South Carolina, North Carolina, Georgia, Alabama, Mississippi, Tennessee, Virginia, Maryland, Pennsylvania, Delaware and New Jersey. The agency offers access to a broad array of products, including personal lines, commercial lines and premium financing. Additional information on the company can be found at www.jjins.com.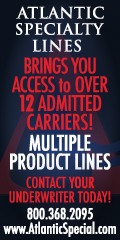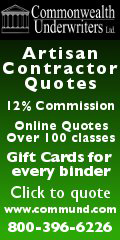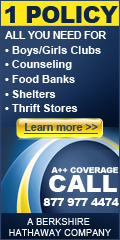 Error - Layout template not found. Contact NaylorNet support.