Steels and other metals have been boon to engineering. Engineers, in turn, have learned how to improve many metals and tailor their properties to the task at hand. Here are some of the heat treating processes metalworkers rely on to ensure the metals they turn out have the properties customers need.
When producing welds for industries that rely on precision, a word like "wobble" might raise some red flags. In a world of tolerances on the micrometer level, wobble sounds sloppy. Where strength and consistency are paramount, wobble seems weak and inconsistent.
But sometimes it's out-of-the-box thinking that leads to innovation. It's these very factors that have brought laser welding to the center stage of high-tech industries – with its high welding speeds, small heat-affected
zone and consistent welds.
Ammon spent almost all of his working life surrounded by the loud noises of jackhammers, saws and air compressors. Now he avoids going outdoors, choosing instead to stay in his soundproof basement in Lebanon, Pennsylvania, and communicate with his doctor mostly through an online patient portal.
Ammon is not alone in suffering from workplace-related hearing loss. In fact, according to the Centers for Disease Control and Prevention, it is the most common work-related injury with approximately 22 million workers exposed annually to hazardous levels of occupational noise. Workers in the mining sector, followed by those in construction and manufacturing, are most likely to suffer from hearing impairment. An estimated $242 million is spent on worker's compensation annually for hearing loss disability, according to the Department of Labor.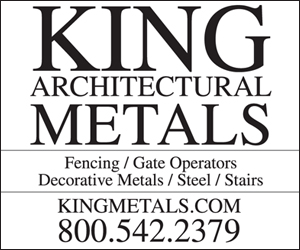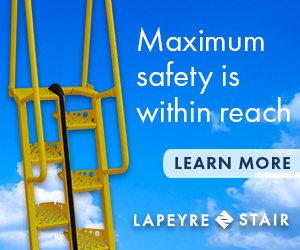 On August 12, torrential rains flooded two regions of Louisiana. NOMMA has been working hard to reach all members who may have been affected by the flood.
NOMMA has been in contact with one member in Denham Springs, Louisiana, which was hit hardest from the flooding. His shop received some damage, but is operational. The problem is that the local economy is devastated and the phones are not ringing. The fabricator's greatest need is work.
If you have extra jobs to send his way or have subcontracting opportunities, we'd love to hear from you. Contact Todd at the NOMMA office (888-516-8585, todd@nomma.org).

NEF NEWS
NEF Octoberfest Continuing Ed & Vendor Showcase
Two-Day Workshop Featuring Classes and Demos
When:
Friday, October 14 through Saturday, October 15
Host & Location:
Lawler Foundry Corp.
4908 Powell Ave S
Birmingham, Alabama 35222
Instructors Include: Roger Carlsen on Scrolls, John McLellan on Forge, Eagle Bending on Roll Forming and Sculpt Nouveau on Patinas.
Cost: $200 NOMMA members, $300 nonmembers
Includes: 8 education sessions, vendor showcase, Friday dinner, Saturday breakfast and lunch
To Register: Contact Martha Pennington (martha@nomma.org, 888-516-8585, ext. 104)
CLICK HERE TO SEE THE FULL SCHEDULE & EVENT DETAILS
Save the Dates: Upper Midwest Chapter
Fall Meeting
When: October 29, 2016
Where: Migala Metals, Harvard, Illinois
Note: Friday evening social
Where:
MDO Welding & Fab, West Chicago, Illinois
Note:
Work on auction items
Note
:
Elections are coming up. Rise to the challenge and become a leader of this great chapter.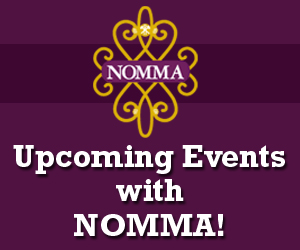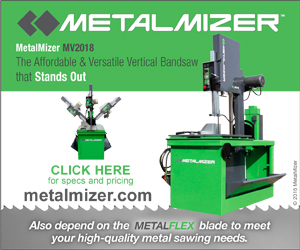 Gates and Doors (Non-Forged)
This category includes all gates and/or doors, excluding driveway gates, including custom castings and cold forged elements with less than 5% custom hand forgings.


Gold Winner:
La Forge De Style LLC
South Hackensack, New Jersey
These folding doors were designed by the designer. The finish is polished and lacquered steel, muntz metal, and bamboo. This was a commission for a set of doors that would function both as a divider as well as traditional double doors. The La Forge De Style team was only given the concept; a great deal of research and engineering had to be done to accomplish what was desired for doors of this size and weight. The designer wanted something unique, so it was decided that each panel would have a different pattern. The patterns are hand drawn and etched in the La Forge shop. The client provided bamboo panels that the La Forge team cut and fit into the other side of the doors. The frames are steel, the etched panels are muntz, and about 40% of the hardware is custom made including the latch handles. This was a fabricate-only project as the end product was shipped to another country for installation. The doors are 8' tall x 8' overall width, and the total weight is 660 lbs.
This project took approximately 747 hours.
Silver Winner:
Custom Metals Inc.
Madison, Wisconsin


After days of collaboration between the Custom Metals Inc., the architect, and an array of engineers, the most impressive part of this job is buried. The 2,000 lb gate operates on a single pivot and is easily opened by hand. A cross-shaped, leak-proof box houses the bearings and adjustment mechanisms in environmentally-safe lubricant (it's an arid location and protected from infrequent rain, but you can't be too careful). Removable tiles conceal the stainless lid. The visible portion of the gate consists of .125" copper plate on a curved stainless frame. The top edges of the copper were heated just to the melting point; the natural ripples and puckers resemble the peaks of mountains. Bright blue glass tucked between panels refers to turquoise deposits nearby. For security, an electromagnetic latch is built into the pier. Custom Metals Inc.'s clients initially liked the finishing marks and wanted the metal left bare, but when fingerprints showed so starkly against the copper they changed their minds.
This project took approximately 600 man hours.

Bronze Winner:
The Heirloom Companies
Campobello, South Carolina
This door was designed for a client that has an extensive art collection with an eclectic taste.
The Heirloom Companies team came up with the design to show the client's love for art and give her guest a little taste of what the collection was like inside. This was a remodel project where The Heirloom Companies team also had to demo the existing wooden doors, side lights, and transom. The door is made out of aluminum and stainless steel. Once the design was finalized, The Heirloom Companies team cut out most of the decorative shapes with their CNC plasma and used cold forging and shaping techniques. The doors and door jamb are held together entirely by hidden mechanical fasteners; the only welding involved was to TIG weld the decorative parts onto the doors. The finish is a water base metallic paint with a dry
brush faux finish on top.
This project took approximately 350 hours (time includes demolition of original doors).
Finding clients is a challenge all by itself so when we are fortunate enough to have some in our corner it is a natural reaction for us to go above and beyond the call of duty to keep them happy. While this is admirable from a customer service point of view it is not always feasible to say yes to every request. Here is how I have learned to overcome my fear of saying "no" to a client.
In business and in life, you have to work closely with others to build your way to success.
The old axiom, "It's not what you know, it's who you know" is only partly true. It's misleading, because it focuses on simply making contacts.Creating success in business is really about maintaining relationships, not just having a list of people in your phone list or contacts file.