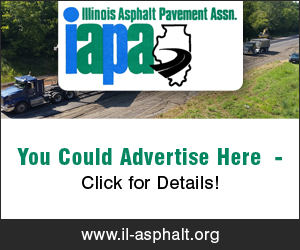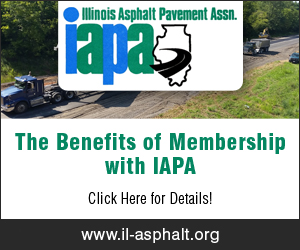 The AASHTO Research Advisory Committee (RAC) has selected their Sweet 16 High Value Research projects for 2016, and the IDOT/ICT project Testing Protocols to Ensure Performance of High Asphalt Binder Replacement Mixes Using RAP & RAS was selected as a winning project for Region 3! This project developed and established an Illinois modified version of the Semi-circular Bend (IL-SCB) test and the determination of a flexibility index (FI), known together as the Illinois Flexibility Index Test (I-FIT).
September 1, 2016
2 p.m. eastern
The latest webinar in the Specialization in Asphalt Sustainability Implementation Series is now open for registration. "Opportunities — Recycled Materials: RAP and RAS" airs Thursday, Sept. 1 at 2 p.m. eastern. Attendees will learn the latest developments surrounding RAP and RAS, best practices, and agency specifications in order to produce high-quality pavements, as well as learning about the sustainable benefits that result. Dr. Randy West, Director of NCAT, and Dr. Richard Willis, NAPA Director of Pavement Engineering and Innovation, will highlight lessons learned from NAPA's RAP tour of Japan and the latest research at NCAT. Click here to register. Contact Melanie Owens, NAPA's meetings assistant, if you have any questions regarding the webinar series.
September 6, 2016
2 p.m. eastern
If you don't get the word out about your asphalt business and your products and services, you aren't going to have the customers you need. This webinar will give you insight into an effective plan of attack focused on the day-by-day implementation of key marketing fundamentals and how to let those that can buy from you, know about you. Click here to register.
October 19, 2016
2 p.m. eastern
Meeting and exceeding density specifications is critical to success on today's paving jobs. Learn how to establish and maintain an effective rolling pattern; ways to pinpoint causes of poor density; and how to manage the compaction operation in the face of unplanned events. Click here to register.
The 7th Rubber Modified Asphalt Conference is hosted by the Scrap Tire Research and Education Foundation, the Rubber Manufacturers Association, the Rubber Pavements Association, and the Rubber Division of the American Chemical Society. NAPA is a co-host of the conference. The conference agenda highlights current experiences and new research on rubber-modified asphalt pavements. Sessions include: "Rubber Modified Asphalt — History and Overcoming Perceptions," "How States Implement Rubber Modified Asphalt," "How Terminals Deliver Rubber Into Binders and Why," "Contractors' Case Studies: What Contractors Need to Consider in Using Rubber Modified Asphalt," "Binder Testing and Standards Barriers to Rubber Modified Asphalt," and an "FHWA Guidebook Update." The conference also includes networking opportunities and a keynote luncheon featuring a speaker from the FHWA. For more information and to register,
click here.
August 24, 2016
10 a.m. to 12 p.m.
IDOT Highways Joint Co-op
Springfield, IL
December 12, 2016
QC Managers
Champaign, IL

September 6, 2016
IAPA Board Meeting
Oak Brook Hills Resort
Oakbrook, IL
December 12-13, 2016
Bituminous Paving Conference
I-Hotel
Champaign, IL
September 7, 2016
IRTBA General Membership Meeting
January 29 – February 1, 2017
NAPA Convention
Orlando, FL
September 16, 2016
IDOT Letting
February 28 – March 1, 2017


T.H.E. Conference


University of IL, Champaign, IL

September 22-24, 2016
NAPA IMPACT Leadership Group
Chicago, IL
March 7-11, 2017
CONEXPO-CON/AGG
Las Vegas, NV
October 25, 2016
IRTBA General Membership Meeting
March 13-14, 2017
IAPA Annual Meeting

November 15, 2016
IAPA Board Meeting
Double Tree Hotel
Springfield., IL
April 3–5, 2017
ICAT
East Peoria, IL