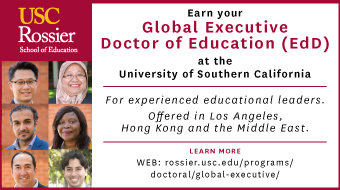 Higher education in the United States has a long tradition of providing support to and sanctuary for the world's students. However, the nature and enormity of human displacement in our era is such that America's universities and colleges are facing a new and unique challenge. In a recent online publication from IIE and University of California Davis' Office of Global Affairs, eight authors explore the ways in which American colleges and universities have embraced these shared principles and have committed to making displaced and refugee students part of their campus communities.
These students bring with them a host of experiences that demonstrate human resilience, while adding to campus diversity in substantial and meaningful ways.
Ethiopia Tilahun, Country Director of IIE's Addis Ababa office, reflects on the graduation ceremony where 100 girls graduated from high school and from IIE's
Higher Education Readiness program
in Ethiopia. Testimonies from the girls themselves are a strong indication of just how powerful this program was not just on the students, but on their families as well. Ethiopia said, "On their graduation day, we wanted to celebrate the accomplishments of the HER girls and provide a forum for other organizations to see the program's impact on beneficiaries [...] Representatives from government offices, international and local NGOs, UN agencies and others attended the graduation ceremony and left with excitement—some even thinking about how to join hands with us in this precious work of changing lives for the better."
We would appreciate your comments or suggestions.
Your email will be kept private and confidential.