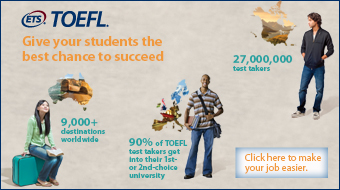 This book brings together distinguished scholars, community college practitioners, and emerging leaders to expand upon existing theories, provide reflection on practice, and demonstrate the dynamic nature of community college internationalization. There is a special challenge for United States community colleges to move from selected international programs that impact a few students to sustainable change that influences the entire college community. The research, case studies, and experiences of the authors in this book are critical in the quest to encourage an academic shift for long-term change that promotes international literacy as an integral component of the community college.
Freeman-ASIA scholarships provide funding to undergraduate U.S. citizens and permanent residents with demonstrated financial need to support them as they study abroad in East and Southeast Asia. The Freeman Foundation's generous support for the relaunch of Freeman-ASIA builds on prior grants to IIE that funded more than 4,500 American undergraduates in Asia from 2001 to 2014. The newly available awards will advance IIE's Generation Study Abroad, a five-year initiative aiming to double the number of U.S. students abroad by the end of the decade. The Freeman-ASIA relaunch is the latest of several steps IIE has taken to increase the number and diversity of Americans studying abroad and their study destinations. Studying in Asia before graduating can give students a competitive advantage in their professional careers, especially when collaborating with international peers. As more employers seek new hires with meaningful and substantive experience in Asia, it is critical that more Americans learn about and engage with Asian economies, political systems, and cultures.
Each year, the program selects six scholars from around the world to be in residence at Princeton University for an academic year and to engage in research and discussion around a common theme. Fellowships are awarded to scholars in the humanities and social sciences employed outside the United States who are expected to return to their positions, who have demonstrated outstanding scholarly achievement and exhibit unusual intellectual promise, but who are still early in their careers. For 2017-18, the program theme is "The Culture and Politics of Resentment," and the next round of fellows will explore the full range of phenomena involved in this topic, the conditions that produce such sentiments, and the projects they advance.
Canada Application Deadline: October 1, 2016 | Australia Application Deadline: January 6, 2017 | Apply
Elementary and Secondary teachers are invited to apply for a one-year direct exchange with educators in several Australian states and Canadian provinces. Applications are now available for Canada 2017-18 and Australia 2018 (with the exchange running on the Australian school year, which is the calendar year). Educators from both public and private schools are eligible. While these programs are facilitated by the Colorado International Teachers' Exchange League and the Colorado Education Association, they are open to teachers from anywhere in the U.S. This is an excellent opportunity for professional development, as it offers new approaches to current issues in the classroom and educational community. Applicants should be U.S. citizens with at least 4 ½ years of teaching experience, and obtain district or principal approval.
Application Deadline: October 17, 2016 | Contact
The
Fulbright Scholar-in-Residence (S-I-R) Program
offers U.S. higher education institutions the opportunity to host a non-U.S. scholar. Your institution is invited to learn how S-I-R can help advance its international presence, assist in faculty and curriculum development, and diversify the educational experiences of its students, scholars and surrounding community. For the 2017-18 academic year, the Fulbright Scholar-in-Residence Program is offering additional grant opportunities for all U.S. colleges and universities to apply to host scholars or professionals in Cultural Heritage Protection and Preservation from Morocco, Tunisia, Algeria, Libya or Iraq.
Do you have questions about the S-I-R application? Register for the
Final Call for Questions webinar
on September 16 for information on the S-I-R program and application.
The Fulbright Program, sponsored by the U.S. Department of State's Bureau of Educational and Cultural Affairs, is the U.S. government's flagship international exchange program and is supported by the people of the United States and partner countries around the world. For more information, visit eca.state.gov/Fulbright.
IIE is honored to work with
AIEA
, the Association of International Education Administrators, which will organize this
pre-Summit workshop
on Sunday, October 23. Faculty play a critical role in driving campus internationalization and, for many students, the decision to pursue study abroad begins in the classroom or lab. How can SIOs and faculty work together as productive partners in furthering internationalization efforts on campus? Join a discussion on strategies, lessons learned, and resources which foster SIO and faculty cooperation as key actors in advancing campus internationalization through study abroad. This workshop features highly interactive discussions on diverse aspects and topics including integrating study abroad into the curriculum; facilitating intercultural learning and assessment; and fostering effective two-way communication between faculty and administration.