California Land Title Association eNews
California Land Title Association.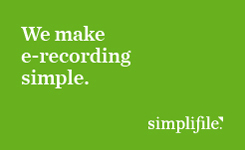 CLTA NEWS
At the direction of the CLTA Board of Governors, a new standing CLTA Committee was established, the CLTA Technology Committee. This committee will not be devoted to fraud prevention only, but will provide an excellent forum for company tech employees to share tips about recent ...
The CLTA recently requested publication of the opinion in the case of Haines v. Farley. In its decision, the Court of Appeal summarized a number of rules for interpreting easements and easement creation, including dealing with the lack of reference to an easement in subsequent conveyances, whether ...
CLTA, together with CMBA, is pleased to offer the previously recorded webinar: TILA/RESPA Integrated Disclosures, Part 2: Implementation. This 1.5-hour recorded webinar was recorded on Tuesday, November 10, 2015 and participants will receive 1.5 CE credit for viewing the webinar. ...
SACRAMENTO REPORT
The California Energy Commission Staff proposed a new rulemaking proceeding to implement the provisions in Assembly Bill 802 (Williams, Chapter 590, Statutes of 2015). AB 802 was signed by Governor Brown and mandates the transition to a new statewide ...
State Controller Betty T. Yee reported that strong personal income tax revenue through October has more than offset lower-than-expected collections from ...
INDUSTRY NEWS
The California Association of Realtors is scheduled to release numerous new and revised standard forms the week of December 14, 2015. The forms include a new subdivision purchase form for the first sale of a new property with an already built home. ...
The State Lands Commission is proposing new regulations that establish an administrative process to resolve disputes over whether a structure is being maintained on state lands. As the Commission stated in its Notice of Rulemaking, the Commission's historical remedy for unauthorized use of ...
Commercial/multifamily mortgage loan originations came in 12 percent higher in the third quarter from a year ago and 3 percent higher from the second quarter, the Mortgage Bankers Association reported. ...