Employees of ABSDA Member Firms are eligible for Home & Auto Insurance Savings with Johnson Insurance. Some Member employees are already taking advantage of significant savings.
To inquire simply contact Johnson Inc. toll free at 1-877-742-7490 and provide Group ID Code 1E
The Canadian Retail Building Supply Council (CRBSC) recognized the opportunity to transform our highly successful Estimating Fundamentals workshop to an online format to address several issues: the cost of travel from remote locations; valuable time spent away from the store and offering a learning experience for those staff already engaged in the internet.
The Estimating Fundamental Online program is a collaboration of the Canadian Retail Building Supply Council (CRBSC) made up of the Building Supply Industry Association of BC (BSIA), the Western Retail Lumber Association (WRLA), The Lumber and Building Materials Association of Ontario (LBMAO), the Quebec Hardware and Building Supply Association (AQMAT) and the Atlantic Building Supply Dealers Association (ABSDA). Under the direction of the CRBSC, Stan Burkholder, a well-respected CRBSC and industry facilitator, has worked with one of Canada's leading developers of on-line programming to translate the two-day classroom CRBSC Manual Estimating Fundamentals Course to this online platform. Our vision is for the online course to match in intensity and relevance with what the classroom course provides.
We have eliminated the time and cost to travel to a learning center to participate in the traditional 2-day Estimating Fundamentals Workshop. While containing the same information as the workshop, this new platform delivers a learning experience lasting approximately 8 hours that is accessible anywhere, anytime from a desktop, laptop or tablet.
This course is ideally suited to any building supply retail staff member either directly or indirectly involved in the estimating process for decks, sheds or garages.
Module 1: The Sales Process
Module 2: The Deck Estimate
Module 3: The Garage Estimate Part 1
Module 4: The Garage Estimate Part 2
Deck Exam
Garage Exam
The modules and exams should take no longer than 8 hours to complete once you sign in and pay there is no time limit. The cost of this online program is $425. Plus HSTTo register for this online program click on the link below:
https://crbsc.skillbuilder.co/pages/home-page
On May 25, 2017, ABSDA held its Annual General Meeting in Dartmouth Nova Scotia. The following is a link to our Annual Report.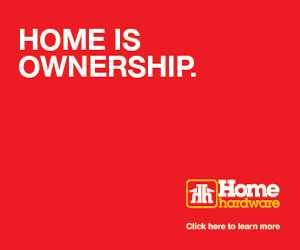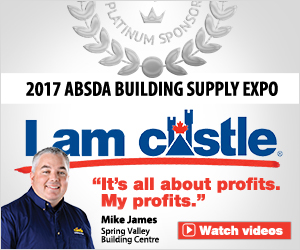 Lebel Group Inc. and AFA Forest Products Inc. have entered into an agreement that allows AFA Forest Products Inc. to become the exclusive distributor of treated wood for Lebel Group Inc.. This distribution agreement comes into effect today and covers all of Quebec, Ontario and Atlantic Canada.
AFA Forest Products Inc. will soon be in contact with the buying group merchants and buyers for all LBM stores and lumber yards in order to offer them the treated wood products of the Lebel Group.
About AFA Forest Products Inc.
AFA Forest Products is a leader in the Canadian distribution industry. It is present from coast to coast with its 13 branches from Vancouver to Newfoundland and Labrador. Established in 1974 by offering plywood and timber products, AFA has now expanded and offers a diversified range of construction and building materials.
About Lebel Group.
Lebel Group is a family business that has been involved in forestry for 61 years. Thanks to its first, second and third transformation activities in its 16 plants, it offers a wide range of forest products for construction. The company is headquartered in Rivière-Du-Loup, Lower St-Laurent, and is present in 10 municipalities in Quebec and 2 in Ontario. The company employs more than 600 people today.
Using its vast network of Lowe's, RONA, Réno-Dépôt, Marcil, Dick's Lumber and Ace stores across the country, Lowe's Canada announces the launch of a national campaign, in partnership with the Canadian Red Cross, to aid victims of the wildfires currently raging in British Columbia. Beginning today, customers of the various Lowe's Canada banners will be invited, at the moment of their purchase, to make a donation of their choice to the British Columbia Fires fund established by the Red Cross.
Funds raised will be donated to the Canadian Red Cross, which will use them to provide immediate relief such as camp beds and blankets, facilitate the reunification of families, and provide financial assistance to disaster victims to allow them to purchase food and clothing and look after their personal needs.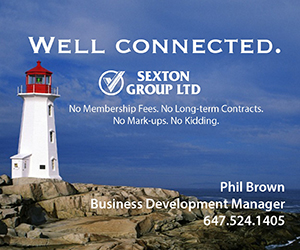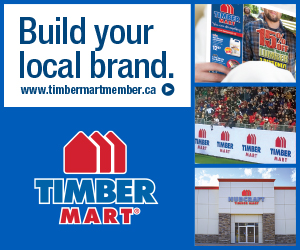 Home Hardware Stores Limited has been recognized by Interbrand Canada as an Iconic Canadian Brand. In honour of Canada 150, Interbrand Canada has released "The Interbrand 150: Iconic Canadian Brands Report — Our Time to Grow" to showcase the influence and impact of Canadian brands. Home Hardware Stores Limited has been recognized by Interbrand Canada as an Iconic Canadian Brand. In honour of Canada 150, Interbrand Canada has released "The Interbrand 150: Iconic Canadian Brands Report — Our Time to Grow" to showcase the influence and impact of Canadian brands.
This report celebrates 150 of the companies, organizations and institutions that make us authentically Canadian, some of which pre-date our country's 1867 confederation. In the report, brands fit into three main categories: innovators and entrepreneurs; nation-builders and experience-shapers.
Home Hardware was recognized as an experience shaper with the report highlighting that Home Hardware has turned the expertise of its staff into the biggest driver of sales and the catalyst for countless DIY projects.
"Brands become iconic when they build an emotional connection with people's values and beliefs," said Carolyn Ray, Managing Director, Interbrand Canada. "When we asked Canadians about the brands that have shaped and defined their lives, we heard wonderful stories that convey their deep personal connections with these brands, and reinforce their pride in being Canadian."
"It is an incredible honour to be recognized by Interbrand Canada as an Iconic Canadian Brand. In celebrating Canada's 150th Anniversary, there is no better time than now to share our many thanks and appreciation to our loyal customers who have supported us for over 53 years," said Terry Davis, CEO, Home Hardware Stores Limited.
Throughout spring 2017, Canadians were invited to nominate the brands they considered iconic. Brands were evaluated using Interbrand's pioneering brand strength methodology—which powers the valuation and analysis of Best Global Brands and Best Canadian Brands—with a focus on the key dimensions of clarity, authenticity and engagement. To see the full report, visit www.interbrand.ca.
JELD-WEN Canada proudly announces that it was recognized as the 2017 ENERGY STAR Manufacturer of the Year for the Window and Door category.
This award recognizes JELD-WEN's relentless research and development as well as continuous product improvement to ensure they are leading the industry in the high performing windows our climate requires. This accomplishment demonstrates JELD-WEN Canada's commitment to energy efficiency.
ENERGY STAR is a voluntary Canadian energy efficiency initiative that helps consumers identify the most energy efficient products available. JELD-WEN Canada is a proud participant of the ENERGY STAR program and is committed to continuously developing high performing, energy efficient products for the Canadian consumer. In 2016 JELD-WEN increased their number of ENERGY STAR certified models and production of ENERGY STAR certified products significantly.
Canada's Minister of Natural Resources, the Honourable Jim Carr, said, "ENERGY STAR Canada exemplifies our government's commitment to improved energy efficiency as we transition to a low-carbon, clean-growth economy. On behalf of Canadians, I am proud to recognize JELD-WEN Canada for their efforts to increase the number of energy-efficient products in the market, and for making it easier for consumers to save money and reduce energy use. All of today's award winners can be proud of their outstanding innovations in energy efficiency."
JELD-WEN has been the proud recipient of ENERGY STAR awards in 2009, 2010, 2012 and 2016. JELD-WEN products that bear the ENERGY STAR symbol are designed to withstand Canadian weather conditions.
JELD-WEN has also partnered with EnerQuality as an industry sponsor to fund builder training for the ENERGY STAR for New Homes program.
JELD-WEN Canada has four manufacturing facilities, five distribution centres and three design centres across the country, with sales in every province. Their strong commitment to providing high-quality ENERGY STAR certified products is an integral part of their company culture.
Russ Permann, Executive VP/COO for Taiga Building Products is pleased to announce that Bernie Gauthier has taken on the newly created role of National Sales Manager - Preserved Wood Products in addition to his role as General Manager - Siding.
Bernie is uniquely suited for this job because of his experience in manufactured goods sales along with his strong rapport with regional and national buying group representatives. Taiga's regional product champions (Ken Nelson, Durham Harmer & Tim Mcllhargey) will be reporting to Bernie. The immediate focus of this new role will be to continue to deliver on their promise of excellent products and service while improving our overall volume sales in preserved wood.
"Bernie has spent the last two years focused on developing Taiga's siding sales program and has done a very good job in launching a number of initiatives such as our new private label brands, all while navigating some difficult waters with a rapidly shifting supply base." Prior to joining Taiga, Bernie had a long and successful career developing the Resisto brand in leading their sales and marketing efforts. But a glimpse even further into Bernie's history reveals he comes from a family business background that saw him as an owner of both a pressure treating business as well as retail lumber operations.